One of the world's biggest bitcoin exchange, Huobi, will start Bitcoin Cash trading on their Huobi.pro exchange, usable by Huobi traders through logging-in with their huobi.com account.
Huobi says they will freeze bitcoin accounts at 20:20 China time, which translates to around now, and give all bitcoin holders an equal amount of BCC.
Thereafter, they will list it for trading once the distribution is completed, with high price volatility expected initially during the first few hours of trading.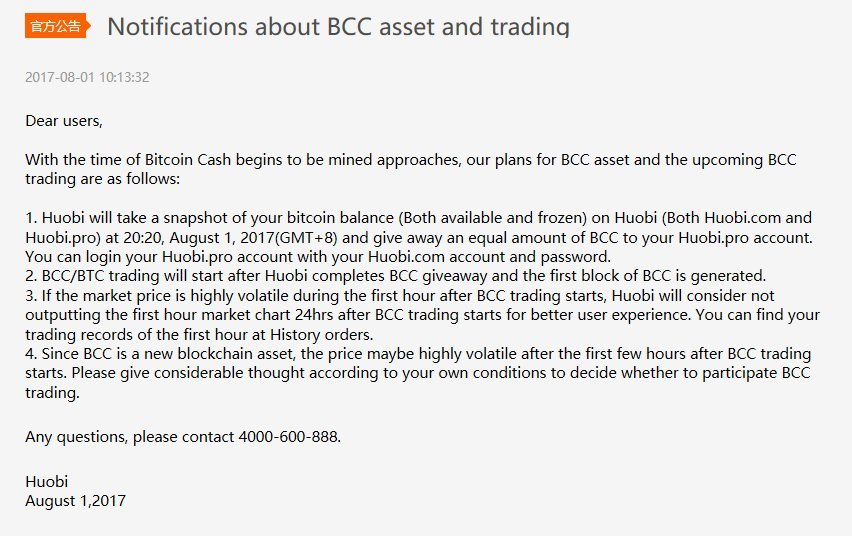 Meanwhile BTCC, which managed nearly $40 million in bitcoin trading during the past 24 hours, has already listed Bitcoin Cash on their interface.
The exchange is offering the option to deposit bitcoins or eth, while also showing a seemingly not yet activated option of depositing or withdrawing BCC, suggesting they will list it for trading.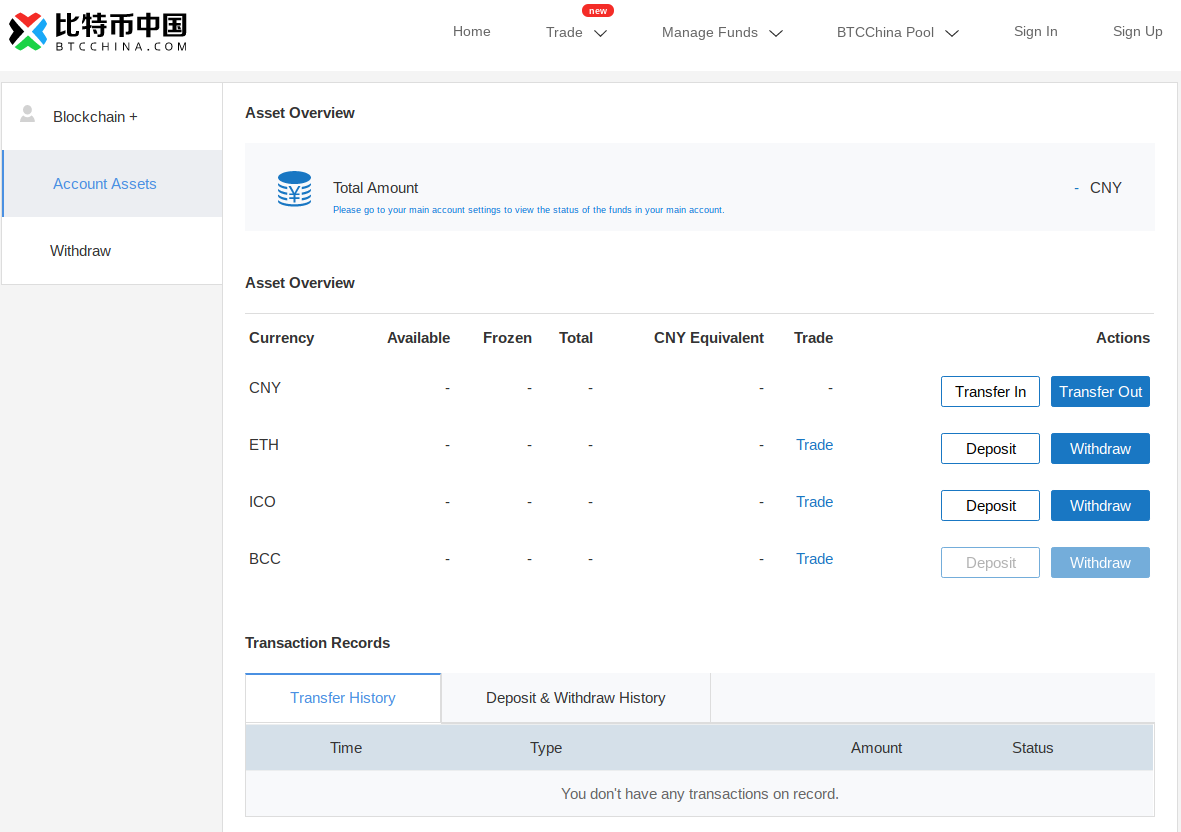 The two exchanges are joined by Kraken, which for some reason will list BCC trading under BCH, rather than XBC or BCC. It remains unclear when exactly they will open trading, but it should be in the next few hours.
They are also joined by the world's second biggest exchange, Bithumb, which handled nearly $60 million bitcoin trading volumes in the past 24 hours.
The exchange was one of the first to state they will list BCC, potentially suggesting strong support for Bitcoin Cash in South Korea.
The very quick uptake of BCC, in just a week or so, and the very quick integration of it throughout the ecosystem has taken some by surprise.
There were suggestions months or even years were necessary for a hardfork, but Bitcoin Cash is now to do it in just over a week with exchanges in support seemingly rewarded with trading volume, while those again facing some punishment.
Coinbase's Gdax, in particular, saw its trading volumes plummet yesterday, dropping to 49th position, down from their usual top ten.
The exchange has been facing an exodus, with withdrawal delays of 12 hours or more, but dependent on how today unfolds, they may have no choice other than to give the BCC to its rightful owners.