Bitcoin Cash trading has just begun on Kraken under the ticker of BCH – rather than the usual ticker of BCC or XBC – where it opened at $600,000 as traders were patiently waiting for asks, with bids rising to $400, while some bid small amounts for $25,000 and even $600,000.
As expected, BCC's initial trading has been volatile, with the currency quickly falling to $130 soon after asks became available, then rising to around $230, but volumes are currently low.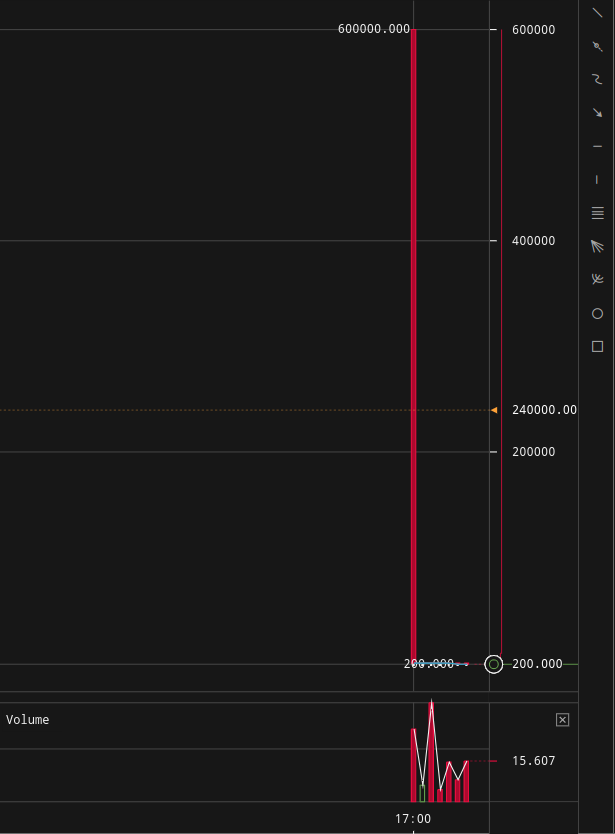 That may soon change as the entire ecosystem starts deciding the value of Bitcoin Cash and its corresponding ratio to Bitcoin Core's BTC.
The latter has been falling today, down some $300 from $2,900 to $2,600 before stabilizing at around a current trading price of $2,655.
Meanwhile, ethereum has been up somewhat today, but is currently sort of sidewaying after Bitcoin Cash started trading, with the main focus being on BTC and BCC.
The ratio between the two will be interesting to see, with few able to predict how the market will go in the coming days and weeks.
But volatility is expected to be considerable on both Bitcoin Core and Bitcoin Cash as the market may decide to sell one for the other or to buy one at the expense of the other.
As such, we may be at the beginning of some very interesting few days started by a chain-split that occurred at 14:24 London time today.
We are still waiting for the first big block which will bring the Bitcoin Cash chain to life. Some 200-300 Petahash are estimated to be mining on the chain, so it may take a few hours. But due to variance, it can be at any point.
Until then, arbitrage between exchanges may be difficult. Bitcoin Cash therefore may be trading at different prices initially, although arbitrage through sending around other currencies might be possible.
For now, all eyes are on Kraken, the biggest bitcoin exchange that has begun trading. So continuing to unfold the events of an historical August 1st.