One of bitcoin's biggest exchange, Bitstamp, has seemingly changed their tune after stating before the fork they were "not in a position to support BCC, nor will Bitstamp be liable for any BCC sent to Bitstamp."
The exchange has now said Bitcoin Cash will be distributed to all those who held bitcoin before the first common block, with the exchange stating:
"We recorded their BCH balances for the timestamp of the last common block (block 478558), which is 1 August 2017, 13:16:14 UTC. These BCH balances will be made available to our customers as soon as it is safe to do so."
Bitstamp might even list Bitcoin Cash, but that does not appear to be any time soon with estimates seemingly uncertain, although that may change. The exchange says:
"If and when the Bitcoin Cash system has been thoroughly tested and is sufficiently stable, we will then consider listing BCH. However, a series of technical, safety and regulatory requirements need to be met in order for this to occur, and it is still too early in the day to make realistic predictions about the timeframes involved."
Their statement comes after Coinbase's CEO, Brian Armstrong, hinted yesterday they might be thinking of listing Bitcoin Cash in an apparent u-turn of sorts.
That might be due to strong demand for the currency, which rose to an all-time high of $811, before settling to around $450-$500 at the time of writing.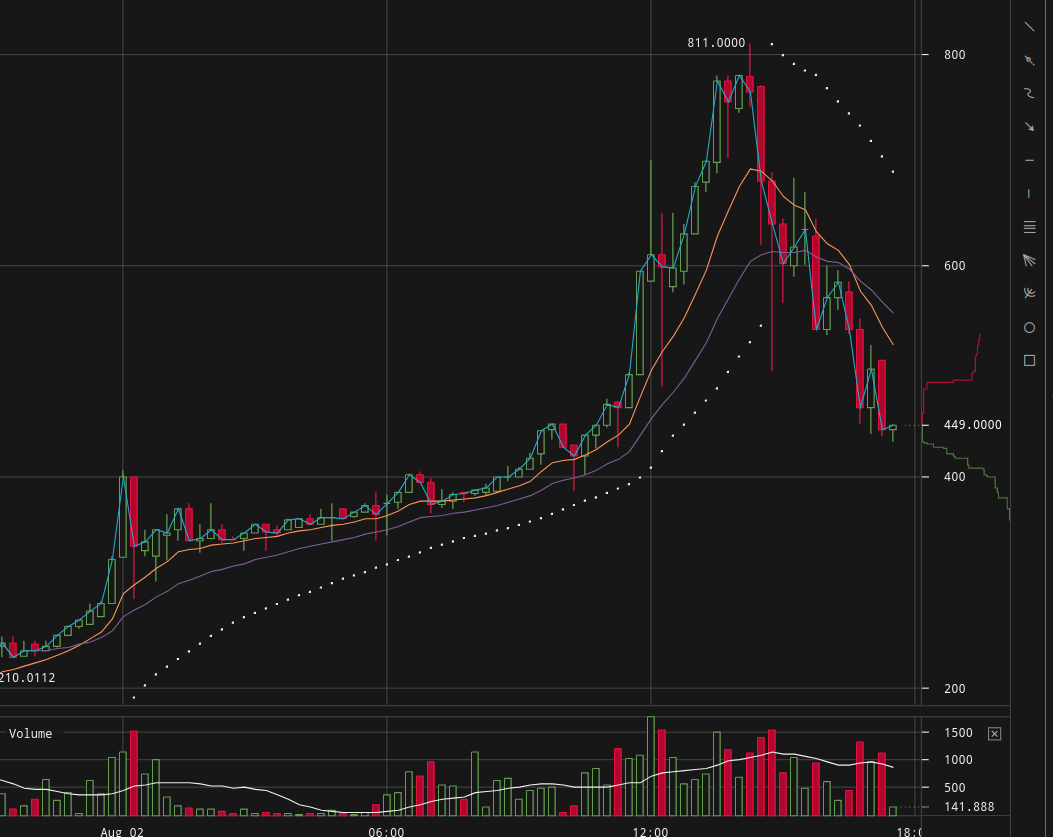 Bitcoin Cash has also found strong support from miners who have produced 14 blocks so far with the biggest being nearly 4.7MB, the biggest block ever produced for any digital currency.
That means at normal operations Bitcoin Cash can handle around 24-30 transactions per second, translating to 2.5-3 million transactions a day as opposed to Bitcoin Core which can currently handle only 300,000.
With the protocol planning further improvements, including sharding, which may considerably increase its capacity to potentially as good as unlimited.