Brian Armstrong, the CEO of bitcoin's biggest exchange with some 8 million customers, has seemingly suggested Coinbase has taken a slow approach towards Bitcoin Cash because they may list it.
Explaining they take great care to ensure the safety of assets on their platform and they do not want to rush matters, Armstrong says:
"Our plan is to continue adding new assets to the platform over time. Any that our customers want to trade and that are legally compliant."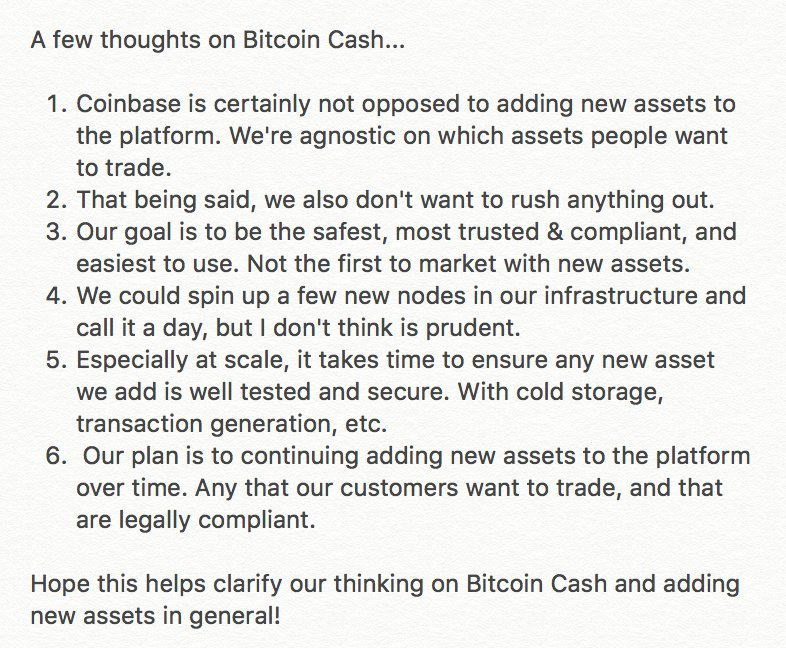 Armstrong has hinted a more nuanced approach before, but hours later Coinbase and Gdax re-iterated their astonishing position that customers won't be able to have their Bitcoin Cash.
That led to an exodus, with bitcoiners rushing to get out, sending Gdax's trading volumes down to 49th position along no name exchanges or trading pairs, causing delays of some 12 hours.
With Bitcoin Cash reaching a high of $700 on Kraken, no one really thinks they'll keep the BCC as that would guarantee a probably lost lawsuit in a court of law and a tarnished image in the court of public opinion.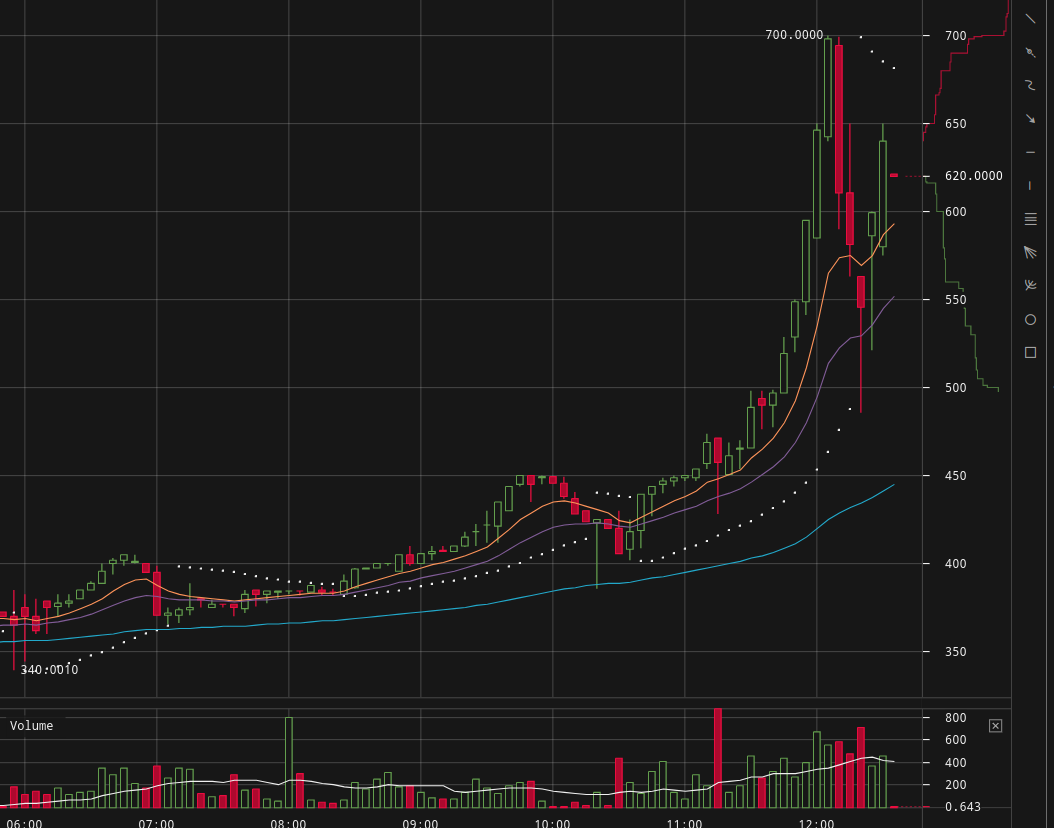 But, likewise, few thought they would list it. Although considering their strong support for bigger blocks you might wonder why that was the case.
In any event, when adding listing to the equation, the picture might become clearer as, on the business end, giving everyone their BCC before listing might not make much sense as they'd go somewhere else to trade it.
But their press release statements remain a shambles as they could have used more nuanced words and better explained their position on the matter before August 1st and thereafter.
Whether that was a mess created by the marketing team or a higher up strategy under now clearly misguided thinking that Bitcoin Cash had no support is not clear.
However, they might be able to redeem themselves if they do list it and for a business like Coinbase doing so in a slower manner than other exchanges is understandable.
As such, we may have a "don't call it a u-turn," which might suggest that Bitcoin Cash has significantly more support than many thought.