Bitcoin's price suddenly jumped at around 3:30AM GMT, rising by $300 from $2,870 to 3,177 in one hour and 30 minutes. It then rose slightly further, reaching an all-time high of $3,240.
Trading volumes have also increased to around $1.7 billion, up from yesterday's under a billion as bitcoin breaks through the $2,900 resistance level.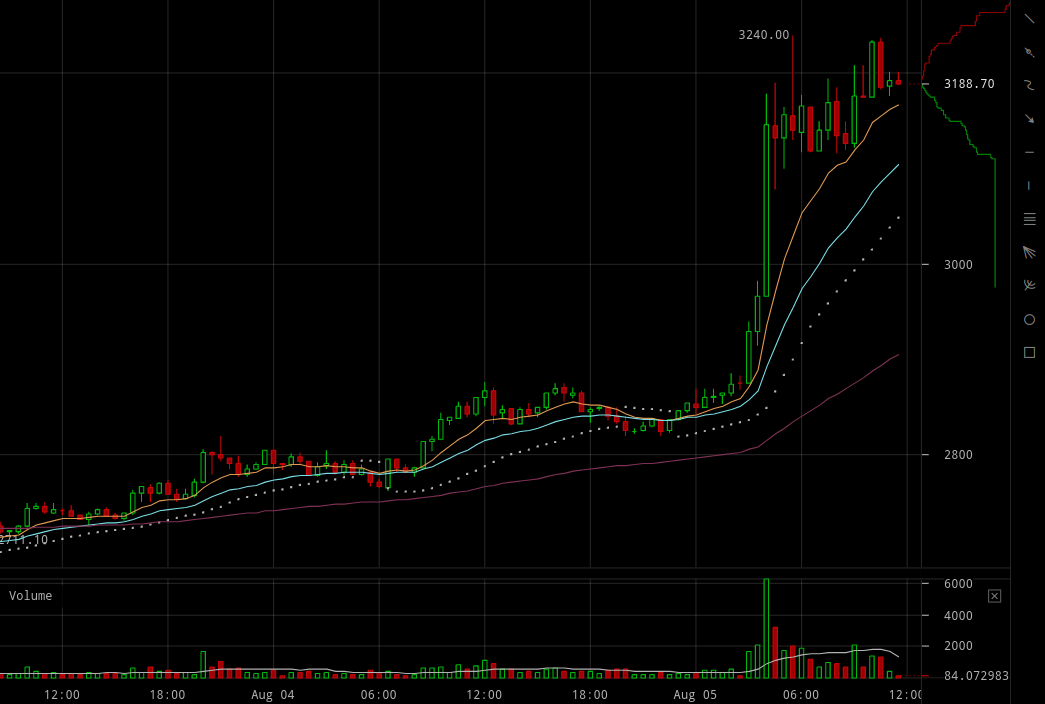 It's not clear what exactly happened at midnight New York time yesterday, near mid-day in Asia and night-time in Europe.
But the most likely reason for the rise is because Bithumb, bitcoin's biggest exchange, started Bitcoin Cash trading yesterday under the ticker of BCH.
Price rose initially to a high of $1,500, now seemingly settling at around $550, some $250 higher than western prices. Showing South Korea has a very high demand for BCH.
It is probable some of them sold it for BTC, adding fuel to its rise and propelling it to an all-time high with the combined price of the two currencies now being at their all-time high of $3,500.

Such high of $3,500 was reached on the first day of Bitcoin Cash trading, when bitcoin was at $2,700 while Bitcoin Cash reached $800.
So it appears the two currencies are inversely correlated, as was expected, something which may continue for another few weeks.
That is reinforced by Bitcoin Cash being the only notable currency that is significantly down today, while most of the rest have been following bitcoin in rising to some extent.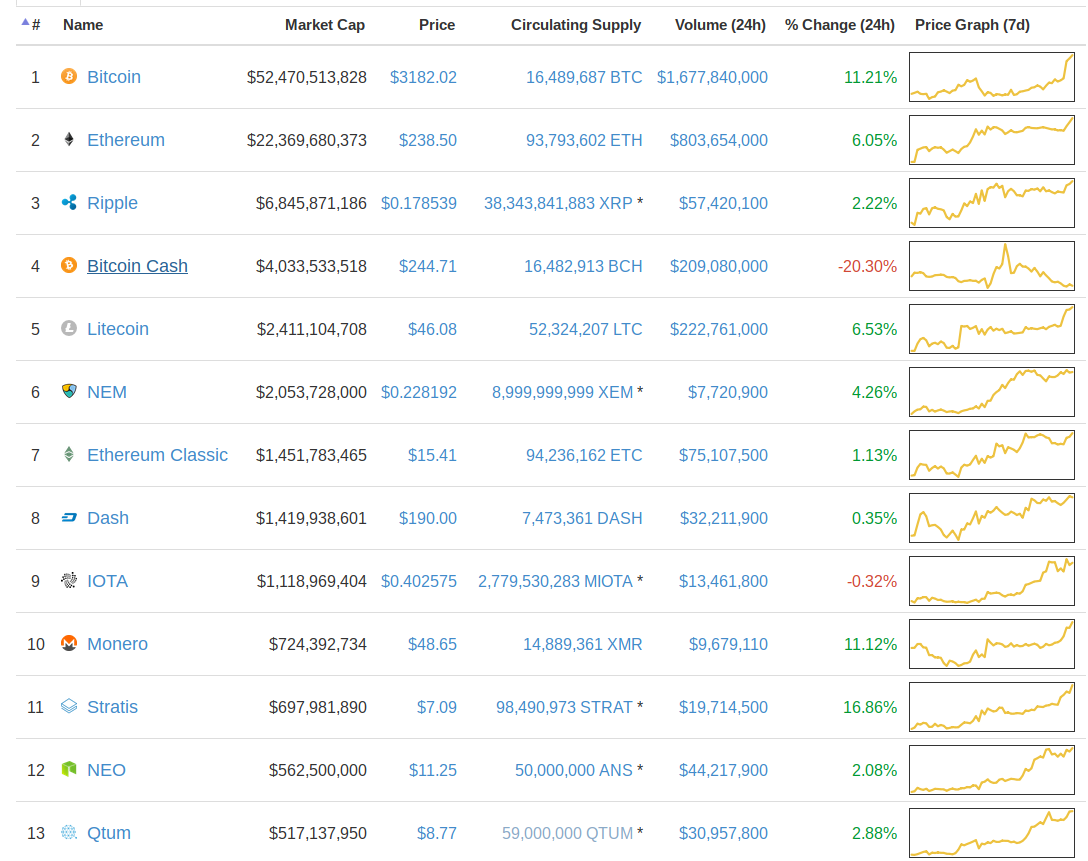 The inverse correlation is explained by the fact that anyone who was a bitcoiner on August 1st had both BTC and BCH, thus might sell one for the other with the value so moving between the two.
Bitcoin Cash has also seen external fiat inflows, which has probably been the case for bitcoin as well, so the total digital currencies' market cap has now risen to $108 billion.
Which may mean the inverse correlation might not be too pronounced, but the two currencies are yet to break their combined all-time high.