Ethereum went on a mini bull-run yesterday after some brief sideways action, rising from $220 to a recent high of $260 before stabilizing at around $250.
It's trading volumes have also increased to near $1.5 billion, up almost a billion yesterday as sentiment seemingly turns bullish.
Especially in South Korea where Bithumb alone handles nearly half a billion in trading volumes with a slight price premium, trading at around $260.
The upwards movement doesn't seem to have any particular news related reason, although SEC's announcement that David W. Grim, Director of the Division of Investment Management is to leave next month might have played a role.
That's because he was the top official in charge of approving or rejecting ETFs. There are now rumors he may be replaced with an ETF specialist from Winklevoss' law firm that advised them in their recent bitcoin ETF bid.
That suggests the shakeup may increase chances of a bitcoin and ethereum ETF, bringing both digital currencies to the mainstream stock market.
Another reason for the rise may be a significant amount of value that has gone out of Bitcoin Cash. The currency fell from a high of $800 to now around $270, with sellers probably converting the new gains to bitcoin or eth, so fueling a mini bull-run in both.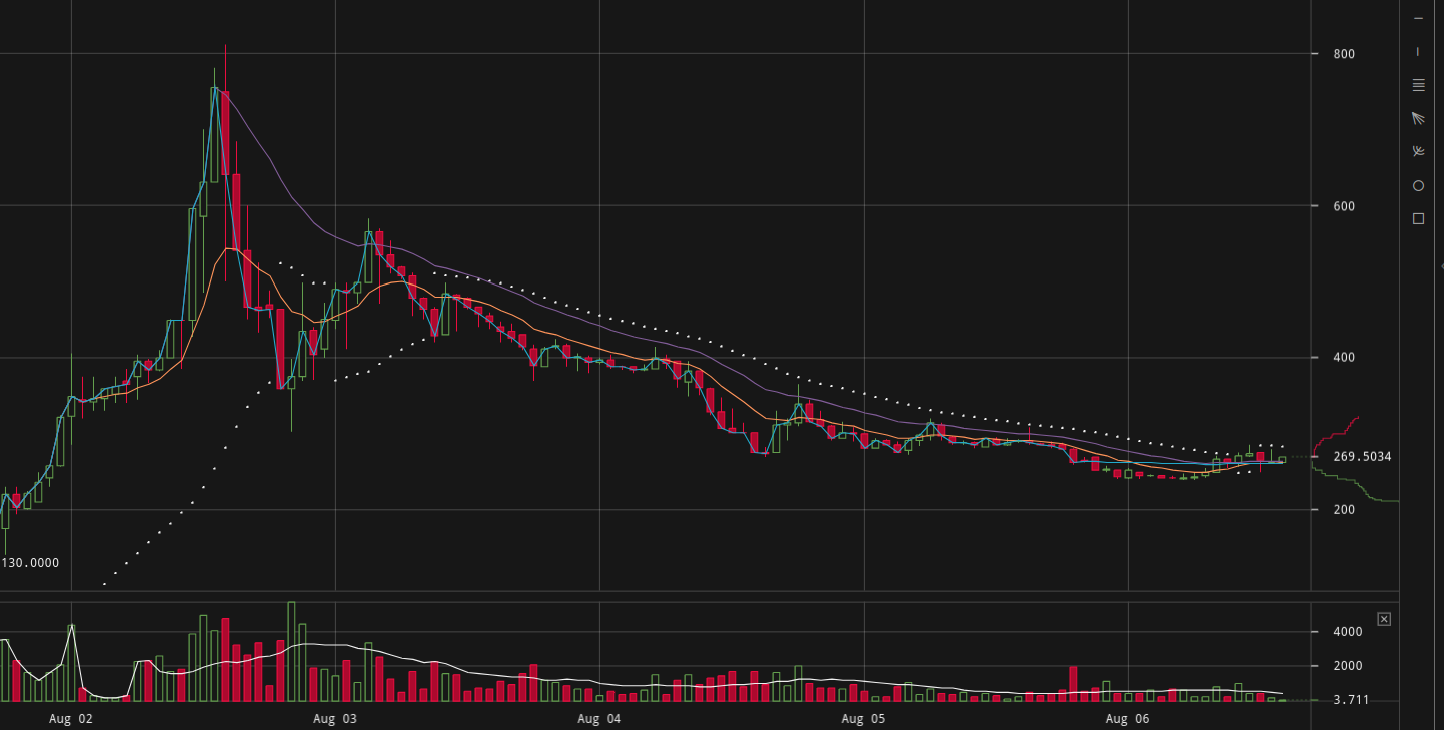 The Bitcoin Cash network has now started operating as normal with blocks recently being found around every 10 minutes after it triggered a second difficulty adjustment earlier today.
BCC/BCH deposits and withdrawals have also been opened for some time in many exchanges, including Bitfinex, so some level of normality seems to have been found.

Both bitcoin and ethereum have seemingly started moving sideways after their recent rise, with Bitcoin Cash's volatility likewise decreasing, but whether they will have another leg-up, down, or simply move in a straight line, remains to be seen.