The Bitcoin Cash chain triggered a third difficulty adjustment yesterday, lowering it to 13% of the hash-power required to find a block on August 1st.
The chain is now operating at normal levels, with blocks being found within the usual 10 minutes, but occasional 20-30 minutes gaps still remain.
That may be because the Bitcoin Core chain is still more profitable to mine, standing at around 30% higher, although it has significantly fallen since yesterday.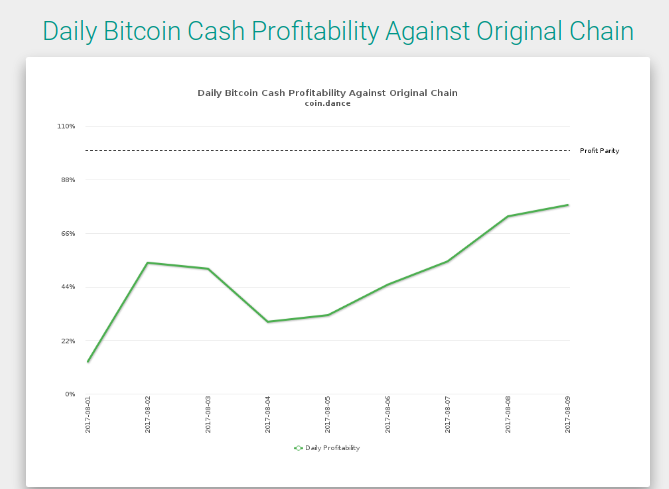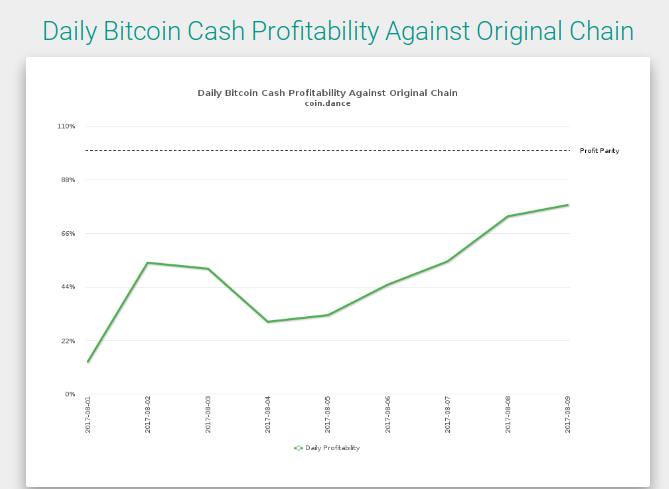 Interestingly, the chain-split is once more showing hash-power isn't that ideological, with ViaBTC's Bitcoin Cash mining pool attracting only 17 Petaherz, down from some 200P on August 1st.
As such, if mining Bitcoin Cash becomes more profitable, miners may switch from the Bitcoin Core chain, increasing its security.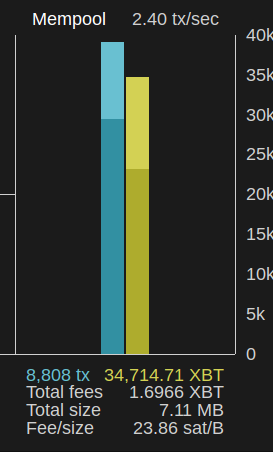 That may have some effects on the main-chain as blocks would become slower than the usual 10 minutes which may cause problems as the Bitcoin Core network is already running at maximum capacity.
They're already seeing a backlog in transactions of some 7MBs, which would take an hour or more to clear in the absence of any new transactions.
While fees have also increased above $1, according to estimates from 21.co.
A slow-down in blocks, therefore, may further increase the backlog and fees, potentially sending them to a new high, above the $7 fees per transaction required in June.
Especially as the Bitcoin Core chain is itself to have an estimated difficulty increase of around 7%-8%, bringing it close to parity. Bitcoin Cash's price would then need to rise to around $400 for it to be more profitable to mine.
A price level which it nearly reached last night, rising to $390, but then turned downwards to what appears to be a support level of $325, around 10% that of bitcoin's current price.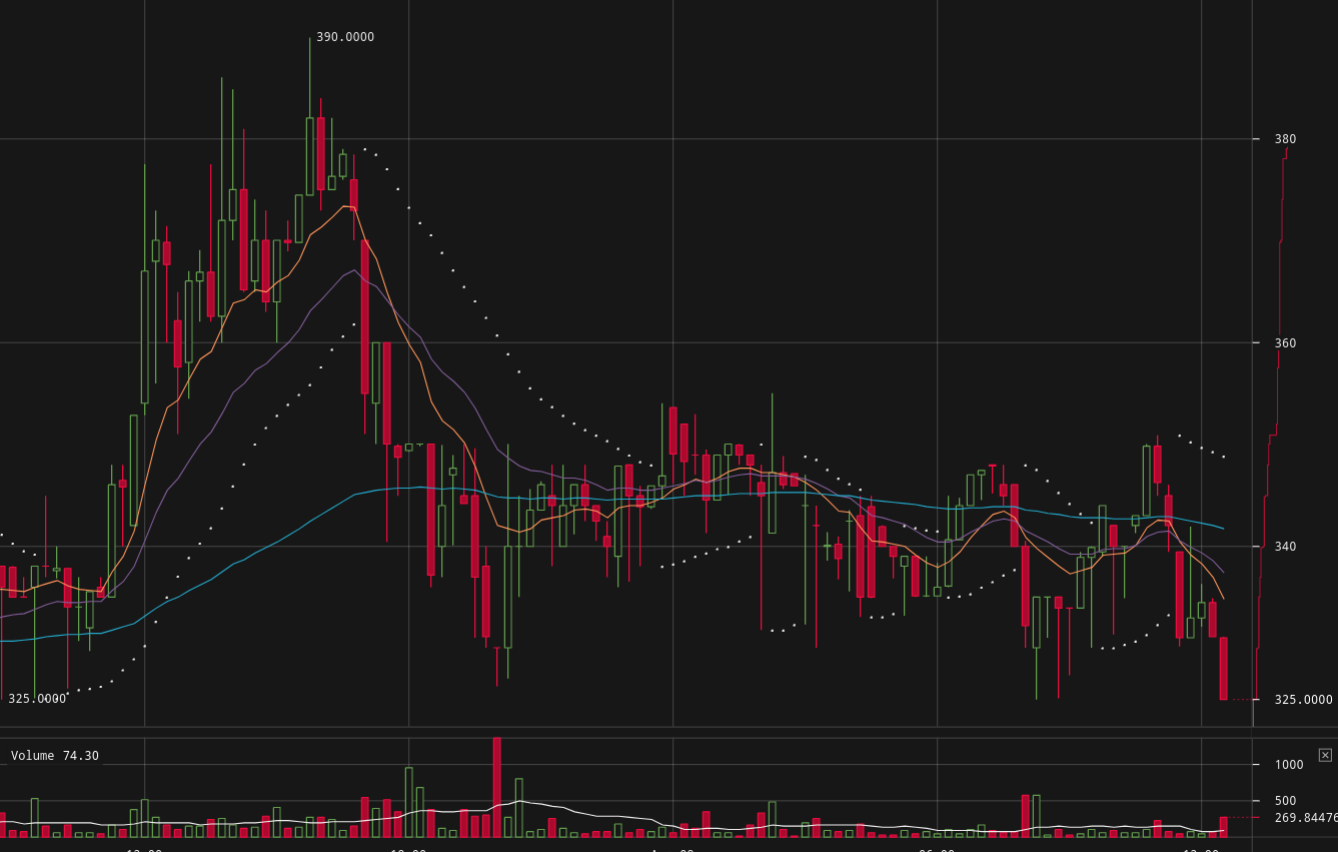 It's trading volumes retain a level of around $200-$300 million, with South Korea showing significant interest in trading BCH at $470.
It's unclear why arbitrage is not bringing its price in line with other exchanges, but South Korea has been showing considerable appetite for many digital currencies in recent months.