The ethereum network is now experiencing its highest activity ever with 318,866 transactions processed yesterday, some 50,000 more than bitcoin.
That level is higher than even during the June peak of 316,788 reached while ethereum's price rose to its all time high of $420 on June 11th.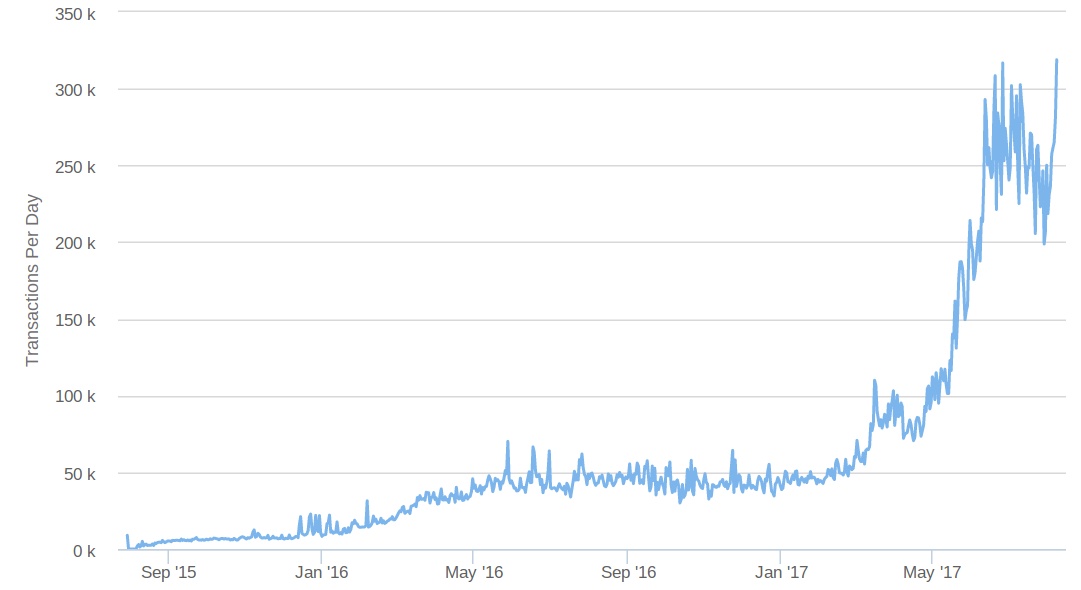 Despite processing more transactions than bitcoin, ethereum's median fee is at 12 cents, with even fees of sub-pennies sufficient for confirmation, according to data from the GasStation.
While bitcoin's fees have risen to around $1. The main reason is because it lacks any further capacity, in contrast to ethereum which can handle hundreds of thousands more transactions without any further improvements.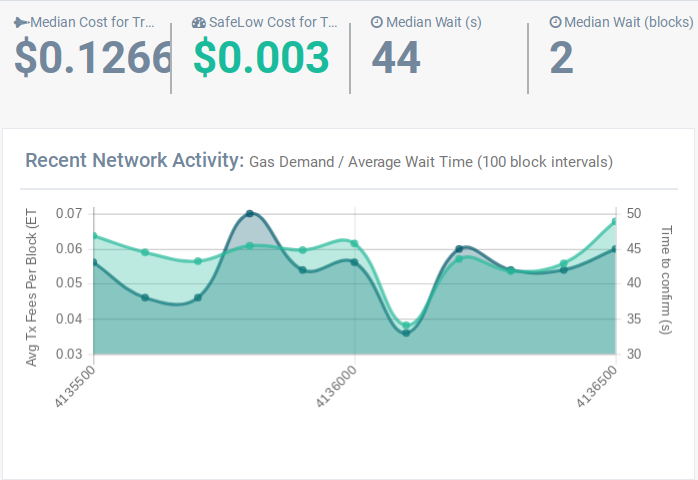 The sudden increase in demand coincides with a considerable increase in Ethereum's price, up this week from around $200 to a recent high of $314.
Its trading volumes have also significantly increased to nearly $2.5 billion, almost $1 billion higher than bitcoin and nearing their all-time high of $3.2 billion.
That shows considerable interest in the still nascent digital currency and smart contracts platform, with South Korea in particular providing more than $1 billion in trading volumes.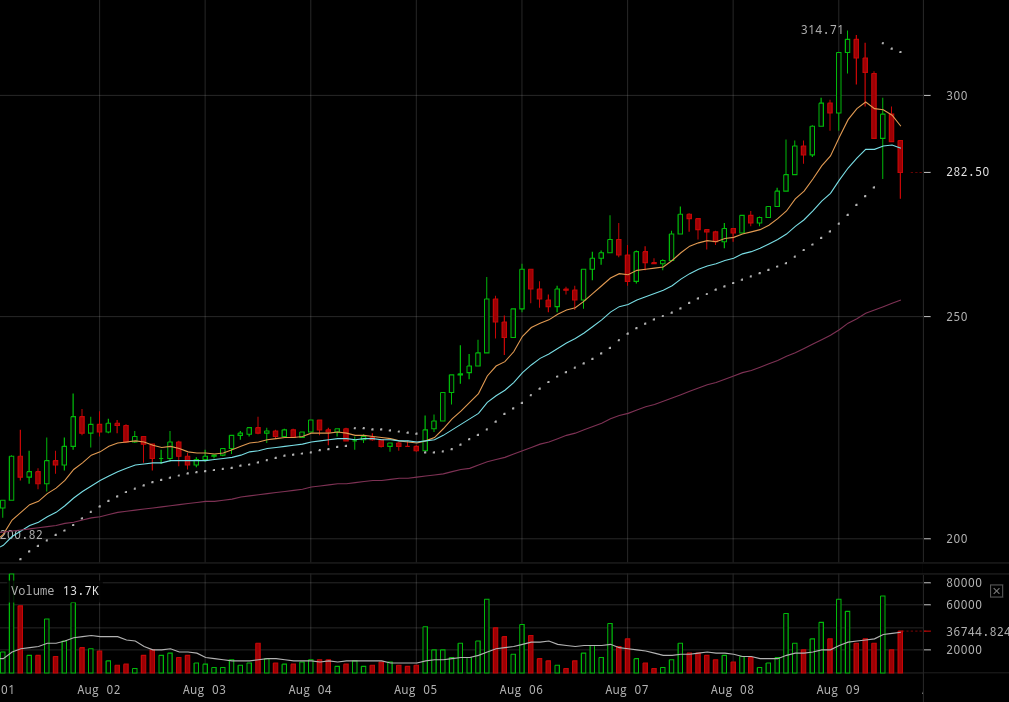 It's not clear why its price is suddenly rising, but interest in digital currencies has increased across the board, with their combined market cap reaching a new all-time high this week, currently standing above $118 billion.
The bitcoin hardfork might have played a role in adding interest to all cryptocurrencies, but ethereum was also going through its own bull-bear cycle.
After an incredible Spring that sent its price up and up, bears eventually made their entry, leading to a very red July and an across the board sell-off to a recent bottom of $130 on July 16th.
Then, after a period of consolidation and sideways action, it might have become somewhat clear that no one was left to sell, so bulls made their entry.
It now remains to be seen how ethereum's price will further develop, but it appears a bull market may have returned across the board as new highs are reached.