Bitcoin continued its bull run today, rising to another all-time high of $3,496, up some $250 from its recent bottom of $3,240 reached yesterday.
It's trading volumes have also finally increased to $1.7 billion, up half a billion in recent days, with the NEO/BTC pair alone handling some $300 million in trading volumes during the past 24 hours.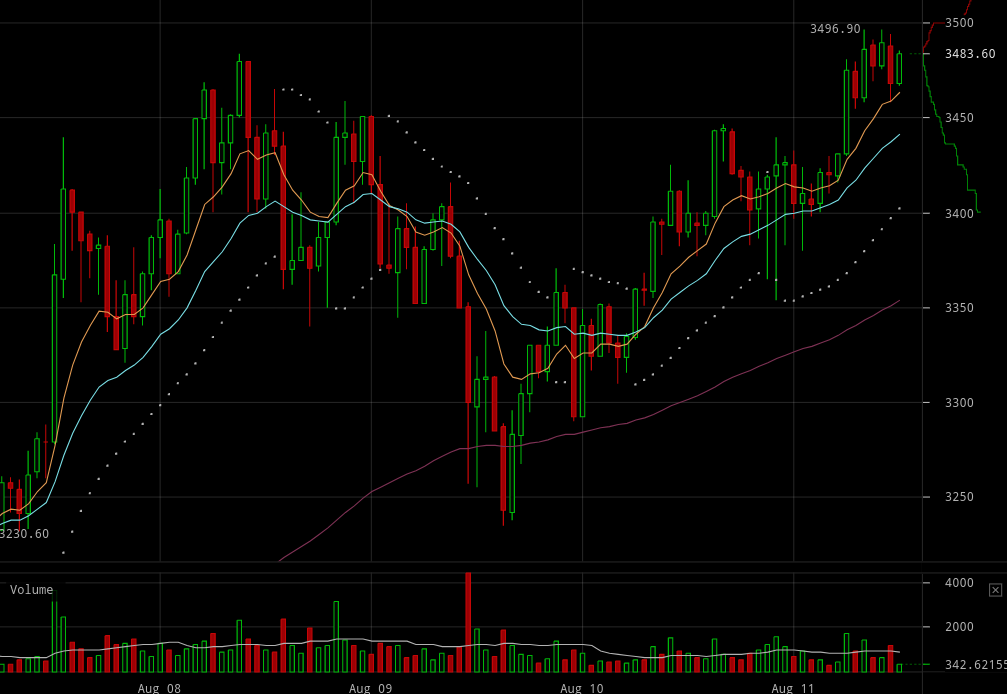 The currency turned bullish after its first chain-split hardfork on August 1st that created Bitcoin Cash, which has also turned upwards today.
BCC/BCH rose from a recent bottom of $275 to a current price of almost $340 as the currency's mining network continues operating as normal.
It has probably benefited from a new small blocker's campaign against segwit2x that was started by Bitcoin Core locking out segwit2x nodes.
Since then, propaganda has picked pace in censored forums like r/bitcoin where commentators' opinions seem mixed, but post titles are exclusively against segwit2x.
That has increased concerns another chain-split hardfork may occur in November, although that seems unlikely mainly because grassroots big block supporters are backing Bitcoin Cash.
Their primary reason is probably because they really do not like segwit's 75% signatures discount, which they argue intentionally artificially limits on-chain capacity.
As such, for the first time in a long time, the big blockers and small blockers are somewhat united once again, at least in some ways.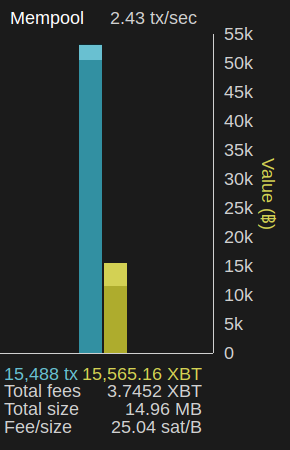 Finally, another reason for Bitcoin Cash's recent bullish turn may be because bitcoin's network congestions and high fees have returned.
There are nearly 15MB of transactions waiting to move, according to data from TradeBlock.
But fees have not yet reached the highs of $7 per transaction seen during June.
However, they have considerably increased, with 21.co estimating fees of $1.58 for a simple transaction.
Most transactions probably require double that amount, so bitcoin fees have now returned back to being around $2-$3 per transaction.
They may soon decrease as Segregated Witnesses (segwit) has locked-in and is going through the activation process with the upgrade expected live around the end of the month.
It may initially decrease fees as it increases capacity to around 1.7MB, from the current 1MB, dependent on its adoption and use by the ecosystem.
However, it may be the case that extra capacity is immediately, or soon after, filled, as bitcoin has been operating at maximum capacity for quite some time. So demand might not even lower fees.
That's in contrast to Bitcoin Cash, which has 8 times the capacity of current Bitcoin Core, therefore has sufficient supply to meet current levels of demand for bitcoin transactions.