The ethereum based TenX (PAY) token has tripled in value during the past two days, rising from $2 to $6 after further increasing some 40% just today.
Its market cap has now risen above half a billion, with trading volumes increasing to almost $150 million during the past 24 hours.
Much of the trading comes from China where one of the biggest crypto-assets exchange, Yunbi, started listing PAY tokens for trading a few hours ago.
While other Chinese exchanges are currently handling some $56 million in PAY trading volumes, with CNY seemingly being the only fiat trading currency for the token.
The main reason for TenX's recent price rise appears to be the arrival of a new batch of TenX crypto debit cards with users reporting deliveries. The start-up says:
"Everyone who is on the card order wait list right now is planned to receive their card by the end of September at the latest. Probably earlier. This only applies to the waitlist up until this point in time. Future orders will of course begin rolling over that timeline."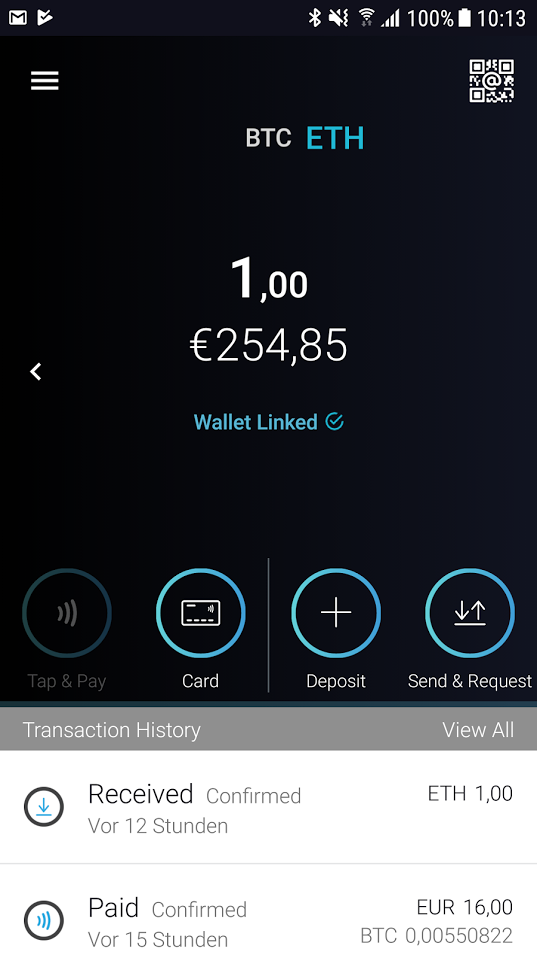 The card allows you to pay with bitcoin, eth, or one of the many other digital currencies, just as you would with a fiat Visa card as TenX manages the conversion on the back-end. As we reported previously:
"The way the card works is fairly simple. You send eth, then TenX converts that to fiat on Kraken or Poloniex, giving the merchant dollars, all of it automated. So you can just pay with eth by taping as with any card if you are not in US. They plan to serve US later."
They raised nearly $70 million in an ICO on June 24th that sold out in around ten minutes due to very high demand for PAY tokens.
Those investors, which according to their webpage and ICO literature includes Vitalik Buterin through Fenbushi Capital, have now turned a nearly 10x profit in just over a month as the summer boom of digital currencies continues.