Jack Dorsey, the CEO and founder of Twitter, Square, and other web 2.o companies, has revealed he invested in bitcoin, but did not state the amount.
"I'm from St. Louis, Missouri, and I have a lot of friends and family who are not into technology. Over the holidays, one of the things I kept getting asked by people I know is, 'You work in technology, you work in finance, how do I buy bitcoin?'
I asked, 'Why do you want to buy bitcoin?' And they said, 'Well I heard it's a fast easy way to make money… someone said it's like digital gold," Dorsey said in a lengthy interview.
Square has accepted bitcoin payment since 2014, a year when merchant adoption of bitcoin exploded, but Dorsey admitted he personally invested in bitcoin too, while not revealing the amount.
Dorsey further stated blockchain technology is the "next big unlock," which can be applied to finance and accounting, but also to many more other industries.
"There are so many problems we can help solve [with blockchain technology] that are not just related to finance, but finance is an obvious one," he said.
However he cautioned regarding overuse of blockchain tech, suggesting it wasn't a way to solve everything, but to address real problems and customer needs. He says:
"I think there are going to be a bunch of people who say, 'Blockchain, let's go apply it everywhere' and 'Let's try to solve every single problem with it. In the same way that we try to solve every problem with machine learning and data science and deep learning and artificial intelligence.
And I think we need to be more thoughtful. What are people struggling with? How does the technology help them progress or does it distract them?"
Bitcoin has skyrocketed in price this summer, with the currency going mainstream and becoming a household brand in the United States this year.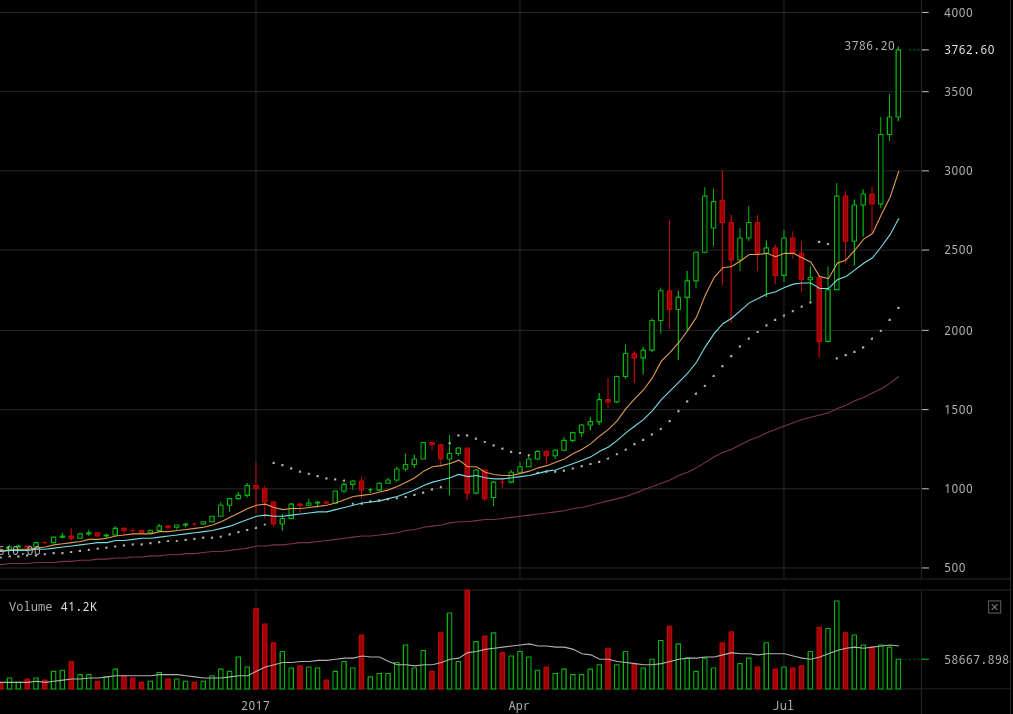 Its price further rose today to a new all-time high of $3,800, up by some $300 since yesterday. While trading volumes have considerably increased above $2 billion with bitcoin now having a market cap of more than $60 billion.
Blockchain technology has also gone mainstream to some extent following significant adoption by multinationals with most household brands exploring its use, launching blockchain based prototypes and even blockchain based products as the technology promises to improve many processes in finance and industry.