Interest in Bitcoin Cash was higher than for Ethereum from the 30th of July to the 5th of August according to Google Search Trend data.
Interest in ethereum then rose while interest in Bitcoin Cash is projected to fall, but the data is currently incomplete to be able to conclusively say.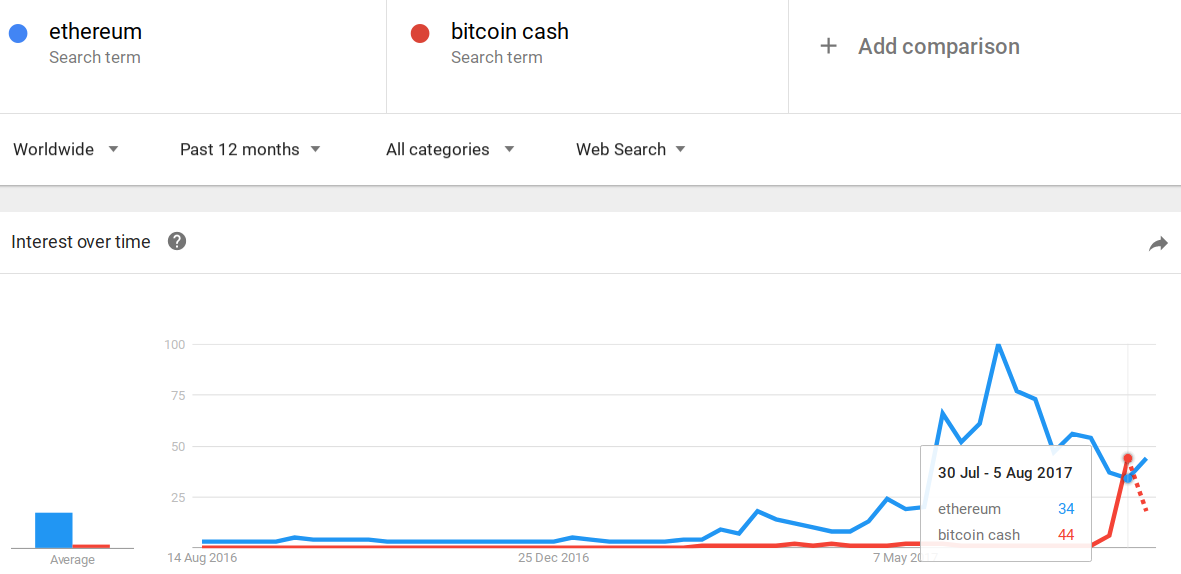 The week in question covers August 1st, the day when Bitcoin Cash was created. Therefore its rise in interest may have been limited to the event, but we'll have to wait and see how it develops in the coming days and weeks.
On the price front, it has somewhat stabilized just above $300 after its volatile trading period during the first week of August, with the currency seemingly going through some consolidation.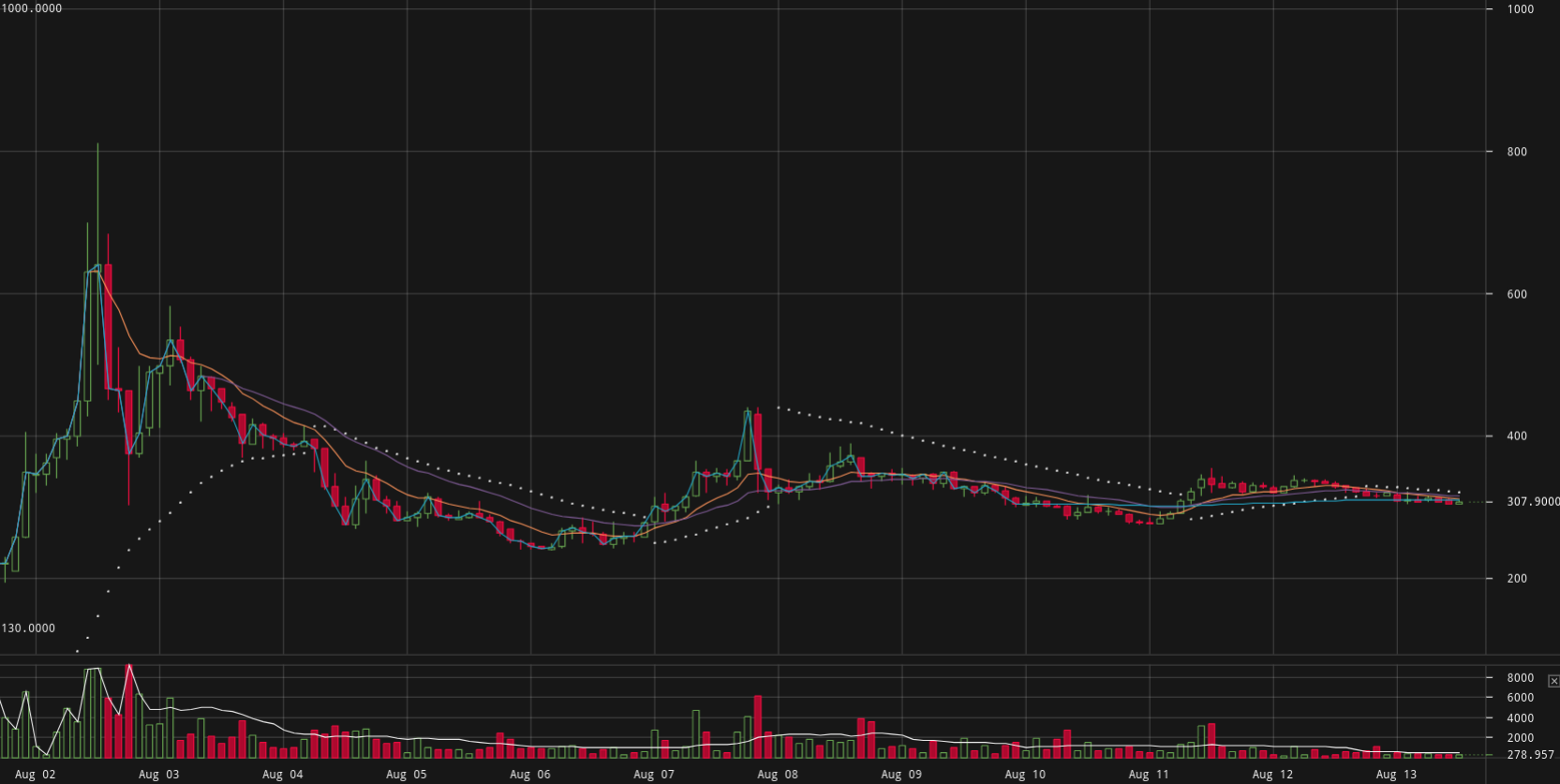 It has attracted some interest, with BitGo stating that "due to strong customer interest BitGo will enable full support of Bitcoin Cash. You'll soon find a new coin in the BitGo interface and be able to fully send and receive BCH from your BitGo wallet."
It thus appears, as some expected, that much of the bitcoin ecosystem will support Bitcoin Cash or already has done so with the currency tradable on many exchanges.
Ethereum, however, has seen a much more significant price rise during the same period. More than doubling from a recent bottomg of $130 to rise above $300 before slightly falling today.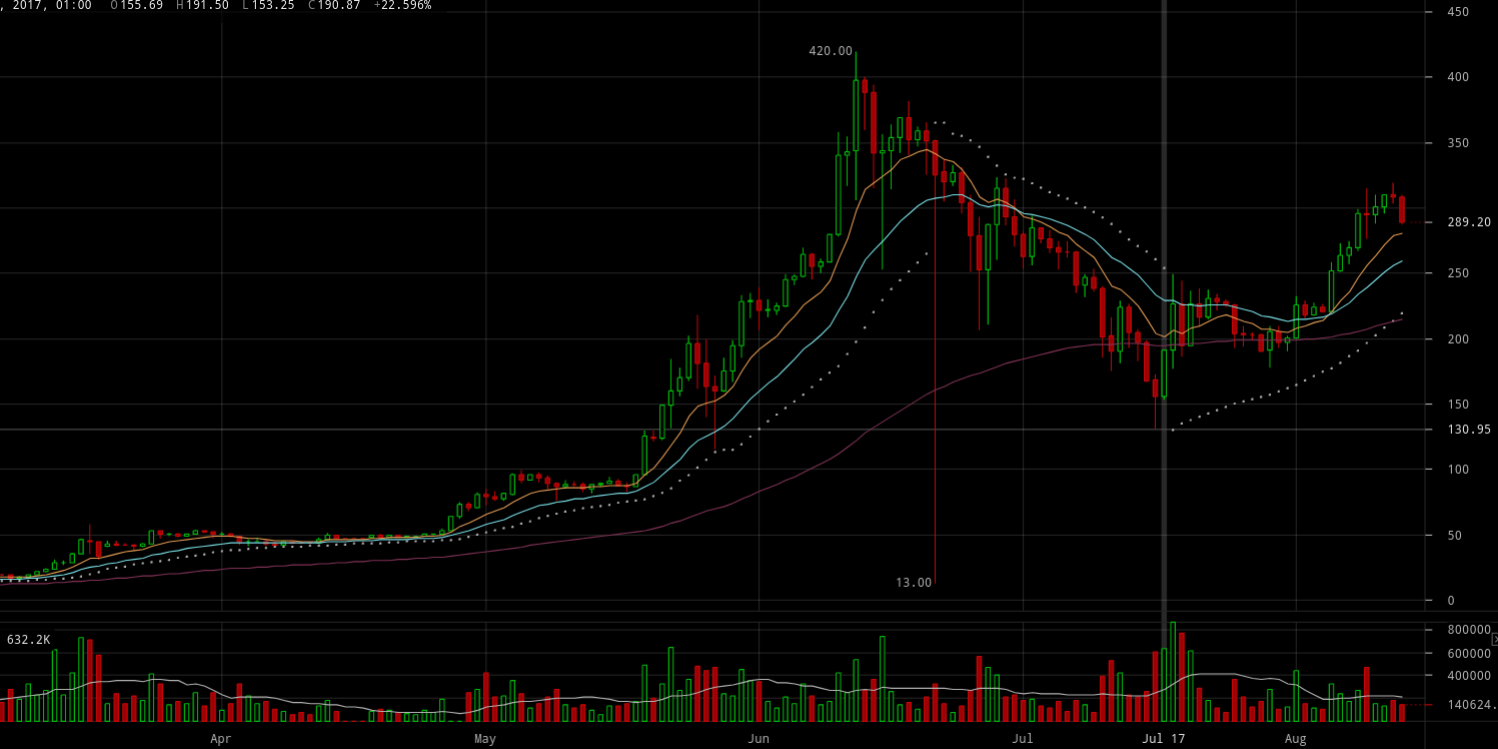 Its market cap is also considerably higher at nearly $30 billion, with the platform finding much interest due to its smart contracts functionalities.
They may be coming to Bitcoin Cash too through Rootstock, but ethereum has already established significant network effects in that area after the launch of the Ethereum Enterprise Alliance.
However, the currency is yet to reach a new all-time high, so overshadowed by bitcoin's price movements and events during August, but they have plenty in stock for Autumn, including Devcon 3.