The market cap of all digital currencies has risen to an all-time high of above $145 billion at the time of writing, with bitcoin's market cap alone accounting for $74 billion.
Trading volumes are also considerable at around $5 billion in the past 24 hours, not far off from its all time high of $6 billion reached during the Ethereum Spring.
Ethereum, however, has taken a back-seat to the Bitcoin Summer with the currency rising to a new all-time high today of almost $4,500 per btc.

While the newest, and yet in many ways the oldest, digital currency – Bitcoin Cash – has been sidewaying recently, moving in very much a straight line at around $300.
Its trading volumes have somewhat fallen today to just above $100 million as the currency seemingly finds a base support at around $300, with the market probably wondering which way it should move.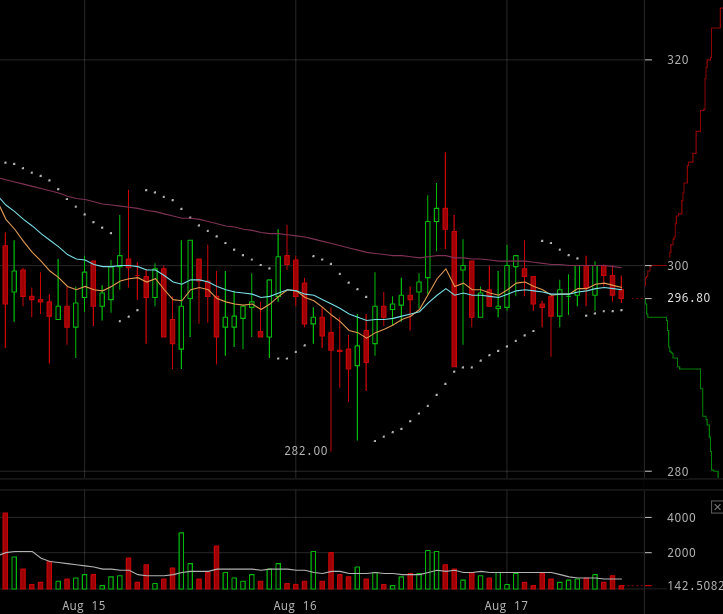 A notable counter-trend price fall in the top 10 digital currencies is NEO, down today more than 10% after a considerable bull run in the past few days.
They're the strangest project we've seen yet, as we'll be detailing shortly, but suffice to say it is probable that after their five minutes of fame the token might go back to where it came from.
Another project to have skyrocketed recently, gaining fifth position in the market cap, is IOTA, which markets itself as a currency for the internet of things – even though there is no suggestion they have smart contracts – and as a currency without a blockchain.
This project first came to our attention back in 2014 or so when the surface description didn't make much sense to us. We'll spare you the details because Eric Wall, who simply describes himself as a Research Engineer in the cryptocurrency domain, does a better job than we can in the available space.
He reveals the IOTA currency is actually centralized because it is trivial to sibyl attack as validators use only a tiny amount of Proof of Work which means reaching their threshold of 33% hash-rate is very easy. To protect from that, they use a "coordinator" node:
"Milestone is a special transaction issued by a special node called Coordinator. The Coordinator is run by Iota Foundation, its main purpose is to protect the network until it grows strong enough to sustain against a large scale attack from those who own GPUs. Milestones set general direction for the tangle growth and do some kind of checkpointing. Transactions (in)directly referenced by milestones are considered as confirmed."
So the whole tree-chain has, in effect, only one node. Which is why they can make such fantastic claims as being able to process a huge amount of transactions per second at zero fees.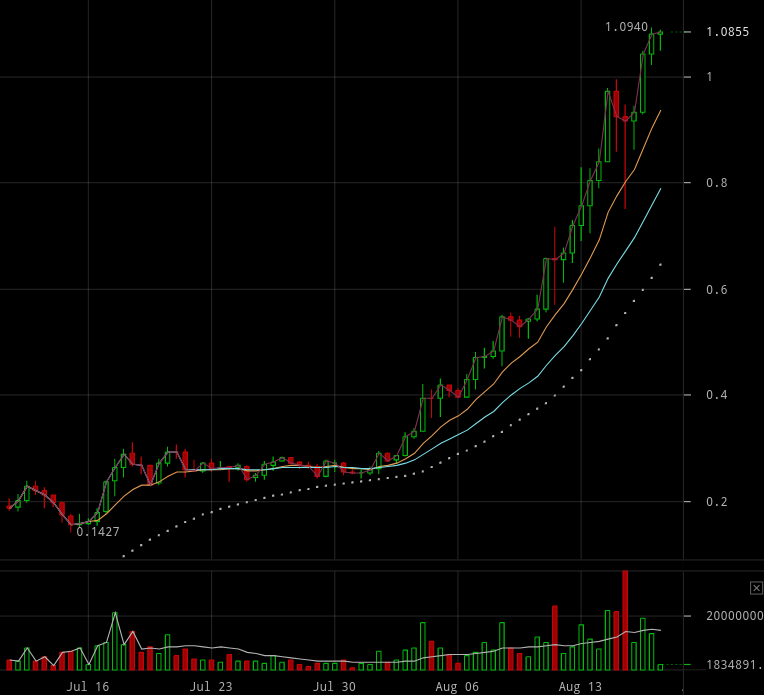 But their price has risen after being added to Bitfinex because their marketing is fairly good, their whitepaper appears decent on the surface and the fact that there is such co-ordinator node is not revealed anywhere.
It may also be because everything is rising as the 2017 bull market continues, with this space now making its debut.