One of bitcoin's biggest mining pool, which currently controls 11% of the network, is to start mining Bitcoin Cash this Monday after the currency rose to become 119% more profitable to mine than Bitcoin Core.
"You can mine BCC on btc.top soon. You can change your pool to btc.top. We have over 1000 P hash power right now. We will start to mine BCC on Monday officially. It's convenient and simple.
Our pool will switch to the most profitable chain automatically, let you make 30% more profit everyday," said a BTC.TOP personnel according to a rough translation obtained by trustnodes.
Jiang Zhuo'er, BTC.TOP's founder, told trustnodes that they will "offer options, if the miners want to mine BCC, they can change pool setting."
They currently have 1,000 Petaherz, with 50% owned by BTC.TOP shareholders. We wondered how much of their hashrate would be allocated to Bitcoin Cash.
"It depends on how many miners want to mine BCC, I think it should be a lot. BCC now is 80% more profitable than BTC," Zhuo'er said.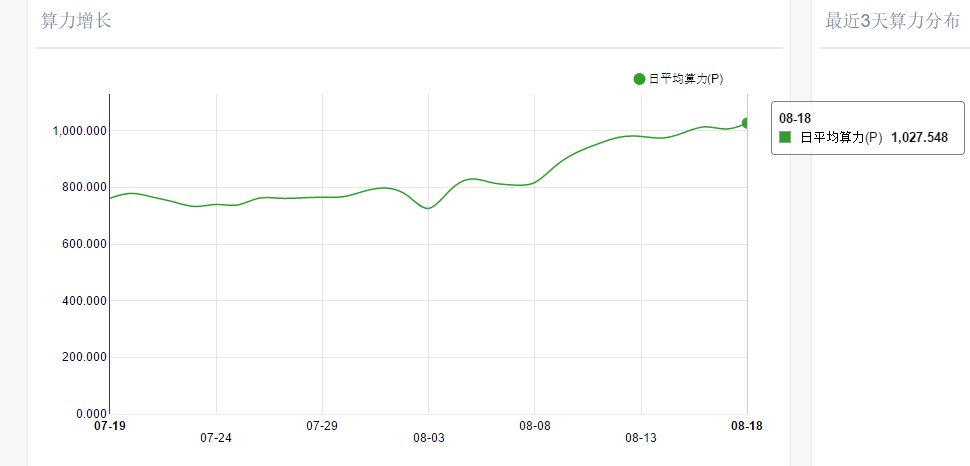 He explained his thinking at some depth in a recent article, further telling trustnodes that "BCC is a competitor to BTC, and only competition can ensure that Bitcoin does not go into a dead end," before adding:
"If Core is right, BCC will die. If bigblock is right, BTC will die, but we still have a live Bitcoin. If we have no BCC and Core is wrong, that will be the end of Bitcoin."
It's a free market philosophy whereby millions of users and investors independently decide what chain to support at any given time with miners usually following their judgment.
"I do not support or oppose BCC  (not buy or sell my BCC), but I support BCC's right to compete," Zhuo'er said.
With the Bitcoin Cash chain now becoming significantly more profitable to mine than Bitcoin Core, miners are seemingly allocating their hashrate accordingly.
The only known statistic so far is from ViaBTC where Bitcoin Cash's hashrate has skyrocketed from a mere 16P to now nearly 260P, not far off from that of Bitcoin Core itself.
It remains to be seen whether this will be reflected network wide. If it does, then something very historic would have happened as for the first time ever, perhaps in human history, ordinary people decide just what exactly is money.