Ethereum is giving us some green shoots today, rising around 5% to $307 after a steep and quick fall in price over the past three days over China's banning of ICOs.
Its rise appears to have turned most other digital currencies into green, with bitcoin just about slightly managing some gains, while others, like OmiseGo, are up 20%, nearing a return to its $1 billion market cap.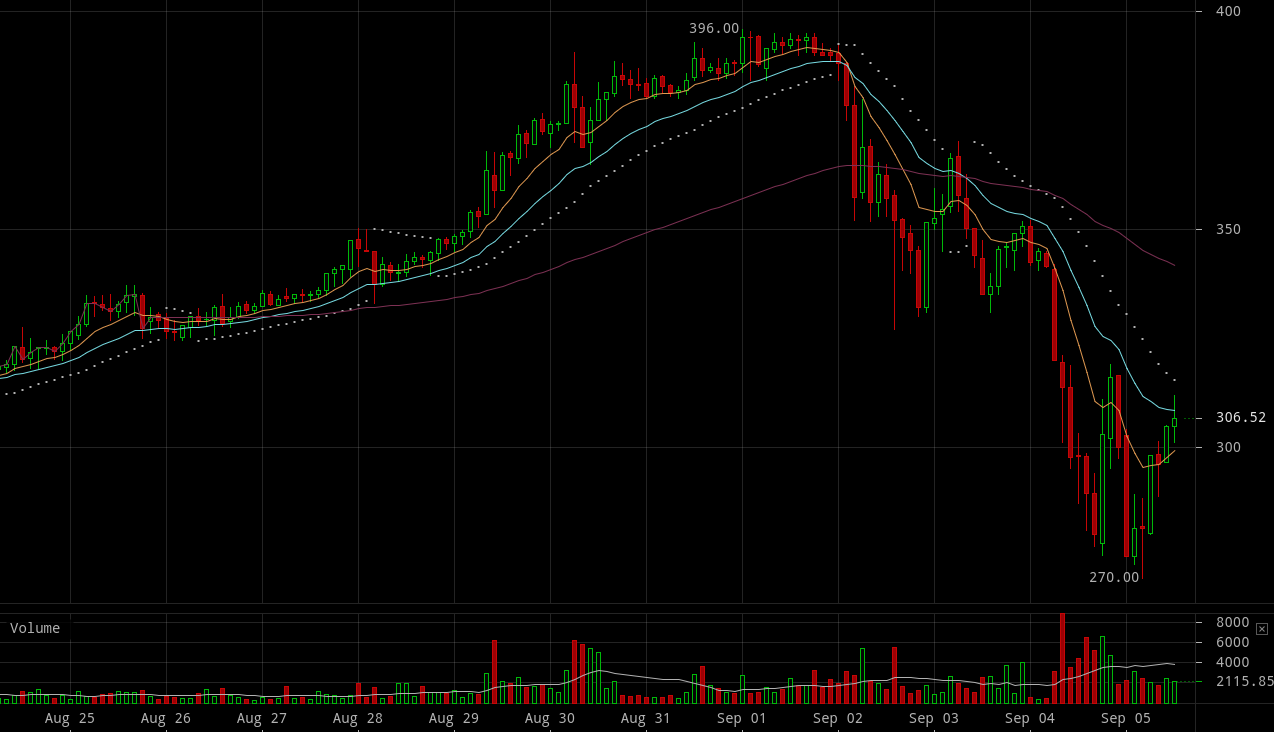 The currency saw some panic selling yesterday as everyone rushed to get out, reaching a low of $270, twice, so seemingly finding support at that price level. Thus giving bulls some confidence and some green candles.
It remains to be seen whether ethereum, and other digital currencies, will shrug off the news considering that China will probably lay out a framework as well as considering that Chinese citizens will likely find a workaround, with some apparently resisting: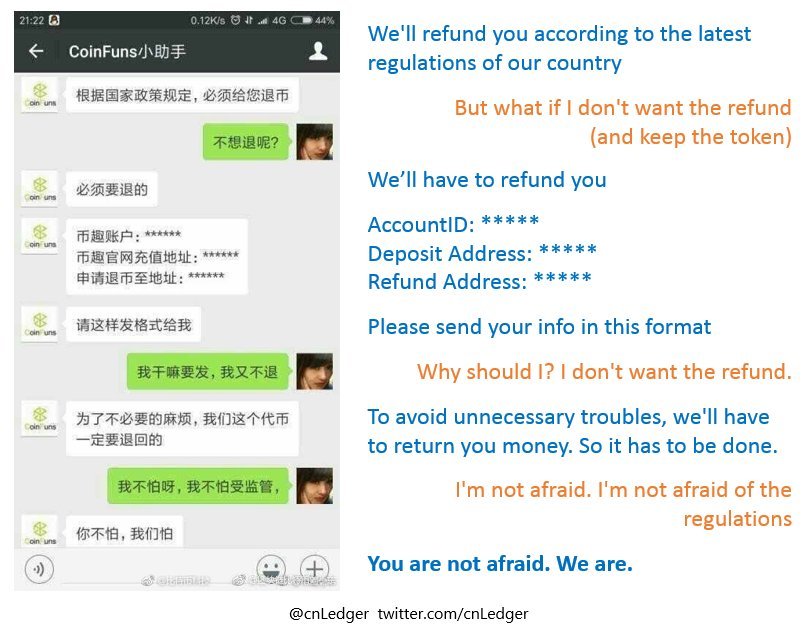 Pictures of entrepreneurs in handcuffs broadcasted across the world is probably the last thing China would want while it tries to portray a friendly global image so as to attract foreign investors.
So it's not clear just how much bite their ban will have when ICOs can be done fully anonymously and would probably have public support within and outside the country as a new generation rises to carve its own freedom space.
Moreover, China's market hasn't really been a big player in the ICO space, while ethereum in particular has plenty of things coming up.
That includes the Metropolis hardfork sometime later this month, which is to nearly halve issuance with eth going through a halving of its own.
Then, there is Devocn 3 in Mexico when we may finally have an update on Proof of Stake developments, as well as sharding, and other aspects of the network.
While bitcoin might soon return to being far more preoccupied with segwit2x, which may give them another bitcoin something in their endless scalability "debate."
So the only thing China may have done is shoot themselves in the foot by declaring hostility towards a space that has been very friendly to them. A space that is considerably growing and is engaged in some of the most innovative technological advances.