Chinese projects have seen a considerable fall in value during the past few days following PBoC's sudden declaration that Initial Coin Offerings (ICOs) are illegal.
NEO has fallen another 10% today, out of the top ten and below OmiseGo. With the currency more than halved in the past few weeks from a high of $45 to around $20, while its trading volumes stand just above $75 million.

Next in line is Qtum, another China based project which has seen a price fall of 6% today, somewhat halved in the past 2-3 days following the PBoC notice.
Their trading volumes are double NEO's, but their market cap is just above $600 million, falling from above $1 billion at the beginning of the month.

Interestingly, TenX is following the same sort of trajectory, buckling the general green trend to follow Chinese projects into red.
Why, remains unclear as the project is based in Singapore, not in China, according to their website, but perhaps the market knows something we don't, or maybe their downwards movement is unrelated.

They also halved in the past few weeks, down another 5% today at the time of writing, with their market cap falling to around $300 million, while their trading volumes stand at just $14 million.
But all of the above is child's play compared to Hshare, a new China based project that quickly rose to a market cap above $1.2 billion recently after ICO-ing, with the project seemingly having some momentum at the time.
That all changed around September the 1st, when the token turned downwards and downwards, falling in price some 75% from $36 to a current price of around $10.

In contrast, almost all other digital currencies have turned into green. Some 5%, some 10% and some even 15% as the market seemingly decides that PBoC's announcement is isolated in effect to Chinese projects only.
A pretty rational decision now with the benefit of hindsight. Not least because it may actually even be the case PBoC's decision benefits non-Chinese projects.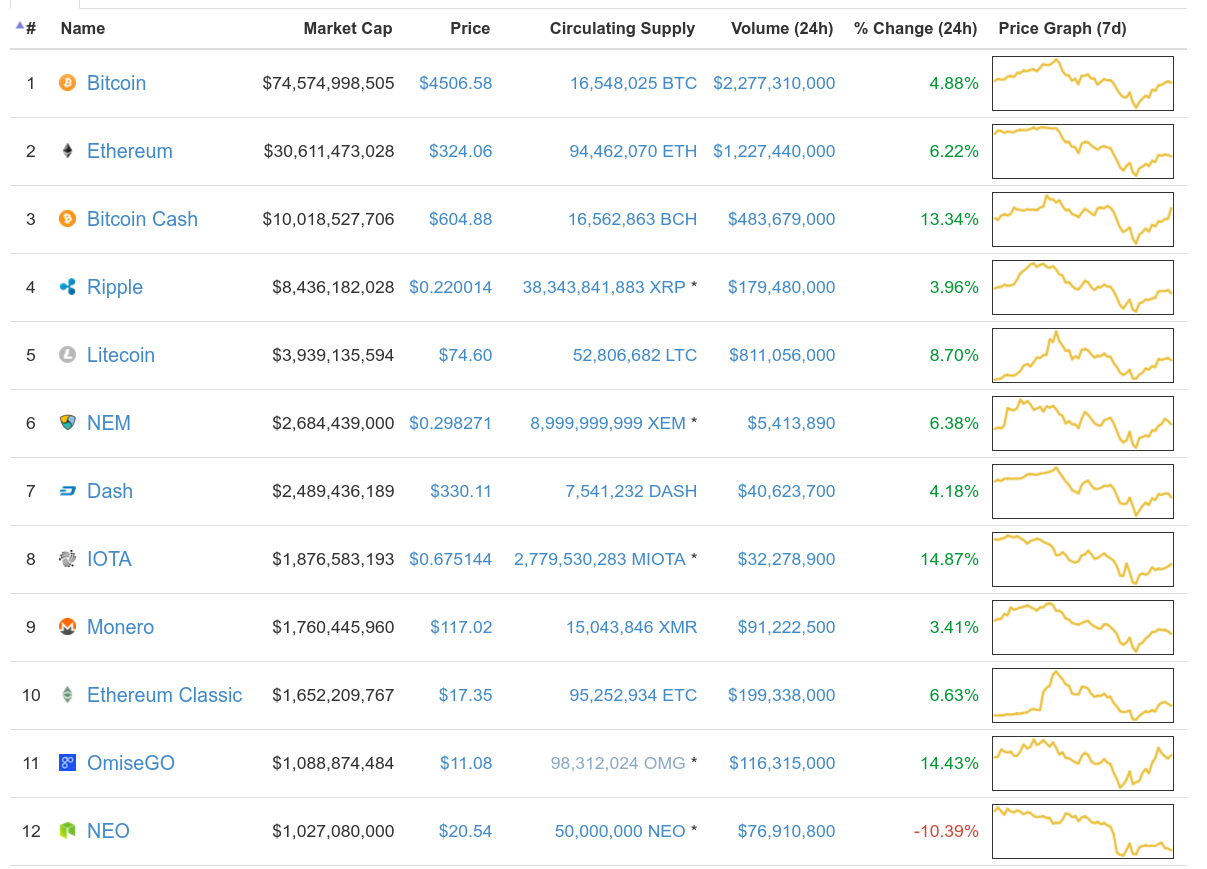 That's because Chinese based projects will have to unwind, returning to investors eth, btc or whatever other currency they raised during the ICO. Assets which they may not have, thus may need to purchase.
That shows once again just how global this space is, and just how careful regulators have to be to not harm their own citizens to the benefit of other nations.
Because there is little doubt Chinese citizens have been made poorer, potentially to the tune of billions, while the rest moves on and leaves the country behind.
As you can not quite tame a global phenomena by unilateral national action. The free market will simply route around countries that wish to isolate themselves, or indeed those that try to stand in front of progress.