Ethereum rose above $340 today from a recent bottom of $285 after falling due to PBoC induced panic selling over the past few days following China's banning of ICOs.
Non Chinese digital currencies seem to have already moved on from the news, continuing a recovery with some considerable gains made across the board.
Trading levels have however somewhat fallen today to $1.2 billion for eth, down from around $2 billion yesterday, with the price rise seemingly much slower than the fall.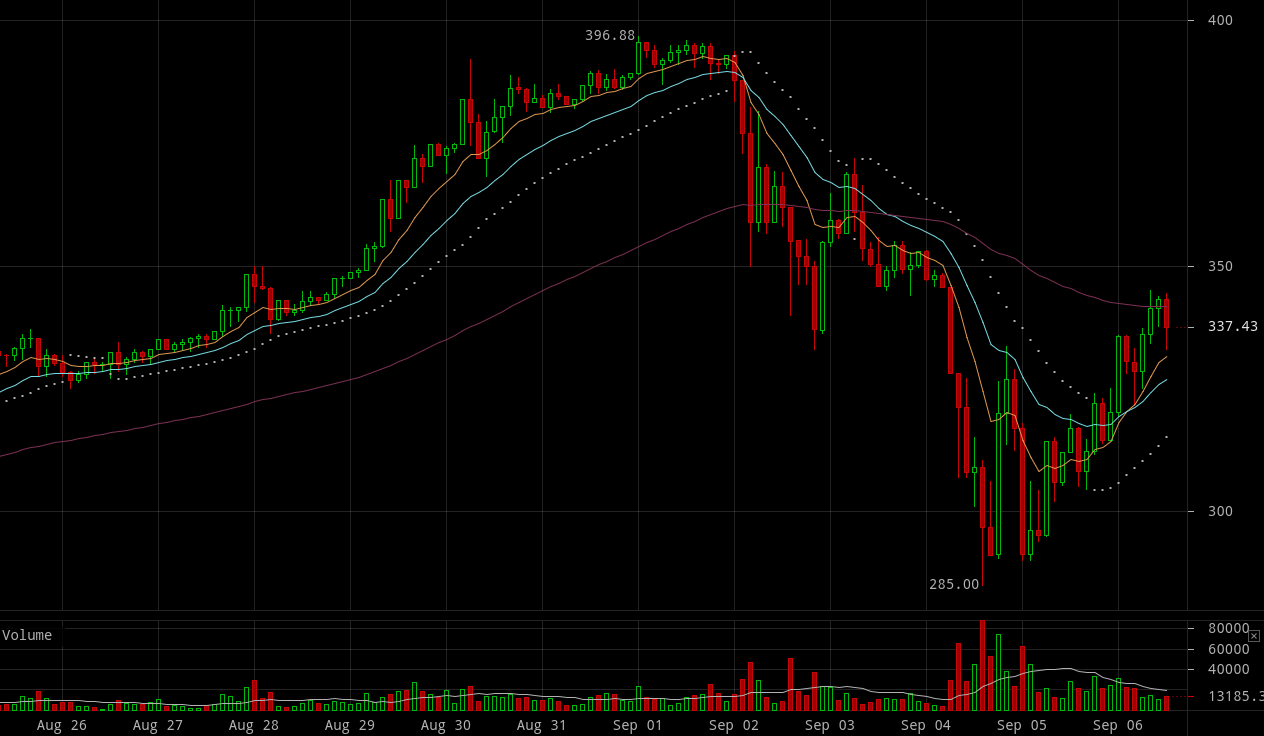 It's too early to say whether this recovery will be V shaped like the previous ones, or whether what appears to be bullish sentiment is just a cat bounce.
But there has been some good news for ethereum with Raiden entering testing, the final stage before live production use, so potentially increasing eth's transaction capacity.
Moreover, China's market seem unperturbed, with the CNY trading pair standing in second place after South Korea, suggesting interest and/or demand in China for ethereum remains high.

Interestingly, the bitcoin pair has fallen to 8th position, suggesting bitcoin has considerably reduced in influence for ethereum, as fiat pairs account for the vast majority by far.
But the BTC pair retains some influence for ethereum's most successful token so far, OmiseGo, where it stands second, behind the dollar, with eth in fourth position.

The token has seemingly fully recovered. Returning to a market cap above $1 billion while its price is just $1 away from the all-time high reached five days ago.
That may be because the token might be unaffected by PBoC's announcement, although that remains unclear, but the project is not China based.
Therefore it seems to have experienced a somewhat sharp V recovery, although more time and price movement is needed to determine whether it's returning to its bull market direction or just bouncing.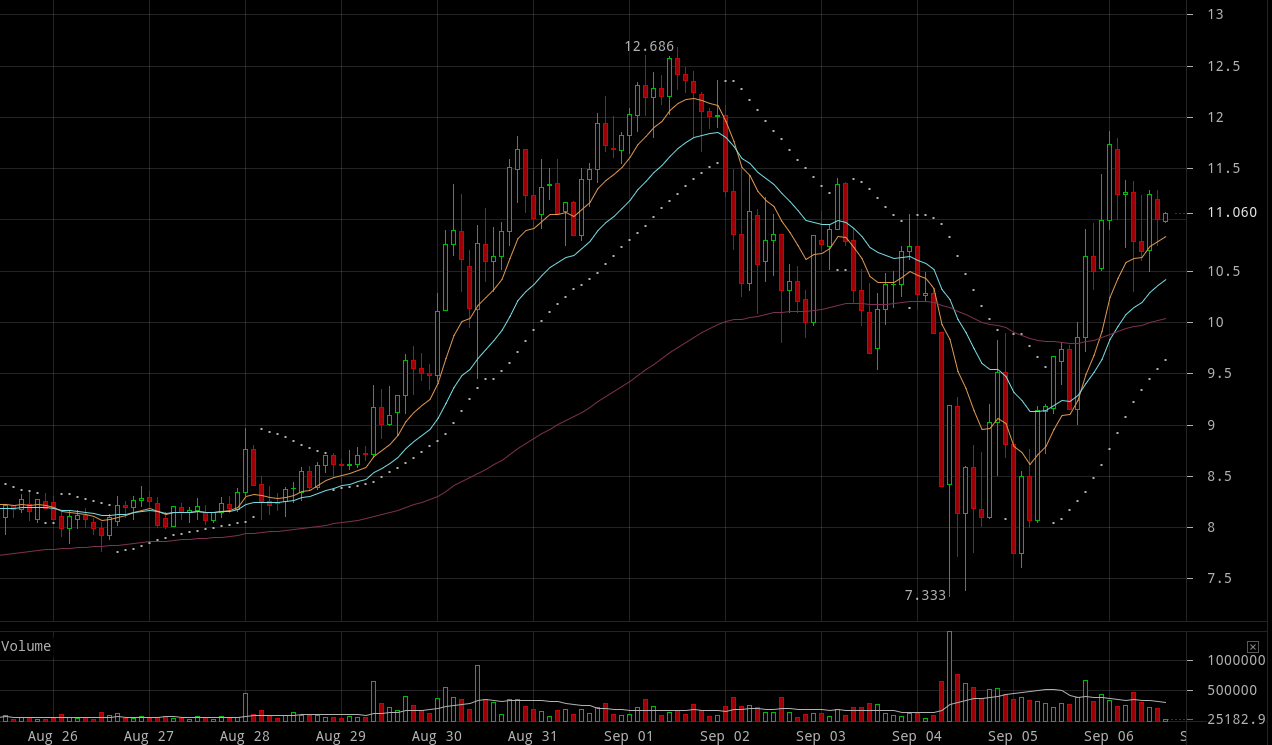 That's a question that applies more widely to the entire space and the answer will be interesting once we find out as it may show what level of influence China retrains, or its regulators.
Arguably, since their heavy-handed intervention at the beginning of the year, when they temporarily froze bitcoin withdrawals, their influence has considerably reduced.
With China in many ways replaced by South Korea, which sees its exchanges handle far more volume than any other trading pair for many of the most prominent digital currencies.