The clone wars are back in town as Bitcoin Cash spikes, rising from its recent low of $470 to a recent high of $717 at the time of writing.
The currency suddenly jumped yesterday from $550 to $650, then saw another jump today from $630 to above $700. Rising to a market cap of $11.5 billion, with its trading volumes above $1 billion.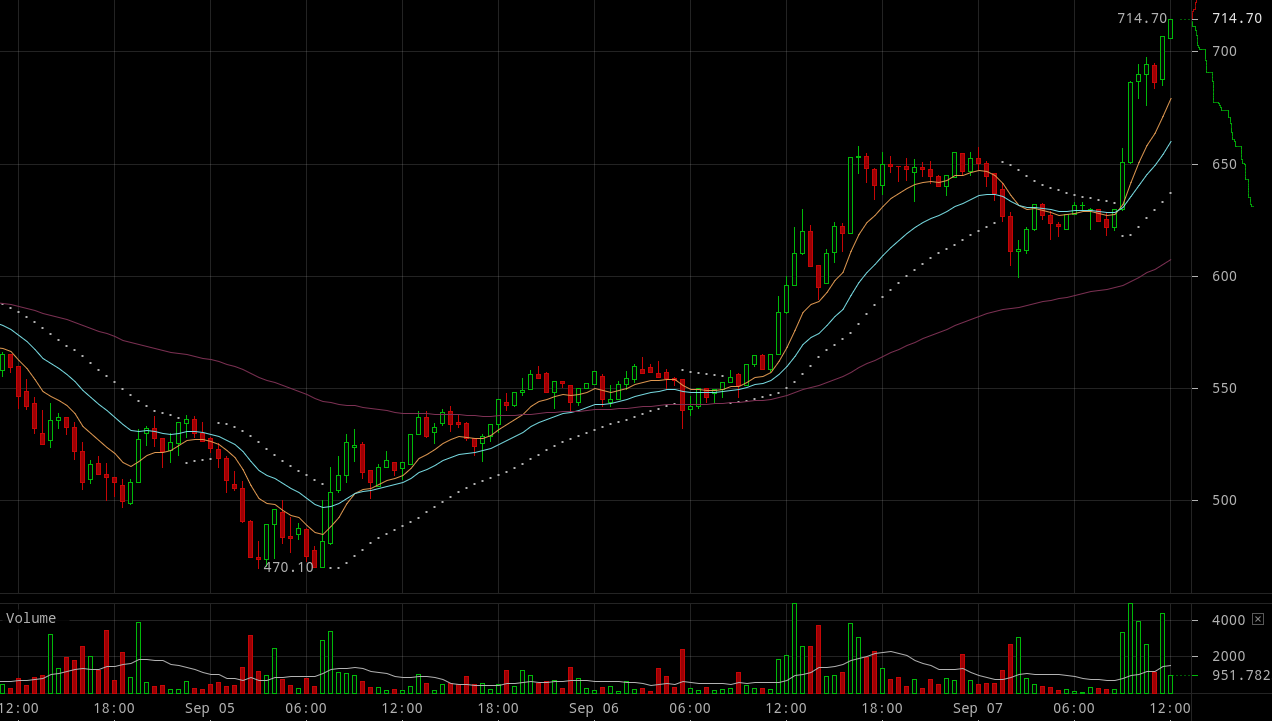 Much of the demand comes from South Korea, the new China, with Bithumb alone handling half a billion in trading volumes, dwarfing the BCC/BTC pair which stands at $100 million.
They seem to have fallen in love with the currency, while apparently not liking Bitcoin Core much, giving them just $50 million in trading volumes. Perhaps because they feel they missed that boat.

But why are they suddenly so bullish? We can perhaps point to one specific news, the Bitcoin Investment Trust (OTCQX: GBTC) is seemingly thinking of perhaps setting up a BCH trust rather than selling off the coins for btc.
So much for ideology in this brave new free world. But a specific news might not give the full picture. Bitcoin Cash continues to exist. That itself is a marvel for many and a booster of confidence for investors.
Moreover, they are now free to focus on what they've always wanted to do, peer to peer digital cash. That means making payments cheap, quick, and convenient, like cash.
They're now seemingly moving in that direction after settling in, with developers suggesting ways to make light wallets, also known as SPV wallets, more secure.
Their vision is to create a global network where you transact directly with others without any intermediaries such as clearing houses, banks, hubs, or anything else, but your address and the receiver's.
They want to scale on-chain to as good as unlimited through sharding and other technologies, a monumental task that would be the biggest breakthrough since bitcoin's invention.
They further want to create a currency which is truly decentralized, not just in name. A currency that has no key stakeholder, whether developers or miners. With no one nor group able to call the shots.
Their dreams are big and their roadmap is clear. Implementation is now the question, with time alone providing the answer.