Everything has turned red today. None in the top 20 knows green, with the top digital currencies down 10%-15%, while some are down as much as 20% or more.
Bitcoin dived yesterday by nearly $600, from $4,700 to $4,100, before slightly recovering to around $4,350, with its trading volumes close to its all-time high of $3 billion.
Ethereum has a similar story. Down from $330 to $295 before slightly recovering to just above $300, while its trading volumes remain low at just above $1 billion.
Both bitcoin and ethereum fell from an all-time high of $5,ooo for the former and a near all-time high of $400 for the latter.
They both initially fell because China suddenly decided to ban all Initial Coin Offerings (ICOs) without any public consultation or any indication they were even considering doing so.
Then, that same China is apparently deciding to ban crypto exchanges all together, closing the country and its market to one of the most innovative technology of this century. The result is red, just like their flag.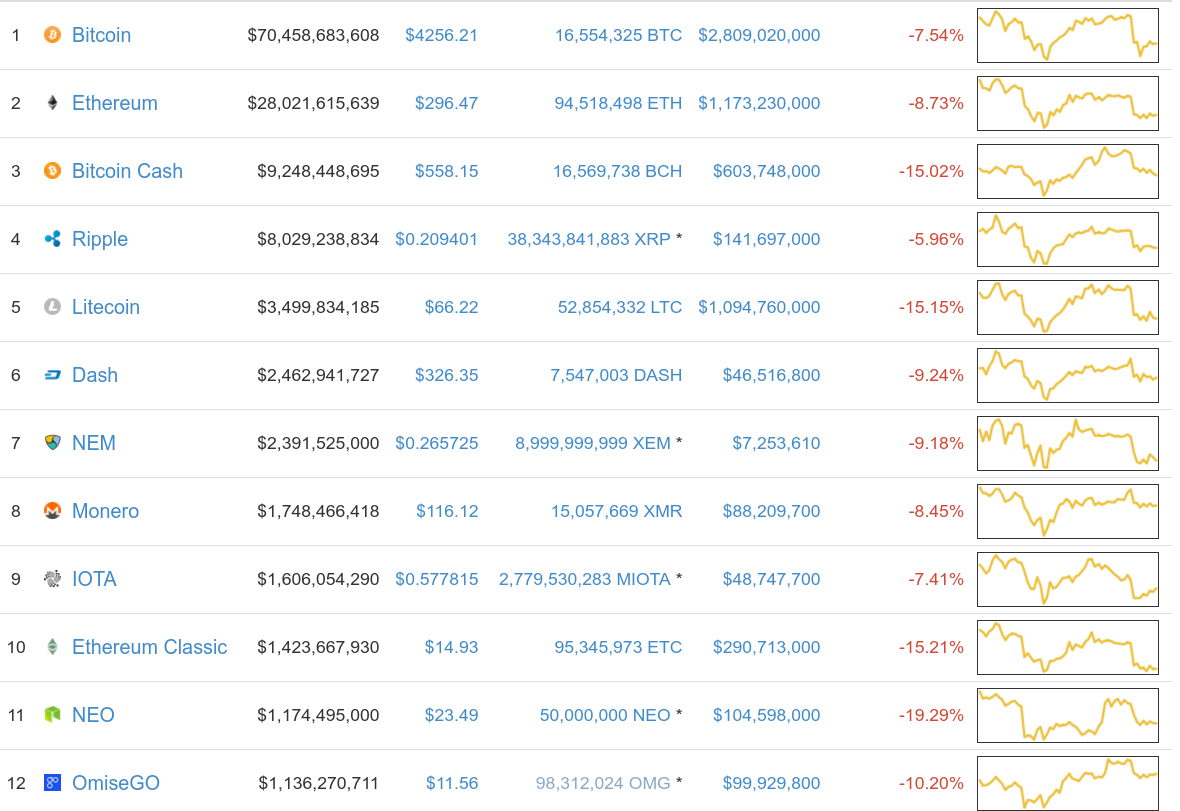 This isn't the first time the Chinese government has turned this space red. They banned bitcoin in 2013, leading Alibaba, Baidu and others to stop accepting it for payments.
Then they sort of backtracked, saying it can be bought or sold, but not in return for goods. Earlier this year, however, they seemingly changed their tune, freezing crypto withdrawals in their Chinese exchanges.
Yet bitcoin ignored the country and its regulators. Went on to sore from $1,000 at the time, to $5,000. Something which seems to have displeased the authoritarian government, which then suddenly went on to order a ban of ICOs, potentially followed by as good as a complete crypto ban.
Closing the country to this space, isolating themselves from technological advances, while tarnishing their reputation as a market you can do business with.
While this space will probably move on as the news cycle moves on. With China's adventures and hostilities perhaps soon forgotten. So leaving the country alone at a disadvantage.