Red September continues today with bitcoin turning downwards once again reaching a low of just above $4,000, down from nearly $4,400 yesterday, before somewhat recovering to $4,100 at the time of writing.
It's trading volumes have somewhat puzzlingly fallen too at the same time, halved today to around $1.5 billion, down from a near all time high of $3 billion yesterday.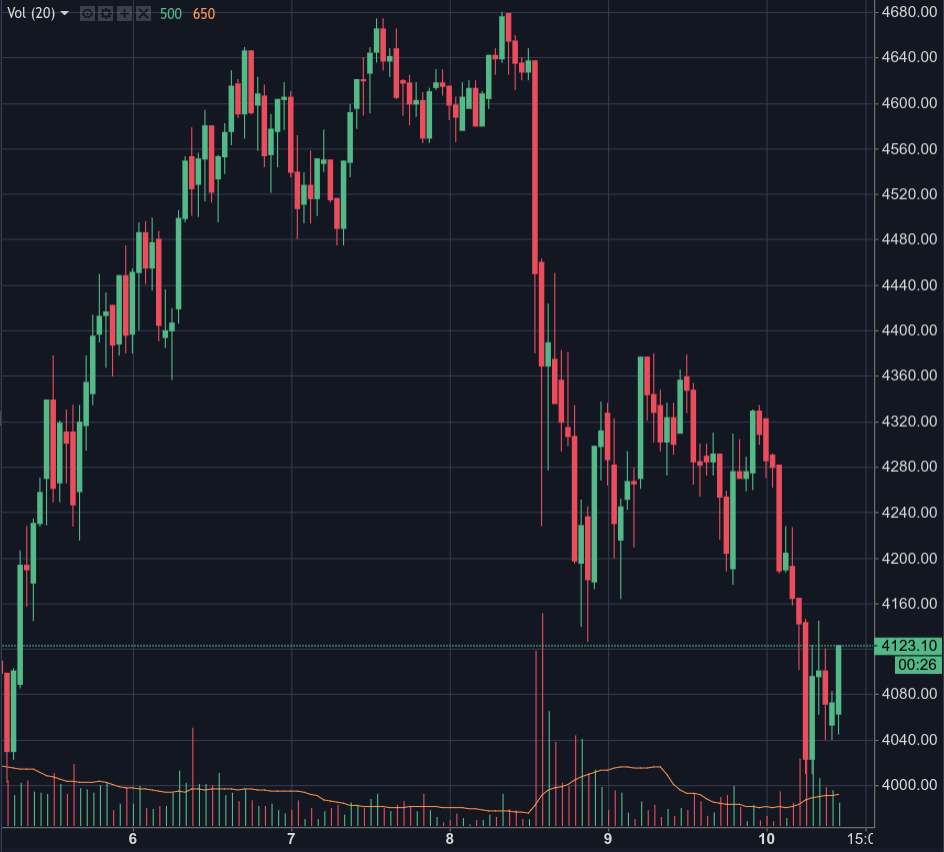 Ethereum has a similar story, down from above $300 yesterday to a low of $275 before recovering slightly to $280 at the time of writing.
Its trading volumes have fallen even lower, to just half a billion. The lowest level we have seen in quite some time.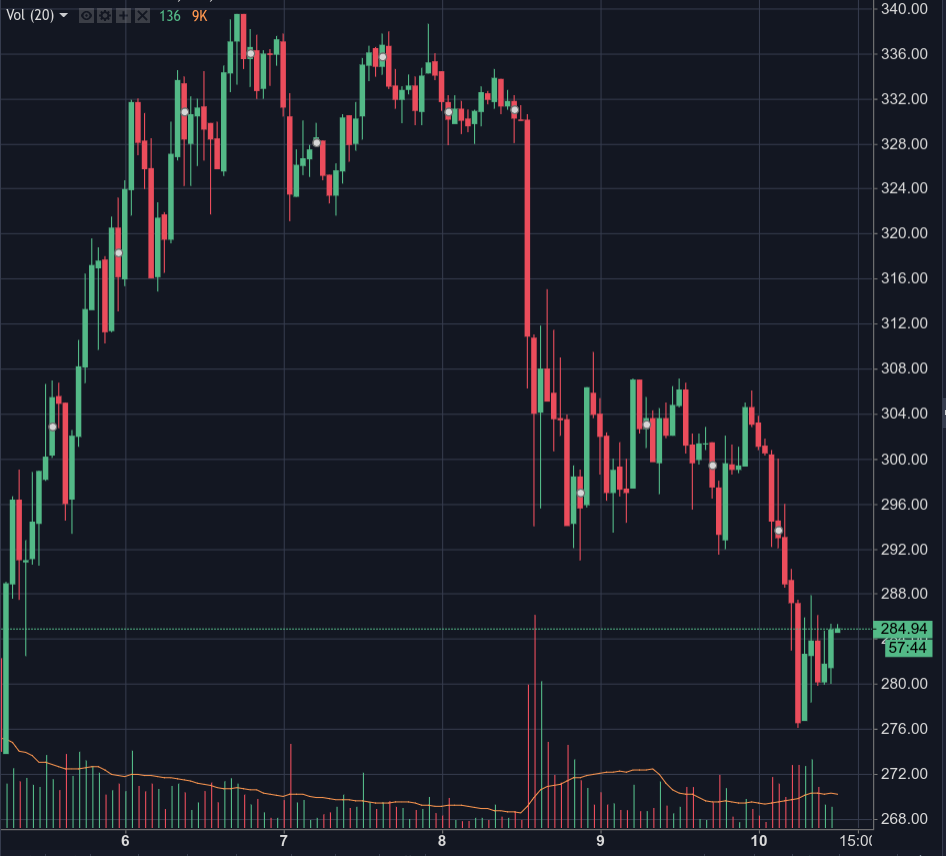 Other digital currencies share the above story, with nearly everything continuing in red. While global trading volumes have more than halved, down from nearly $10 billion to $4 billion.
Sentiment has seemingly turned bearish, especially in China, where investors are apparently panicking following the most heavy handed intervention in the world as far as this space is concerned.
ICOs have been banned and investors need to be refunded. That affects around 70 projects, as well as exchanges that list them, creating a mess within the country.
That news, however, was seemingly affecting only Chinese projects. But reports by the usually credible Caixin, seemingly further reinforced by China's official media – the People's Daily – that the country may go fully authoritarian and ban all crypto exchanges, has seemingly affected the entire space.
Clarification is now to be expected on Monday. It's not clear whether Chinese regulators will stand by their leaks. They have given themselves room to backtrack, or significantly limit their heavy handed approach.
Whether they will or otherwise remains to be seen. If they don't, this great ancient civilization will be honored with the title of the most authoritarian country on earth after North Korea as far as this space is concerned.