Daniel Roy, a 40 year old entrepreneur, is ditching quantitative eased pound for some of the newest and most innovative digital currencies on earth, bitcoin or eth.
His large period home, with four floors, three bedrooms, three bathrooms, three receptions and a large kitchen, is on sale for "just" 500 bitcoins, worth around $1.8 million.
It may sound cheap to old bitcoiners, but even one btc is now becoming a rarity, with the currency having recently reached a high of $5,000, to then "crash" to $3,000, before somewhat stabilizing at the current time of writing at around $3,500.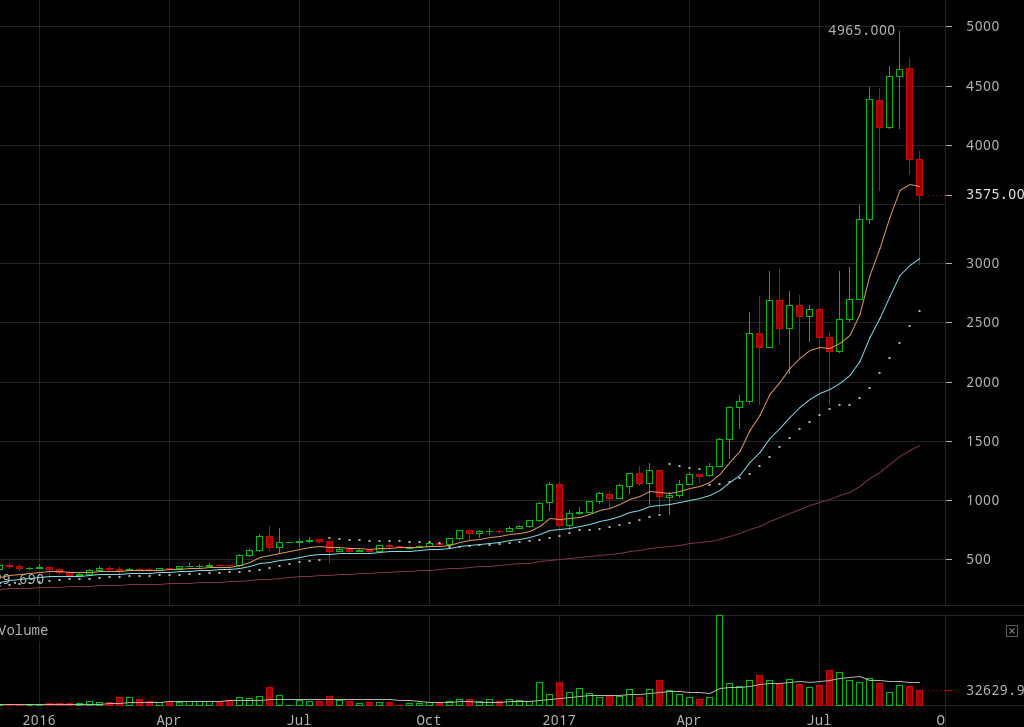 "The London property market is a bit slow at the moment and I am really interested in cryptocurrency so I thought it would be good to give someone the possibility of using Bitcoin to buy a wonderful home," Roy tells The Sun, Britain's biggest newspaper.
Britain's housing market is cooling down after Brexit, with prices falling, especially in central London, so accepting bitcoin and eth might give the property an edge.
But bitcoin's image seems to have also improved recently. Newsnight, UK's must see news show, led last night with bitcoin, a very first as far as we can recall.
Their tone appeared friendly. On Diamond's comments, for example, the presenter said you'd expect old bankers to say such things. While the news presenter called bitcoin an innovation.
It is a story repeated across much of the western world, as bitcoin comes out of the fringes and lays claim to Hayek. With conservative governments in USA, UK and Australia, it may also be the case the currency has never been in a stronger position.
The winds, therefore, may be changing, as that old question of what you can buy with bitcoin is now turned to what can you not buy with it.
An amazing achievement for the people's currency, forged under fire, made stronger each time they try to weaken it.