What a twist. The oldest bitcoin exchange has tweeted out a new domain where they apparently plan to continue their operations of bitcoin, eth, and other digital currencies trading.
In a series of tweets, and responding to accusations by the previous US administration Vinnik was BTC-e's operator, the Russia based exchange denies that Alexander Vinnik is its creator or owner. According to a rough translation, the exchange says:
"We want to report that on September 6, 2017, we learned from open sources about the officially launched accusations by the US government against our company and Alexander Vinnik. In this regard, the company BTC-e declares that since its inception it has been carrying out its activities within the requirements and norms of the legislation of those countries where it was registered. Citizen Alexander Vinnik is not its creator or owner."
The day after, the exchange announced they are to refund depositors. So stating:
"The return of 55% funds will be available until 23:59 (MSK) 14.09.2017 and their processing will last until 23:59 (MSK) 17.09.2017
We also warn you, that all changes that you will make in your account until 23:59 (MSK) 14.09.2017 (password change, e-mail, 2fa, white list of IPs), will be automatically transferred to a new platform."
We can't verify the above, except that it all appears to come from the official BTC-e twitter account which seemingly just announced a new trading platform a few minutes ago.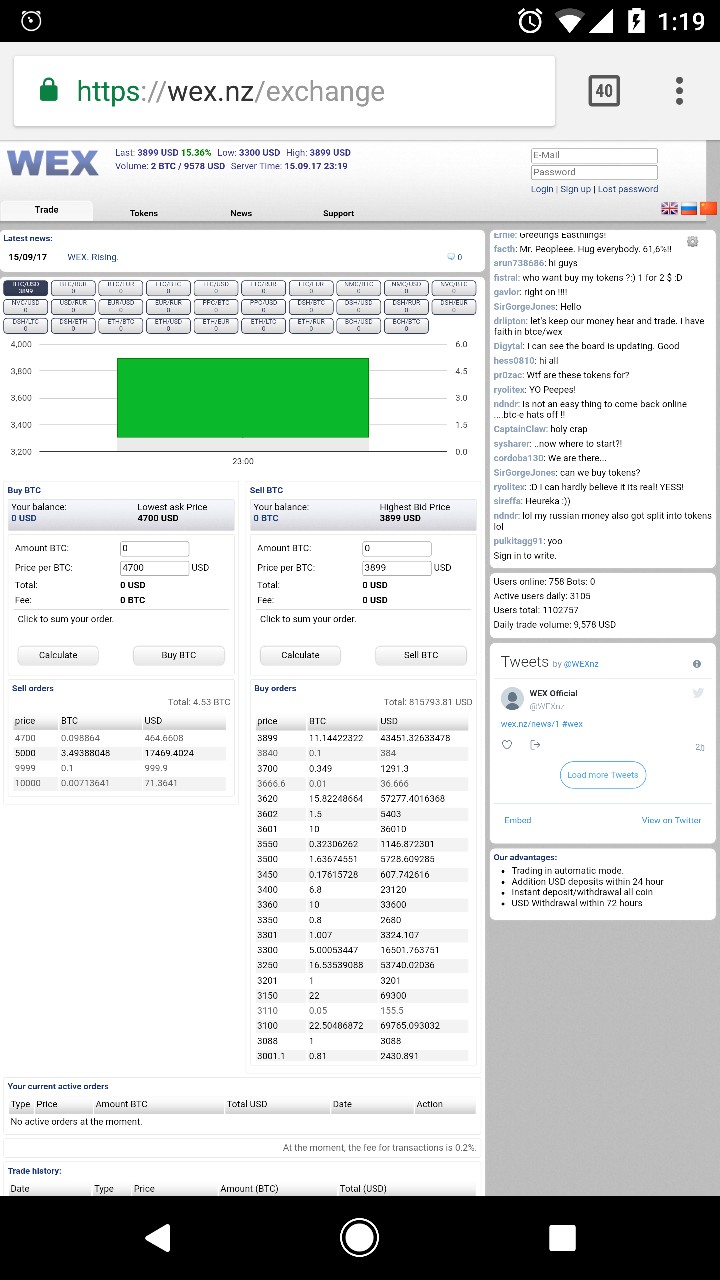 Users are reporting they were able to withdraw assets previously held at BTC-e, albeit at a discounted percentage.
We can't confirm such reports, but BTC-e appears to be making a comeback against all odds. The exchange is accused of facilitating the laundering of MT Gox's hacked coins. As well as ransomware.
Vinnik is accused by US authorities of laundering $4 billion since 2011, with Mark Kareples accusing him of being the MT Gox thief following the seizure of BTC-e's domain back in July.
However, US authorities suggest he isn't the thief, but just the launderer. Raising the question of who exactly stole 800,000 bitcoins, now worth so many billions.