China has taken the unprecedented step of burdening online administrators with liability for any comment or statement that chat participants make. Leading many to close down WeChat groups and head to Telegram, the South China Morning Post reports.
This is the latest action by the authoritarian government to shape the country into its best behavior ahead of a once in five years meeting of the party elite when five, out of seven, members of the Politburo Standing Committee (PSC) are to be replaced.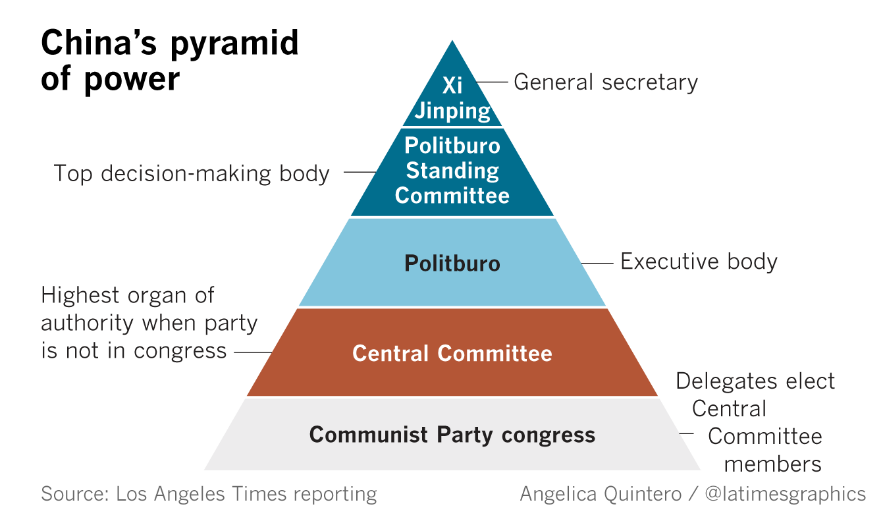 One contender, Sun Zhengcai, has been ousted, the Guardian reports. With speculation rising Xi Jinping, the current president of China, might want to stay on until very old age.
Some compare him to Putin, some go further and compare him to Chairman Mao himself. A shrewd politician that would make Machiavelli proud, one commentator says regarding Jinping.
Analysts suggest he has total control, centralizing power in his hands, but it's unclear whether that is true, with the recent crackdown and banning on everything from soft cheese to internal combustion engines showing some nervous weakness.
Intellectuals are leaving the country, in the process taking with them their skills and knowledge. While a Chinese billionaire has been seeking asylum in US.
Guo Wengui, who has been posting and tweeting corruption allegations against high level officials of the Communist Party "feared that China could soon file criminal charges against him that were politically motivated and request American authorities to cancel his visa," reuters reports.
Meanwhile, the Chinese military has been going through a reshuffle. Tensions are rising between China and US regarding North Korea with US stating military options are on the table while the Chinese Ambassador stated US should stop making threats.
Some wonder how North Korea, with a GDP of mere $6 billion, pocket change for most nations, can possibly afford such nuclear weapons and missiles while needing to feed as well as provide schools and hospitals for its 25 million inhabitants. Suggesting all of this may be some proxy war of words regarding the real prize, trade relations between USA and China.
It's a complex game of chess and it remains unclear whether Trump, the chess-master, who his supporters say plays at 20 dimensions, can navigate it well. With one thing missing out of the picture, China's trade war against western internet companies.
Engaged has some in-depth analysis on the matter, accusing China of barring foreign internet giants to benefit its own, while at the same time it accuses western governments of completely ignoring this protectionist dimension.
All of the above is context for China's recent measures against crypto-exchanges in the past few days. It is part of an extensive nationwide financial crackdown to keep Yuan within the country so as to avoid any economic disruption ahead of the elite power meeting on October 18th.
In that regard, the extension of OKCoin and Huobi until the end of October may suggest the measures are temporary and more to do with internal politics than any sound judgment ahead of some nervous days for the country's elites when the future of their nation and perhaps the world is to be decided.