Bitcoin is $600 cheaper in China than in the rest of the world according to current data. With one BTC in China's main exchanges standing at around $3,000, as opposed to the current market price of some $3,650.
However, OKCoin and Huobi, two of China's biggest exchanges, continue to handle some significant volumes for bitcoin, standing at second and third position.
But their combined trading volumes of around $172 million stand near the same level as Btifinex's volumes, currently bitcoin's biggest exchange, of $170 million.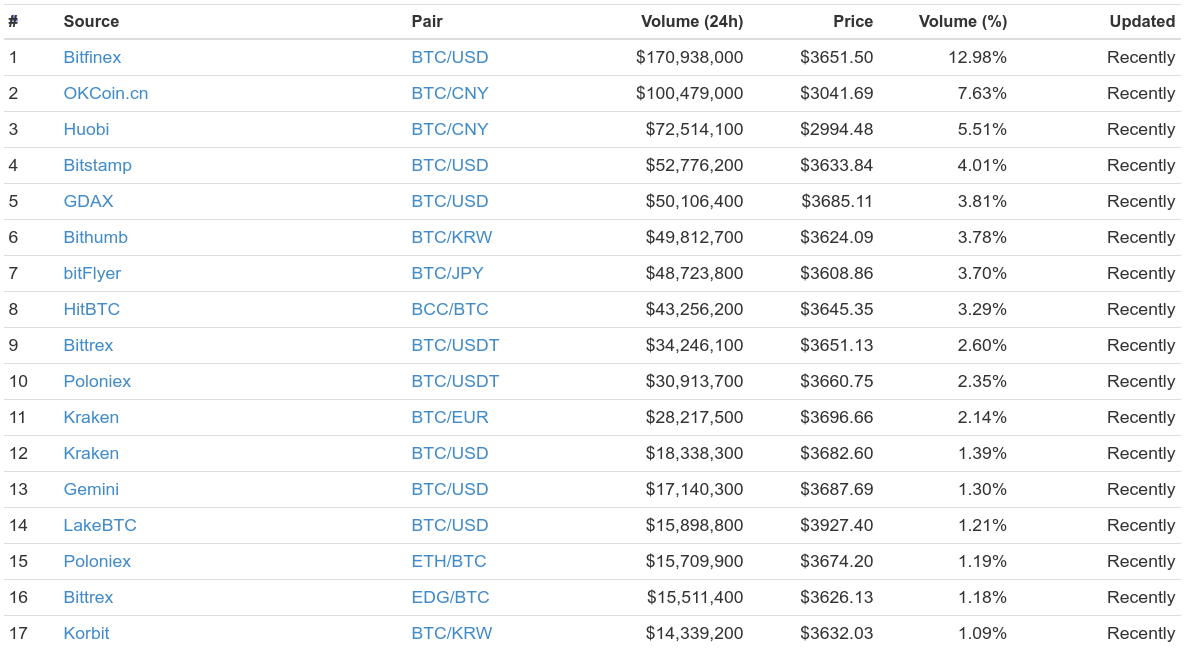 This significant price difference, the highest it has ever been, suggests China's bitcoin market is decoupling from the rest of the world after they moved in to close down crypto-exchanges.
With the story for ethereum very similar, so trading $50 lower in China than in the rest of the world, suggesting very limited, if any, arbitrage is being undertaken.
But Chinese exchanges are far lower down the list for ethereum, with the biggest, OKCoin, standing way down at 9th position, handling only around $14 million, a fraction of Bithumb's $64 million.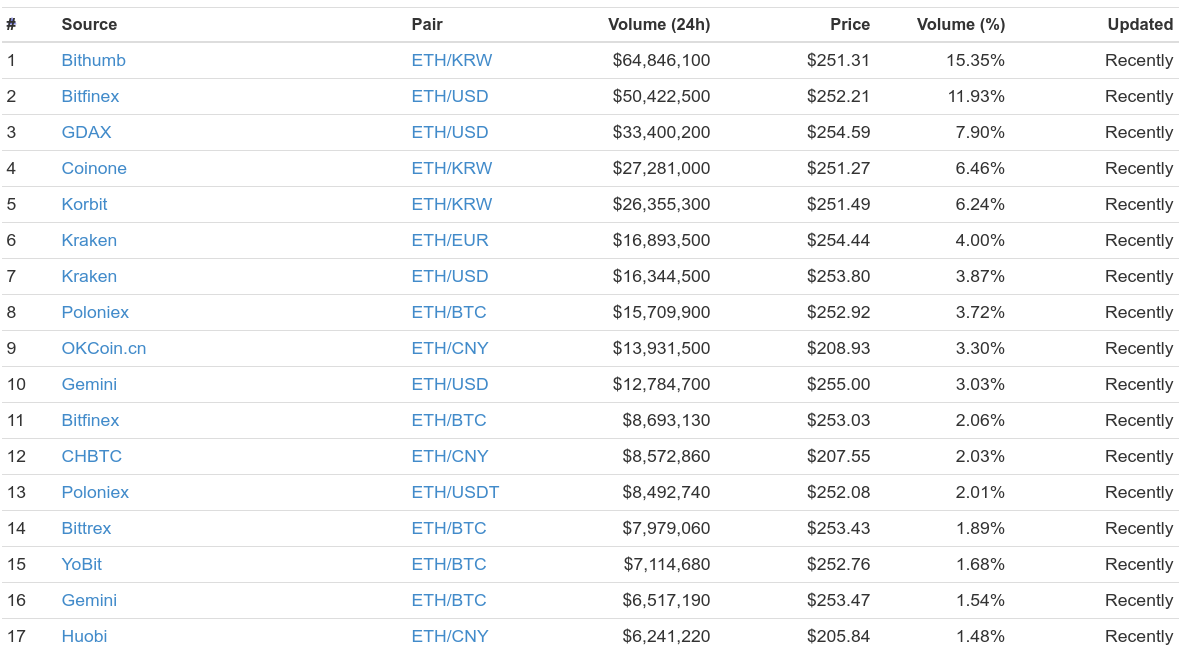 However, trading volumes have fallen across the board. Standing at just $3 billion, down from the near $10 billion reached just a few days ago.

This considerable fall in trading volumes might be due to the sell-off we saw in the past few days following the China news torrent. Clearly suggesting that some investors have left the market.
But trading volumes are usually low during weekends too, which might also be a contributing factor. Therefore we may have to wait and see how it develops in the next few days.
For now, the situation seems to have calmed somewhat with some sideways movement at a global market cap of just above $120 billion as the market appears to consolidate before deciding its medium term direction.