Bitcoin rose more than 10% today, up some $1,000 from its recent low of $3,000 to currently trade at around $4,000, not far off from its all-time high of $5,000.
Trading volumes have also picked up somewhat, standing at around $1.6 billion for btc, but not for some Chinese exchanges.
BTCC's BTC/CNY, for example, is as good as off the chart, with the exchange ranking below 50th position, handling just $6 million in the past 24 hours. While Japan's Bitflyer has taken third position, overtaking Huobi, as China seemingly slides.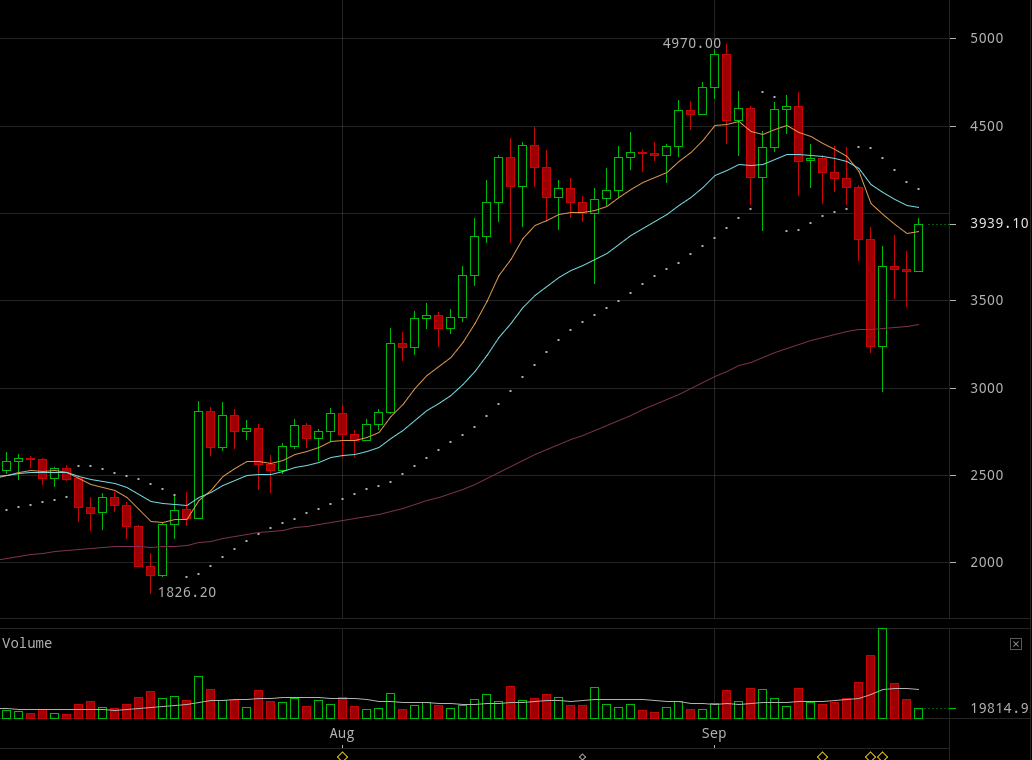 For ethereum, China is almost no where to be seen with OKCoin, the biggest exchange, at 8th position, Huobi at 15th position, while BTCC is not shown at all.
ETH rose nearly 20% today, up almost $100 from its recent low of $200 to currently trade at $288 at the time of writing, while its trading volumes near $1 billion.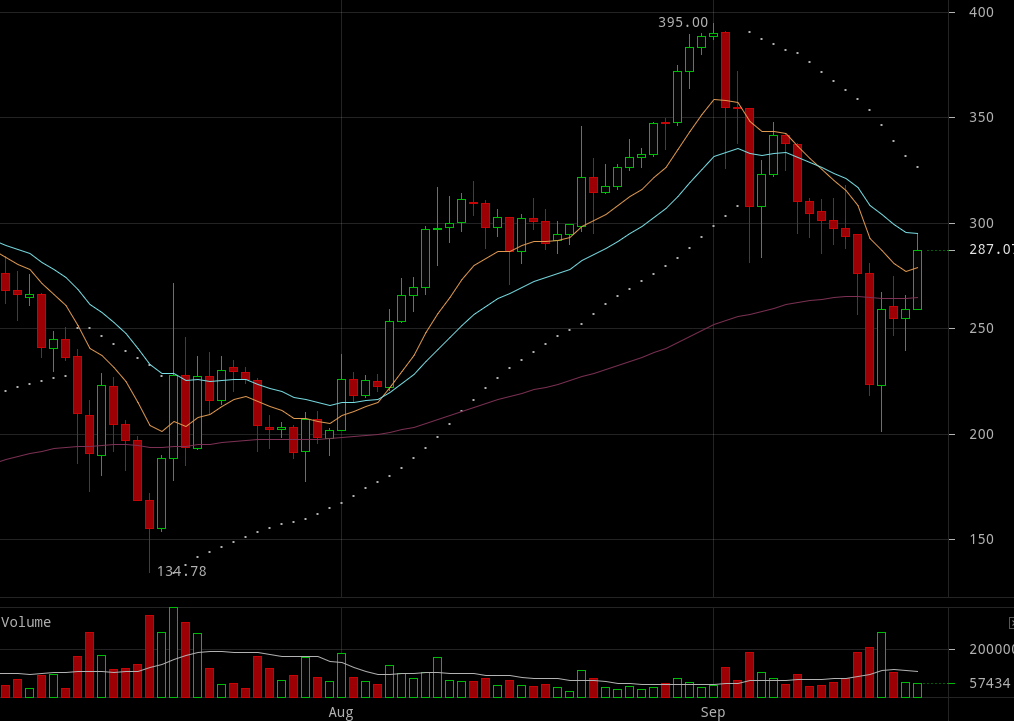 The story repeats with other digital currencies as almost everything turns green, with some up 20% or more, while global trading volumes rise above $4 billion.
Notably, an ethereum based token, OmiseGo, has overtaken ethereum's copycat, ETC, with OMG rising to top 10, a first for any token as far as we are aware.
While ETC has slided to 12th position and seems to be somewhat struggling to keep an above $1 billion market cap as the picture expands.
The global digital currencies market appears to have so quickly moved on from China's draconian ban of ICOs and crypto-exchanges, with the country seemingly now being left behind as considerable premiums have developed, with BTC trading at a $600 discount there.
After a significant fall, digital currencies are now unperturbedly moving up. Something that must hurt for PBoC and perhaps Dimon, seeing the millennial generation so easily ignore them and thus defiantly continues to rise.
The young ones can't be blamed. Most of the English speaking world is now ruled by conservatives, the party of Hayek. The regulatory situation, therefore, might significantly improve in the coming months and years as this space moves towards the global stage.