Canada's Autorite des marches financiers (AMF), the financial regulator for the Quebec region, has extended their regulatory sandbox to ICOs, in a world first.
They have considerably lowered regulatory requirements for Impak, a platform that aims to invest in socially responsible enterprises after a currently ongoing token sale of Impak Coins.
Their acceptance into the sandbox means the platform won't be required to provide an investors prospectus, and won't need to be registered as a securities dealer.
François Le Bel, Impact's Head of Business Development at impak Finance, who further had the responsibility of handling the negotiations with the AMF, told trustnodes:
"Most regulators around the world are feeling a bit of pressure to adapt because of the popularity of Fintechs and ICOs. The AMF decided to take a progressive stance and accept to take on a project which presented a challenge from a regulatory perspective."
The idea of sandbox came from London's FCA, generally seen as the world's most accommodating regulator as far as Fintech and blockchain technology is concerned.
To encourage innovation, FCA stated they as regulators had to innovate too, coming up with a proposal to lower regulatory requirements as long as projects worked in close collaboration with FCA and under their oversight.
The approach has been lauded and copied by other regulators, including Canada's Quebec. Le Bel stated:
"Impak and the AMF came at this from two very different perspectives. We are the finch startup composed of entrepreneurs, ready to take on challenges with a "can-do" attitude. On the other side, you have the AMF, a regulator, not used to being as nimble as a startup and with the obligation of protecting the public.
They managed to turn around and provide us with a decision in 3 months, which is lightning fast for a regulator. Considering they had to be careful because they were in fact creating precedents in securities regulations, they managed to go outside their usual ways and adapt to the reality of the businesses they aim to  support."
The approach echoes FCA's announcement of a beautiful partnership stated last year. Instead of applying old laws to new inventions, or simply laying down judgments as other jurisdictions have done, FCA announced its aim to work in close collaboration with entrepreneurs and projects to facilitate innovation while maintaining their responsibilities to protect the public.
FCA, however, has not announced any extension of their sandbox to ICOs. It's not clear whether any has applied, but as far as ICOs are concerned, AMF may now take their title of the most forward looking regulator in the world.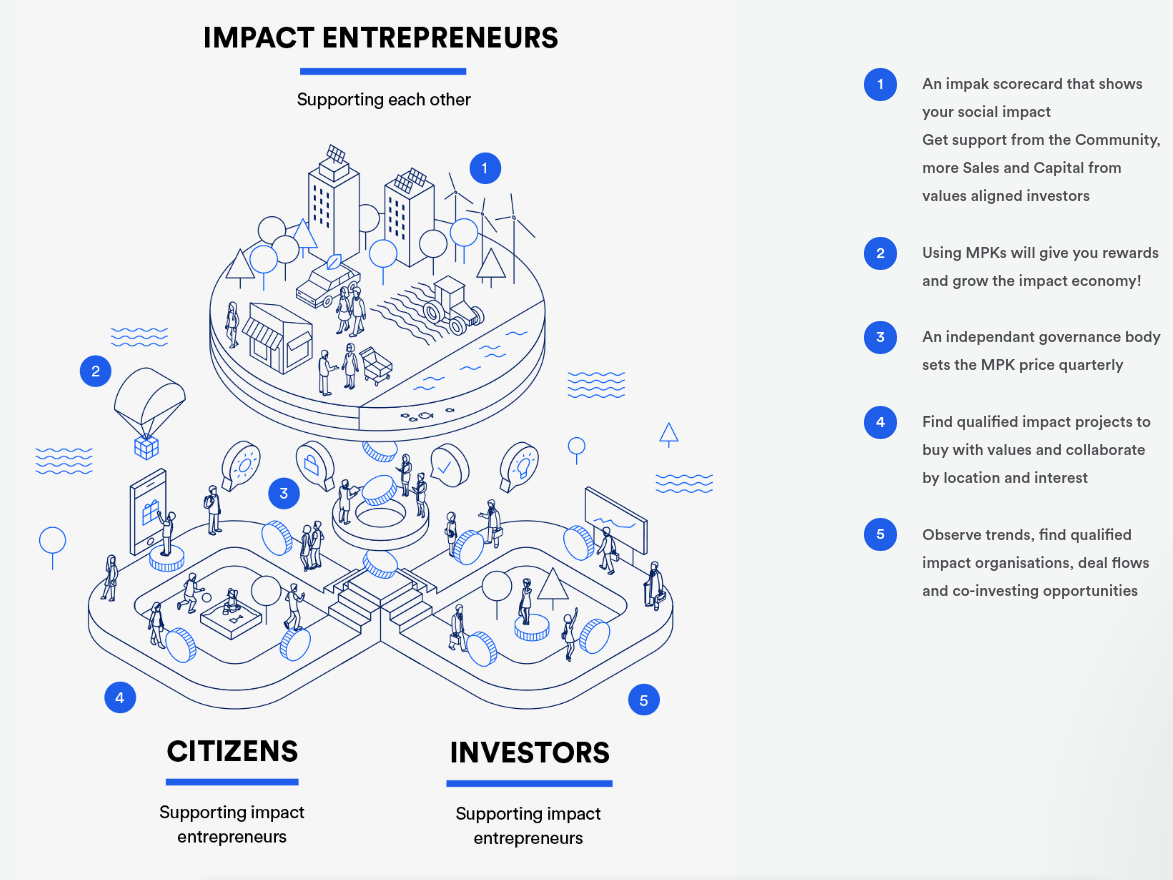 Le Bel describes Impak as "a virtual place for impact economy players, akin to a social network, where professional investors, businesses and ordinary people will have the opportunity to discover each other and transact with each other. The impak Coin will be one of the currencies in circulation as well as a tool to reward economic activity within the impact space."
"Eventually, our plan is to put a Schedule 1 Bank at the centre of the ecosystem," Le Bel continued. "But such an endeavour does not happen overnight. In the meantime, we created an entity called impak Capital, which will launch a Direct Lending Fund targeting impact businesses and will also act as an investment bank to help impact businesses raise capital."
They hope to raise $1.5 million in an ICO that is to end today with a focus on encouragin socially responsible enterprises. Le Bel says:
"Our main mission is to grow the impact economy. Everything is done with that objective in mind. We do this because we believe that economic growth should not be done at the expense of people and the environment. It should rather be done with people's well being in mind."
In this case, it is also being done in a fully regulated manner, potentially showing how the right balance can be struck between innovation and other public policy matters in the free world.