In just over one week, the mighty giants of OKCoin and Huobi have been reduced to a rounding error after the Chinese Communist Party unleashed a total crackdown of crypto exchanges.
The executives of OKCoin and Huobi, both based in Beijing, have been ordered to not leave the city or the country, while Chinese citizens have apparently already made their decision on whether to buy or sell bitcoin, so turning once flourishing businesses into near ghost-towns.
OKCoin, which once used to rule the bitcoin world, by itself handling some 40% of all global trading, has fallen to 11th position, down another 2% or so in trading volumes since yesterday, now handling just 1.96% of all global trading volumes.
The story is no different for Huobi, a fierce competitor of OKCoin, which by itself used to handle another 40% of global trading volumes. They have now fallen down to 15th position, handling just 1.69%.
Both have been ordered to close by the 30th of October following the opening of an investigation by the Chinese government in January this year when Yuan was under considerable pressure from global traders.
While BTCC, the country's third biggest exchange and once the world's third biggest exchange too, is as good as off the map completely as far as the CNY trading pair is concerned, handling just 0.26% of global trading volumes, translating to $3.6 million.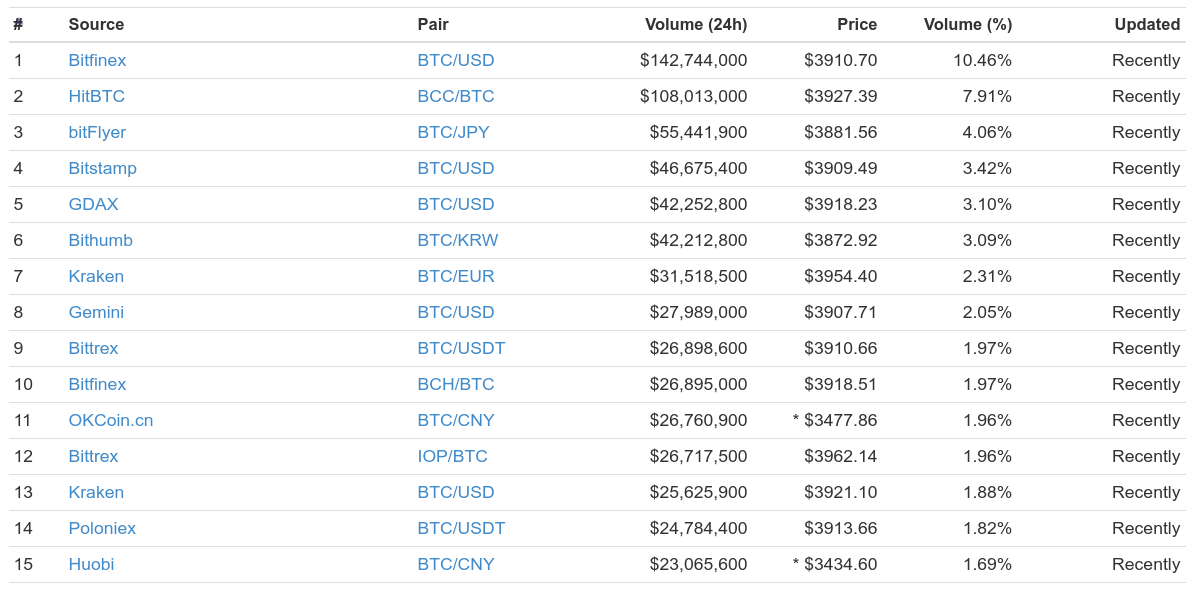 The exchange announced they are to close by the 30th of September, telling trustnodes:
"BTCChina will completely shut down its exchange businesses on September 30th. BTCChina made the decision to shut down its exchanges after considering this announcement by Chinese regulators.
BTCC is a separate company from BTCChina. BTCC Pool, BTCC USD Exchange, BTCC DAX, BTCC Mobi, & BTCC Mint are not affected by this change."
That was on the 17th of September. Whether that remains the position of the secretive Chinese government, which unexpectedly moved to close exchanges without a hint, or whether they will expand their crackdown, is unclear at this stage.
Global prices were initially affected, with bitcoin falling from $5,000 to $3,000, but it has now recovered to $4,000 even as Chinese trading volumes fall to insignificance.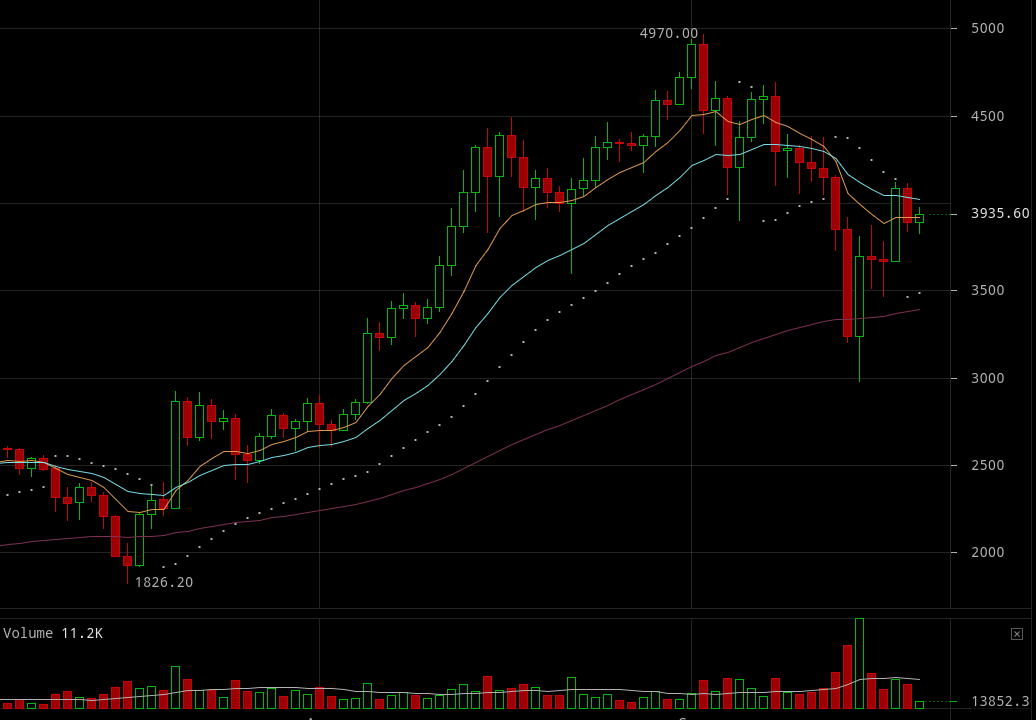 The rest of the world, therefore, is seemingly moving on, but the once booming bitcoin and blockchain industry in China, which employs thousands and turned many into millionaires, is facing its most challenging period yet, as a once friendly government turns totalitarian towards this space. Marking the end of an era for the country.