China, which once handled 95% of bitcoin's trading volumes, has now fallen to insignificance, with its biggest exchange, OKCoin, falling to 15th position, handling just 1%, while Huobi is at 19th position, with less than 1% of global trading volumes.
Both exchanges are to close by the 31st of October under orders from China's Communist Party which has taken strict measures to enforce capital controls ahead of the party elite's meeting of the five year congress when 5 of the country's top leaders, out of 7, are to be replaced.
While BTCC, China's third biggest crypto exchange, is now handling just 0.24% of global bitcoin trading volumes, with the exchange to cease operations on the 30th of September.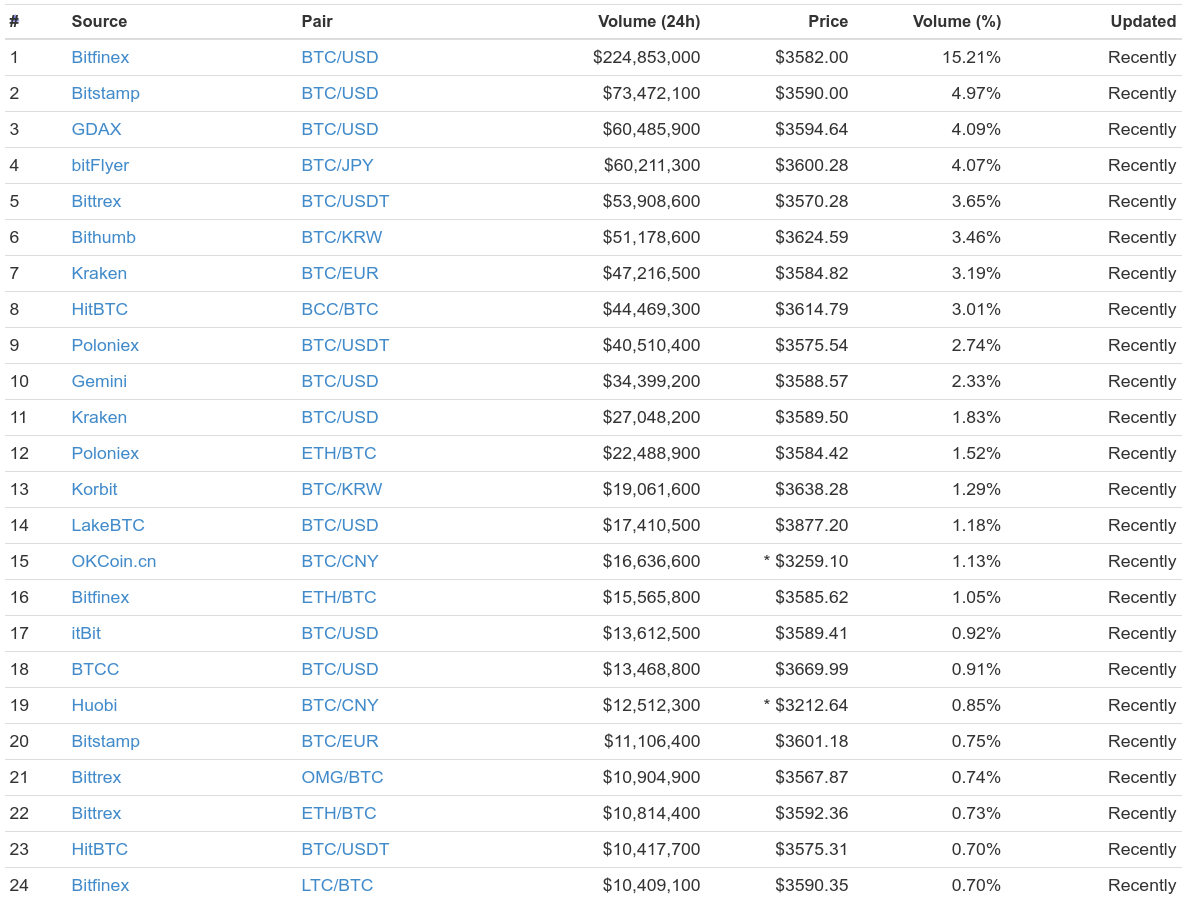 The dollar pair has now risen to prominence, with Bitstamp suddenly handling significant volumes, taking second position.
While a new entrant, Japan, stands 4th, with South Korea not far behind. China, on the other hand, keeps sliding daily around 1%-2%, with their trading volumes now falling off the map.
Bitcoin's price, however, has also been falling. Down $500 in the past few days, after crashing from $5,000 to $3,000 earlier this month, before somewhat recovering.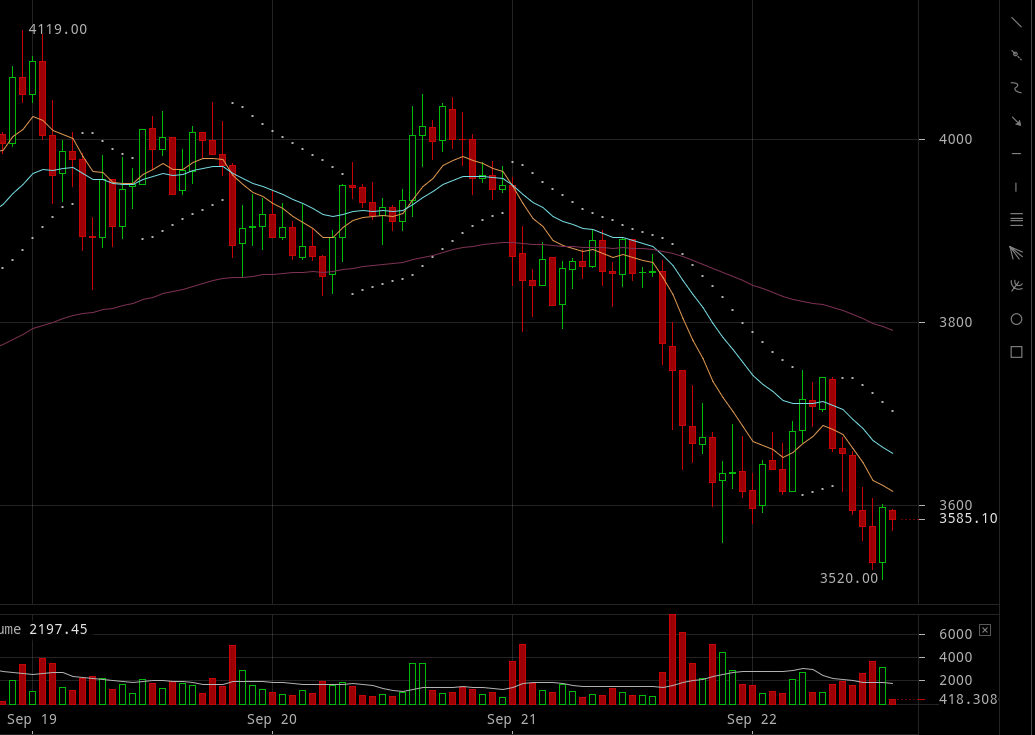 It's unclear whether the price fall is predominantly due to China exiting the market, with bitcoin's global trading volumes rising somewhat since yesterday to around $1.5 billion.
Not least because China still hosts the vast majority of miners, with some 80% of bitcoins produced in the country, creating a $2 billion yearly industry.
Considering the uncertainty, they may be hedging, placing a downwards pressure, but with such very low volumes in the country, the extent of their effect on global prices is unclear.
But what may be becoming clear is that China is exiting the picture, with their neighbors, such as Japan and South Korea, seemingly quickly moving in to replace them, as a once forward looking nation closes its doors.