Francis Fabri, Permanent Secretary to Malta's Education Ministry, and a blockchain startup called Learning Machine that specializes in securing records through blockchain technology, have signed a Memorandum of Understanding today to issue academic certificates through the blockchain.
This is the first know instance in the world of government issued official records through blockchain technology, with Malta's government stating:
"Blockchain gives us the opportunity to ensure that every Maltese citizen take ownership of their educational credentials."
First such certificates are to be issued this year, with three Maltese education institutions taking part: the Malta College for Art, Science and Technology (MCAST), the Institute for Tourism Studies (ITS) and the National Commission for Further and Higher Education (NCFHE).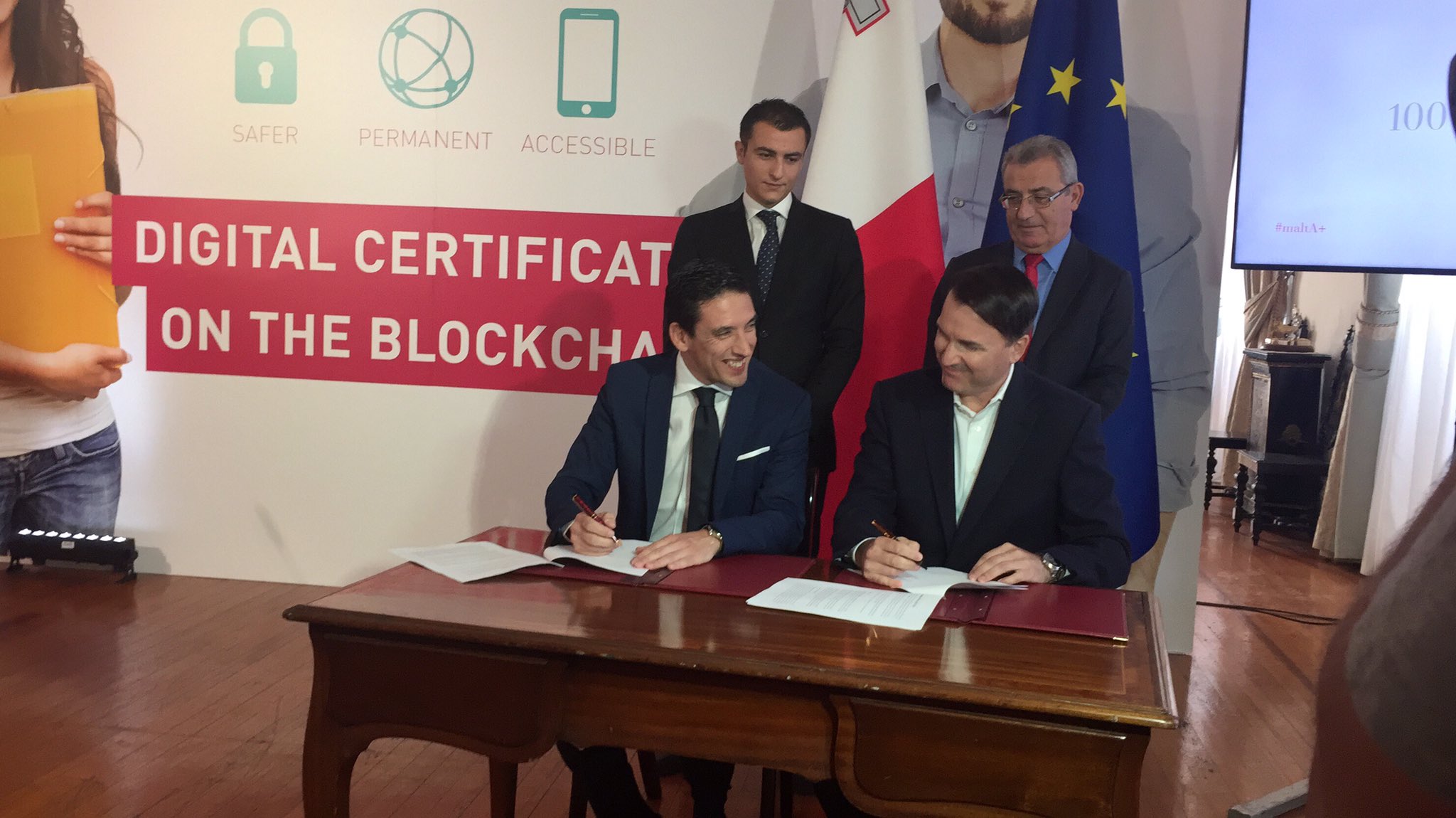 Alex Grech, a consultant at the Education Ministry said that "this is a new step we are taking and the eyes of not only the EU, but the world are on us."
The blockchain, first invented to power digital currencies such as bitcoin or ethereum, has found wide ranging applications in industry and in record keeping.
The technology could make fraud more difficult as all data is verified by a number of servers. With coordination made easier through automating certain aspects, thus reducing duplicate work.
Grech says it could help in situations of data loses too. "Think of Syrian universities and 5 million displaced Syrian who need to prove their credentials, this system does away with all of that," he says.
To what extent it does do so is unclear at this stage as it would depend on its design, especially regarding the authentication of inputs, towards which blockchain tech can't help much.
Once data is verified and entered in the system, however, modifying them becomes extremely difficult as all nodes would need to be hacked. Thus ensuring its authenticity and veracity.
If this project is successful, it will probably be expanded to other government issued records, with Land Registries of particular interest as it could free a considerable amount of liquidity in property markets.