After a very difficult week for the entire digital currency space some green shoots of recovery are seemingly showing today for the two biggest digital currencies and much of the rest.
Bitcoin rose more than 6%. Up from around $3,600 to above $3,800 as China's trading volumes fall to insignificance with global volumes falling somewhat too for bitcoin, down to around $1 billion in the past 24 hours.
However, interest in the currency, as shown by google searches, has increased to an all-time high worldwide with some bitcoiners feeling bullish. For example, Michael Sonnenshein, sales director at Grayscaleinvest, says:
"Just met with 20 Swiss bankers, from one firm, all of their clients are asking about crypto. Oh, and no one in the room owned any yet."
We can't verify any of that, nor can we verify whether that is or isn't part of a normal day for a sales person at GrayScale, but another bitcoiner, George Kikvadze from Bitfury, says:
"Just finished the meeting with one of worlds' most renown financiers. 2018 is shaping up to be even bigger year for Bitcoin. Much Bigger."
We'd expect a miner, who is in the business of selling bitcoin, to say that, but price has been rising and sentiment appears to have turned somewhat.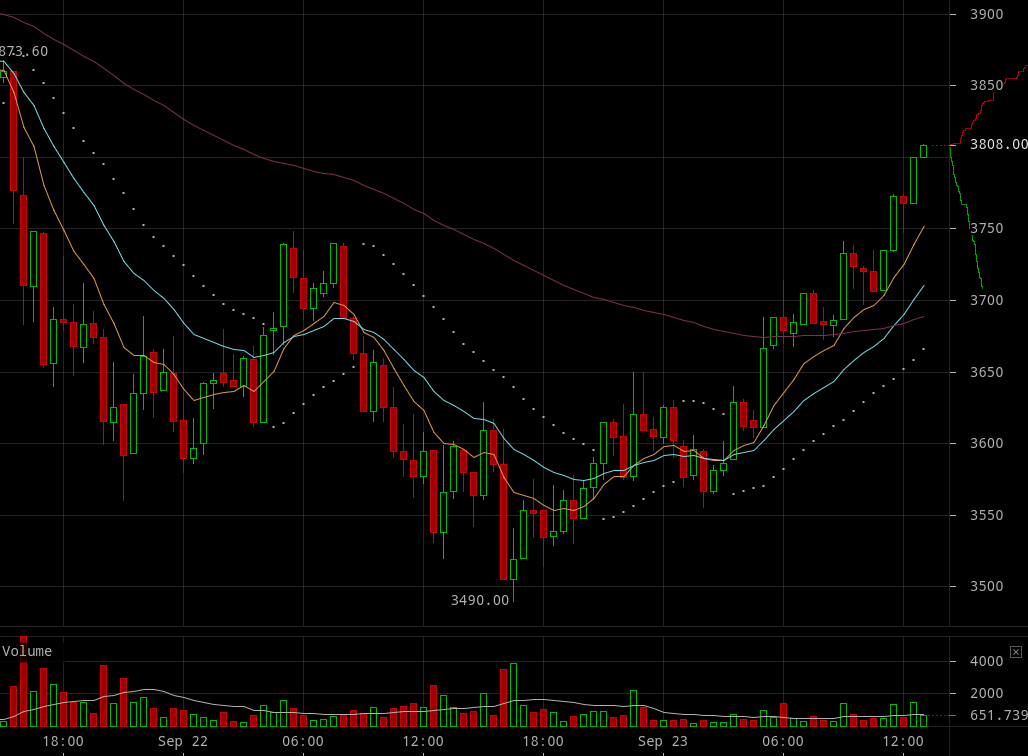 Ethereum has been rising even faster. Up from around $250 to a current price of $286 at the time of writing. While its trading volumes remain unchanged since yesterday even as the currency rises 10%.
They are expecting one of the biggest upgrade in more than a year, the Byzantium Metropolis Hardfork, which has now a set date, October 17th, just over three weeks from now.
Issuance and block times are to reduce at that point by nearly 50%. So in effect increasing the network's capacity, and by extension its utility, in combination with some privacy increases and efficiency gains.
With Ethereum's price so rising, but whether it's because of Metropolis or general sentiment is somewhat unclear at this stage.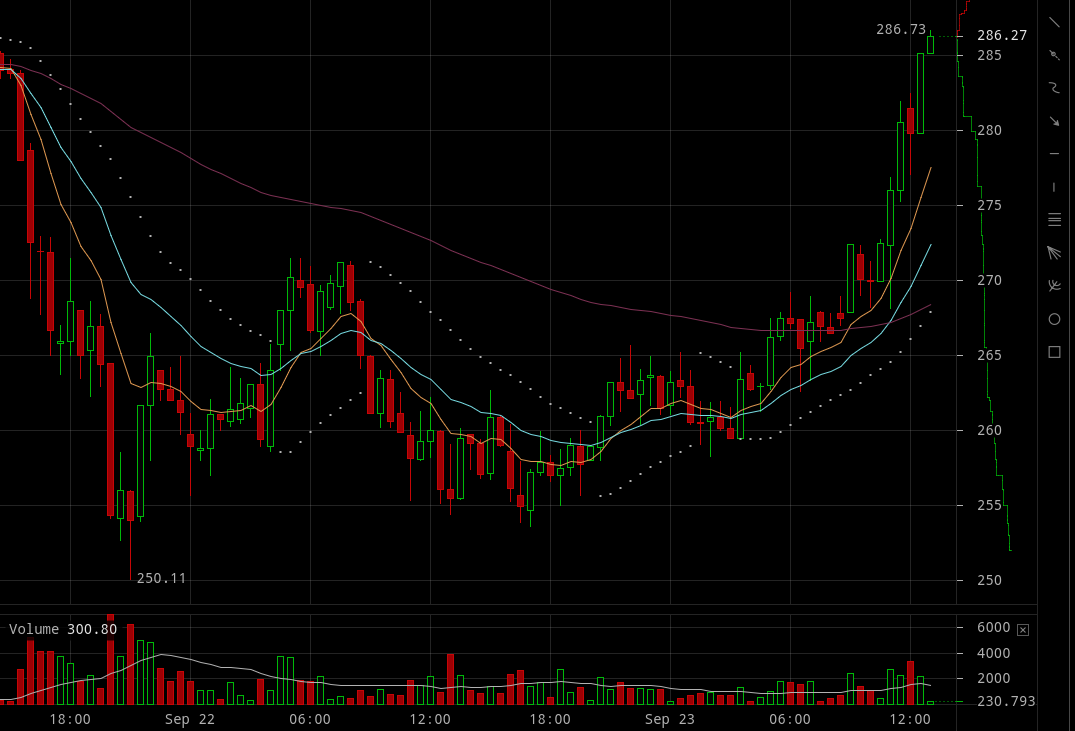 Ethereum has risen the most out of the top currencies, but everything else is up too. Even China's NEO. That's up almost 20%. OmiseGo up 15%. While IOTA has risen some 14%.
There were some vulnerability vectors announced for IOTA with some saying the currency is centralized as it has just one main coordinator that decides validity. But it is keeping 8th position today with a market cap of $1.5 billion.
The combined global market cap now stands at just above $130 billion with trading volumes of around $3 billion as the entire space turns green.
Whether it is for just this Saturday weekend or the start of a new direction remains unclear, but it appears that just as the summer equinox arrives we may also be seeing a new start of sorts.