Ethereum is up around $10 today, slightly rising from $280 to around $290 with the currency seemingly eyeing that $300 if bears let bulls get away with it.
But trading volumes are somewhat static at near half a billion which might now be the new normal as China exits the picture and takes its own trading volumes with it.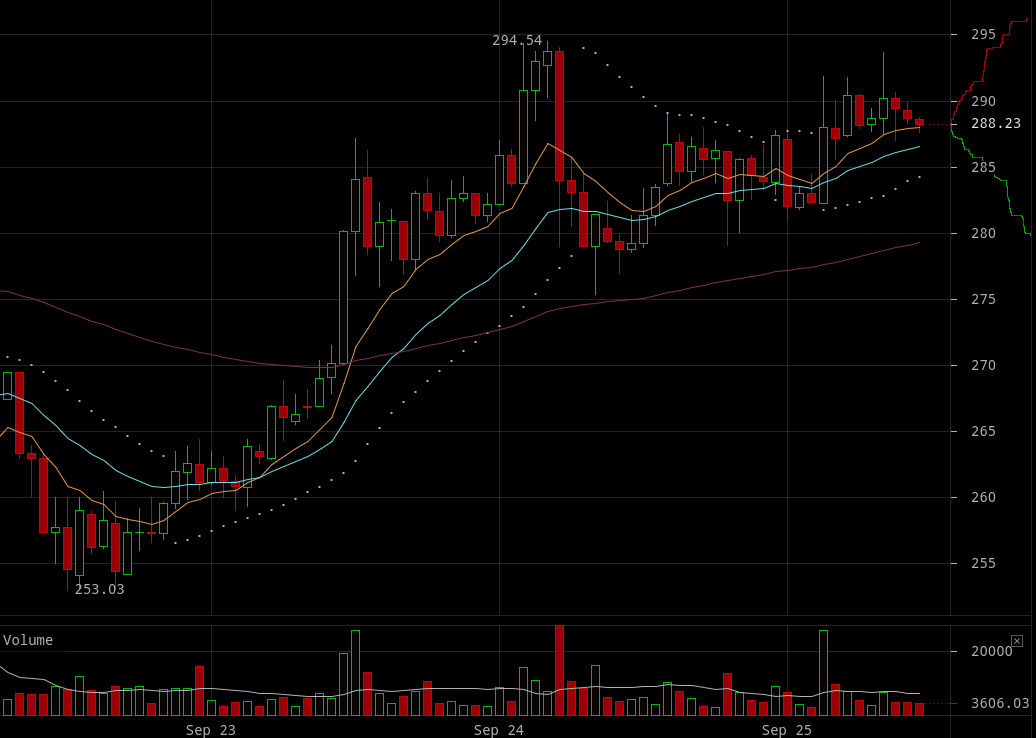 The currency has been on a bullish run since its recent bottom of $200, retracing any losses at the beginning of the month following the interventions of China's Communist Party.
But there also appears to be some sideways action, with the currency seemingly rising somewhat slowly in recent days. Repeating in a way its rise during August of $10 a day and not a penny more.
Although, of course, you never know with these things and we have to say it can go up, down, sideways or all three within an hour.
But we can be sure that whatever ethereum does, GDAX will somehow remind us they are still quite unable to functionally run, with the exchange stating:
"[status] Investigating: All markets are in cancel only mode while we are investigating API issues."
We won't speculate on it, but we hear usually you can trade on the exchange, although there might be a flash crash here and there when excitement builds.
While on one of its main competitors, Kraken, you'd be lucky if buttons respond in good times. In exciting times, you'd be lucky if your buy or sell goes through after 5 or 500 attempts.
We'll miss these times when we get those fast professional exchanges that actually manage to perform their one job of allowing trading, hopefully, before we become grandpas.
On that point, bitcoin is with turtle speed seemingly moving towards $4,000, but appears to be meeting some resistance at $3,800, while it's volumes have fallen below $1 billion today.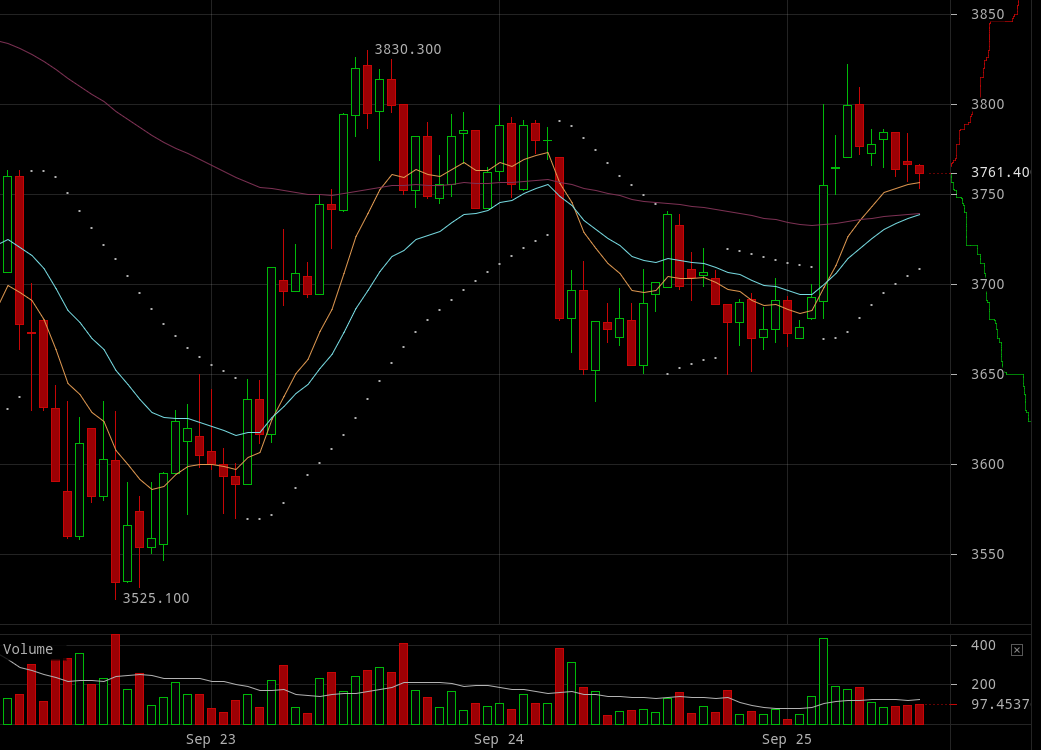 The above chart looks interesting. Some apparently see an eagle in it, but what others may be seeing is a cup and handle. Not least because it is the easiest shape to read and, if you look hard enough, you can sort of see it everywhere.
So, we won't be reading tea leafs, leaving us with fundamentals. Well, wolfs surrounded this space at the beginning of the month, sensing weakness. At that point we wondered whether that was good, because in our view this space has never been stronger.
With the waters now calmed, and the FUD hurricane out of the way, it might perhaps be too early to say that this space not only came out stronger, but has upgraded to a new level.
For the first time a former congressman gave a speech at a bitcoin conference. What he said is interesting in itself, but what he symbolizes is far more interesting.
This space has now become so big politicians see an opportunity to court a voting constituency. More widely, with billions invested, this space may now have an effect on national economies. While global politics, whether we like it or not, have now made their way to digital currencies.
The world, in our view, is intrigued by what we are doing and they are wondering whether we are right. The answer won't be received before next year when the first scalability upgrades potentially kicking in for the two biggest digital currencies.
Lighting, Plasma, Raiden, PoS, Sharding and all the rest. Once they're live, this space might be ready for prime time. Until then, we might buckle up and enjoy this very flat world. A flatness which most probably won't last.