One of the oldest bitcoin exchange, which enjoys a space of almost no competition for direct peer to peer online or physical bitcoin trading, is in the process of returning Bitcoin Cash to their customers. But instead of Bitcoin Cash, they will actually receive bitcoins. The company says:
"Instead of providing support for Bcash, we have decide to compensate customers who held Bitcoin on their Localbitcoins account at the time of the air-drop on August 1st.
The Bcash that Localbitcoins held has been sold and credited to customers at it's corresponding value. We did this by converting all Bcash to Bitcoins, and sharing all of the converted Bitcoins between the users who held a Bitcoin balance on their accounts at the time of the creation of Bcash. Open trades that had any balance at the time were also taken into consideration, based on who received the Bitcoin after the trade was completed or closed.
The processing fee for this conversion is 0.0002 BTC per account this means that sums smaller than 0.0002 BTC will not be compensated."
They refer to Bitcoin Cash as Bcash and they refer to the new, but yet the oldest, digital currency as an "air-drop." Suggesting the Finland based exchange is biased. But their CEO, Nikolaus Kangas, expresses no position on the blocksize matter as far as we can see from his twitter.
Which appears peculiar considering what seems to be a very strongly biased statement by Localbitcoin, a peer-to-peer facilitating platform that in a now deleted post stated they would support UASF BIP148 withdrawals if that chain survived.
Their statement justifies the action seemingly based on technicalities, which might have been given an ear if they had been slightly more neutral in their language. They say:
"We believe supporting Bcash would create confusion and complicated situations e.g. due to the possibilty of sending Bitcoins to Bcash addresses, which would result in extra hassle and possibly loss of funds for our customers."
Bitcoin Cash supporters are of course unhappy about their currency being sold at around 0.11 BTC per BCH. That translates to $435, lower than the current price and quite a bit lower than the price Bitcoin Cash has reached at many points. Some, in fact, may argue they sold at a recent bottom if that does in fact turn out to be the case.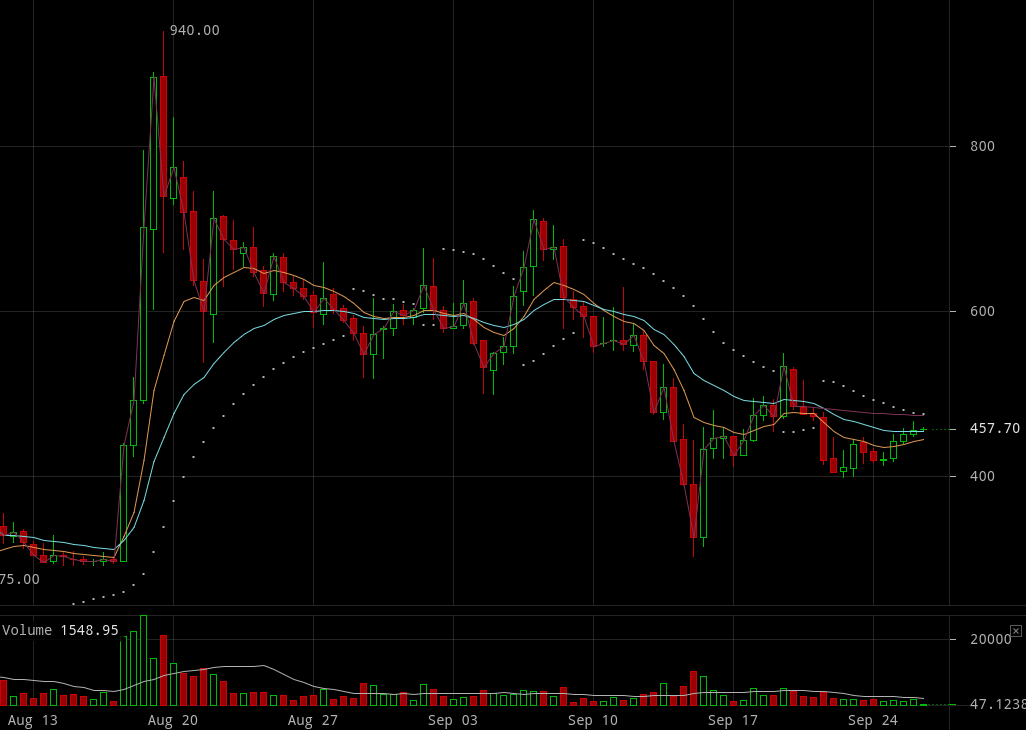 Or did they sell at a recent bottom? That's a question many might be wondering, across any divide, because regardless of politics they may have been given far less than due if in fact they sold at the top.
There may also be further legal questions. Was this an embezzlement of customer's funds, for example? Was there any appropriation of property? Might they one day decide to sell all the bitcoins and give them back to their customers in fiat? And so on.
We did ask them when exactly did they sell the Bitcoin Cash and when did they buy the bitcoins, but have received no response at the time of writing. Not that a simple response would be sufficient. So enjoying blockchain technology, they can link to the exact address that moved the funds.
The answers to these questions are relevant beyond any ideology because none is involved here in our view, not reasonably so to any extent. Because the only thing that is involved here is money, and that crosses any political divide.