Bitcoin has returned to $4,100 at the time of writing, just days after the FUD tsunami from China and old bankers, with the currency rising by around $200 today from $3,900.
Trading volumes have also risen slightly to $1.3 billion. While China's top exchange, OKCoin, is now off the map, down to 21st position with just 1% of global trading volumes during the past 24 hours.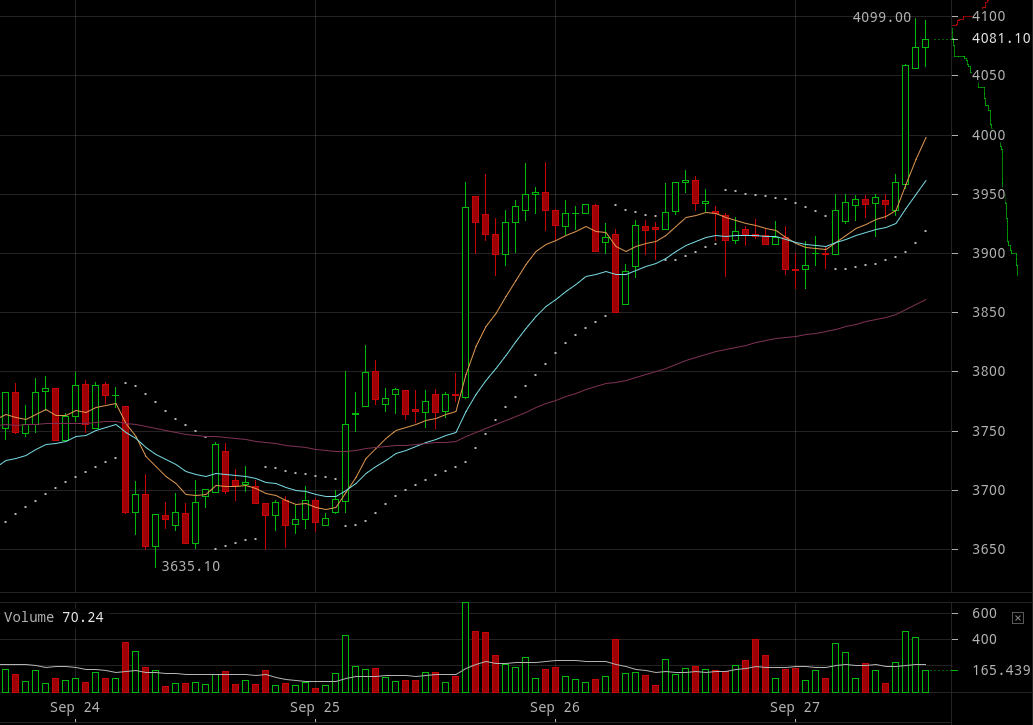 The currency has now retraced more than 50% of the September losses from its all time high of $5,000, with China's draconian measures to shut down exchanges seemingly having only a temporary effect.
That may be because other jurisdictions might have taken advantage of the China vacuum, with South Korean giants launching crypto exchanges, while a wider blockchain race in Asia heats up.
The currency has further enjoyed quite a bit of positive news, including the launch of a bitcoin ATM by an established bank, with adoption seemingly increasing.
While ethereum has been rising too, but a bit more slowly, with the currency somewhat sidewaying due to considerable resistance near $300.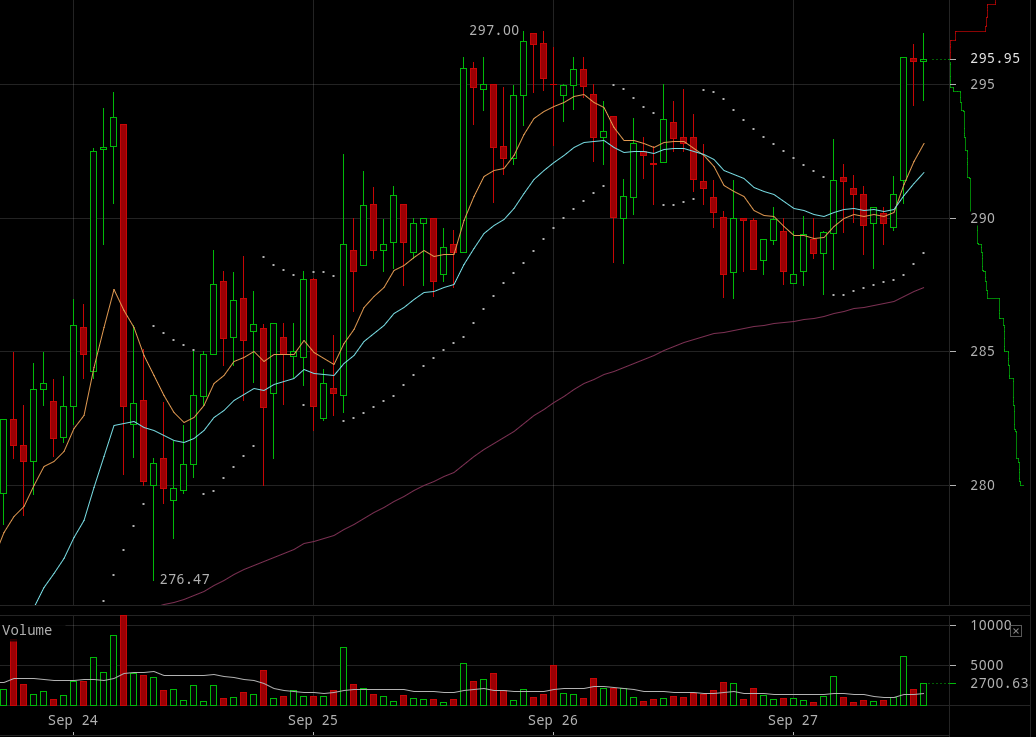 Its trading volumes have also fallen slightly, below half a billion, as bitcoin took most of the attention during the China and old bankers saga.
During that time, eth news developments have been a bit more quite as the currency finalizes its upgrade to Metropolis, which will increase privacy while reducing issuance and inflation slightly.
Thereafter, they look ahead at Devcon3, when developers present in November the progress so far and the plan for future developments, while bitcoin engages in the final showdown regarding the blocksize near the same time.
Elsewhere, the picture is a bit mixed, with most digital currencies rising, but some are slightly in red. In particular, IOTA, which is taking quite a bit of flack with an ethereum developer calling them "bad actors."
Global volumes have increased slightly to $3 billion, while the combined market cap now stands at $140 billion. Not too far off from its all time high.