Japan's Financial Services Agency announced today the approval of 11 exchanges to operate as regulated entities, including bitFlyer, Japan's largest crypto exchange and one of the world's biggest bitcoin exchange.
"The implementation of this new legal framework cements Japan's position as the epicenter for Bitcoin, and bitFlyer's role as the leading licensed exchange, " said bitFlyer CEO Yuzo Kano.
Japan has stood out for being the first country in the world to declare digital currencies as legal tender back in April this year, with popularity there considerably increasing.
While this latest move suggests the country is taking a very different direction from its neighbors, in effect embracing digital currencies and by extension blockchain technology.
"Japan has been exploding with demand for both Bitcoin trading as well as virtual currency services," Kano said before adding:
"The FSA's approval for bitFlyer to operate as a Registered Virtual Currency Exchange, and the agency's openness and forward thinking regulation could not come at a better time for the Blockchain space."
Bitflyer has grown considerably recently, rising to second place in trading volumes during the past 24 hours, overtaking the Korean Won, indicating some considerable demand for digital currencies in Japan.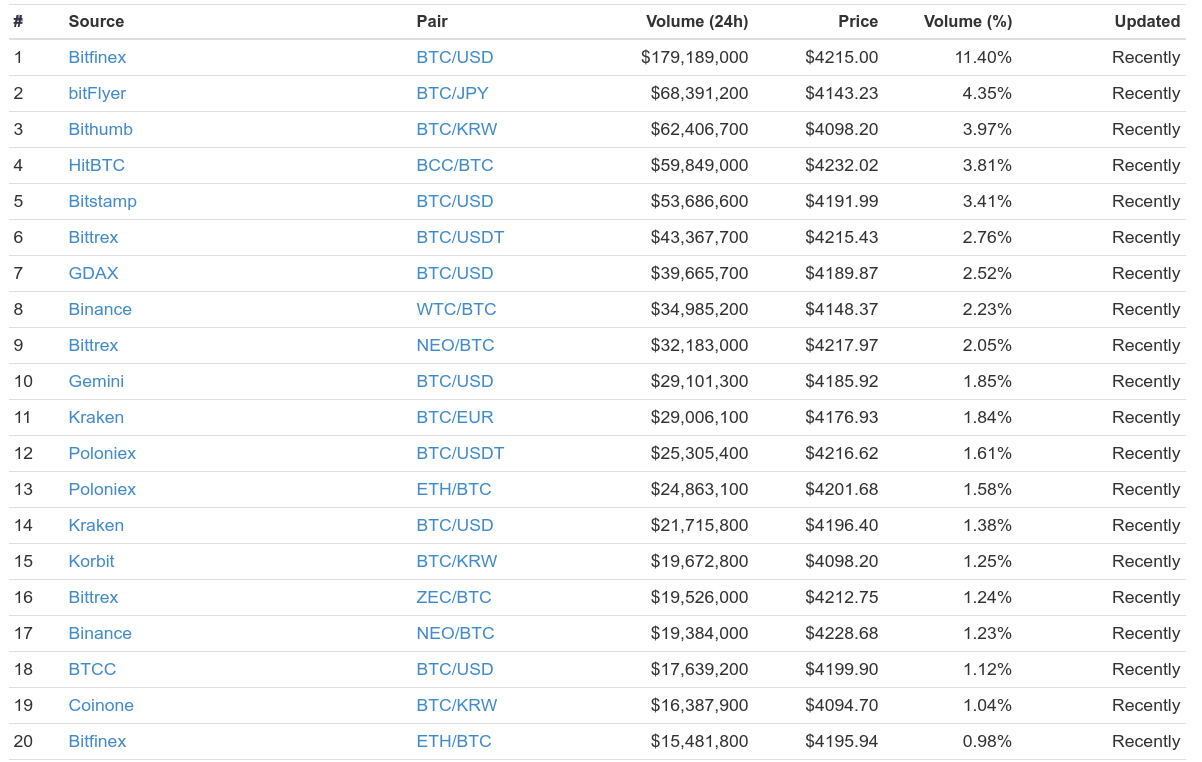 Bitflyer has seemingly replaced OKCoin, China's biggest exchange and once the world's biggest bitcoin exchange. Not least because following the crackdown by China's Communist Party, OKCoin's trading volumes have fallen off the map, not making it even to the top 20.
While Japan's interest in digital currencies continues to rise, with the space so finding friendly regulators in the country, allowing many Japanese businesses to accept bitcoin payments.
Bitflyer says in a statement that Japan may become "the new biggest market for virtual currency," so competing with South Korea for the title.
But South Korea's politicians have not yet shown much foresight, while South Korea's citizens and businesses have fallen in love with digital currencies.
Meanwhile in Japan it appears both regulators and citizens as well as businesses are operating on the same page and are seemingly embracing digital currencies.