Roger Ver, one of the earliest and most vocal advocate of the bitcoin currency, who is believed to hold or at some point held 200,000 btc, was seen around Tokoyo promoting Bitcoin Cash and buying lunch with the newest, yet the oldest, digital currency.
The restaurant, which from its pictures serves some delicious food, is apparently the second to accept Bitcoin Cash in Tokyo, with the first being another sushi restaurant that a bitcoin casher says "used to accept BTC but now accepts BCC exclusively."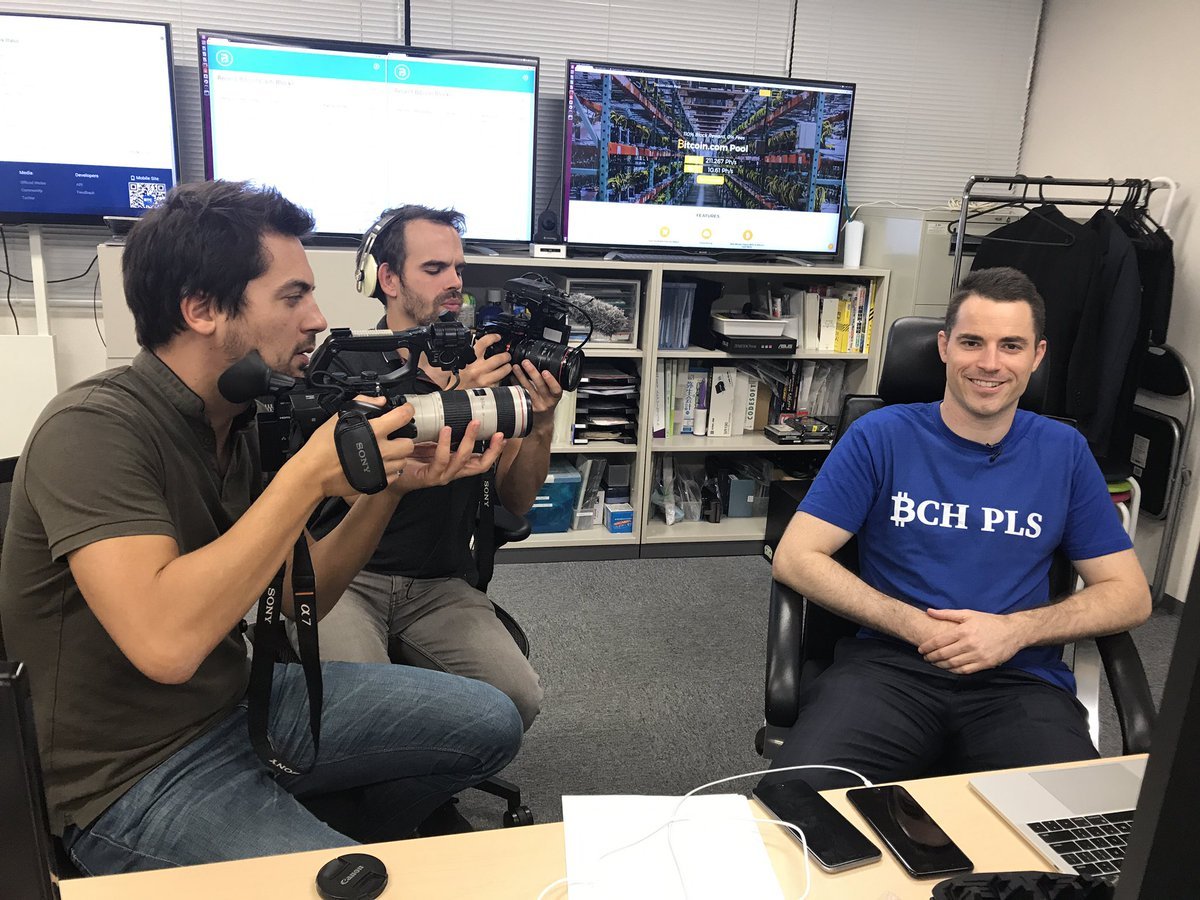 It appears Bitcoin Cash supporters have adopted the ticker their "opponents" gave them in an attempt to cause confusion, with Roger Ver taking it further and embracing their "insults" to turn it into a joke of sorts.
BCH PLS is of course a play on… well just add an "it" somewhere in BCH. With the loud advocate seemingly embracing the currency and promoting it widely by using his "trick."
He asks if you have a bitcoin… cash wallet. Once downloaded, he sends you some bits, expecting you to be impressed that something happened.
Perhaps temporarily he can do the same trick with bitcoin at this point, but its network is usually heavily congested, requiring high fees of $7 or more, while taking at time days for one confirmation. Therefore it may well be the case he just infrastructurally can't regardless of whether he wants to or not.
Moreover, a number of Bitcoin Core developers have stated that bitcoin is not for buying delicious lunch, recommending Visa for such services. So it appears Roger Ver is listening to them, but instead of Visa he is choosing Bitcoin Cash, which its proponents say is for buying lunch and for holding and for buying houses, and for coffee, and for remittance, and as gold, for small transactions and big transactions, for commerce or for keeping it under your mattress.
It appears its supporters are now changing their focus towards promoting adoption of Bitcoin Cash rather than trying to change bitcoin with its main forum yesterday considerably focused on the Crypto is Currency day in a somewhat cheerful atmosphere, while bitcoin's main forum was campaigning against 2x in a reverse form of sorts.
Bitcoin Cash, however, remains far less used and far less known than bitcoin, but that may change if bitcoin continues to fail in increasing capacity.