It appears neither China nor old bankers could stand in the way of the oldest digital currency, which rose by almost $200 yesterday. Up from $4,300 to $4,482 before falling slightly at the time of writing after meeting some resistance at near $4,500.
Its trading volumes have also risen slightly to nearly $1.5 billion, currently handling around half of global trading volumes for the first time in quite a long time.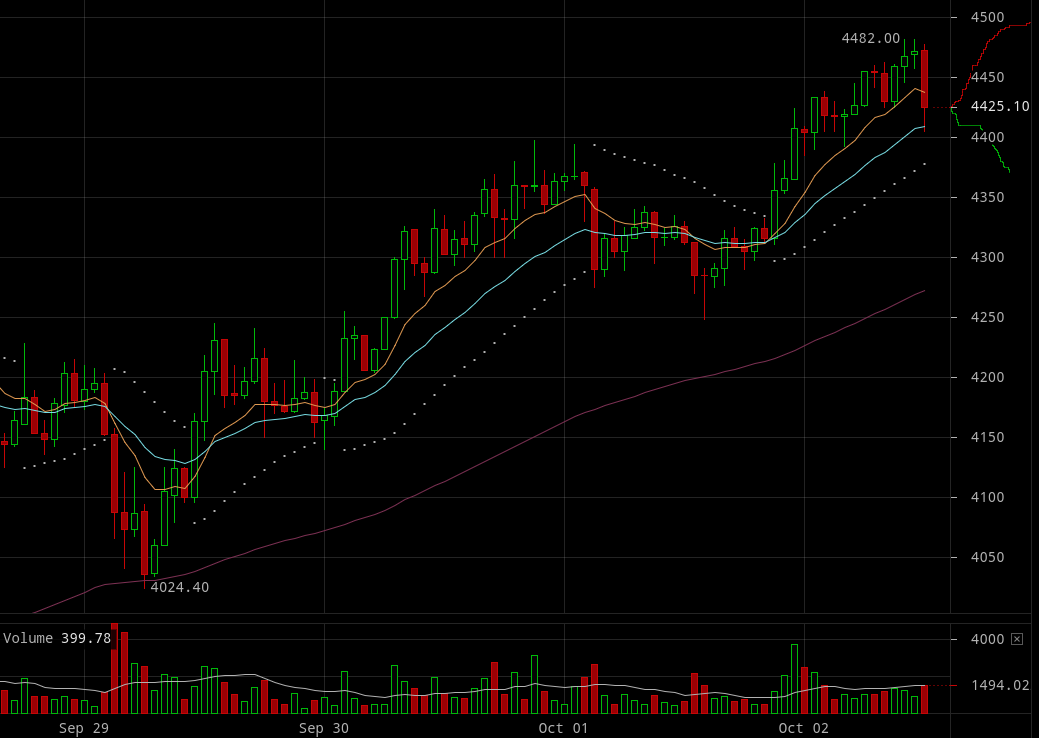 There are many reasons for its rise, but one of the main reason for today might be the sudden launch of a new blockchain which has instantly gained a half a billion market cap.
Cardano (ADA), apparently developed by Charles Hoskinson from IOHK, has gained $87 million in trading volumes during the past 24 hours from just one pair, ADA/BTC, propelling that pair to second position for bitcoin markets.
Why this should positively affect bitcoin's price is not very clear, but the positive relation is an observable phenomena as a bitcoin price rise tends to coincide with a crypto pair suddenly rising to top three, suggesting some sort of relationship.
The most obvious one is of course that since the only way to get ADA is through BTC, demand for BTC might increase, but once it is sold for ADA you'd think it would go back to where it was, canceling each others out.
Something which would be the case if humans were bots, but since they are sometimes lazy, sometimes unsure, sometimes forgetful, and sometimes hopeful, they may buy more than they convert.
ADA however is most probably only a small part of bitcoin's rise. The bigger picture has had a lot of development regarding digital currencies generally and bitcoin specifically which appears to have turned sentiment since red September.
But ethereum isn't really seeing much sentiment turning, with the currency somewhat stuck at $300. Moving in a fairly straight line for now almost a week.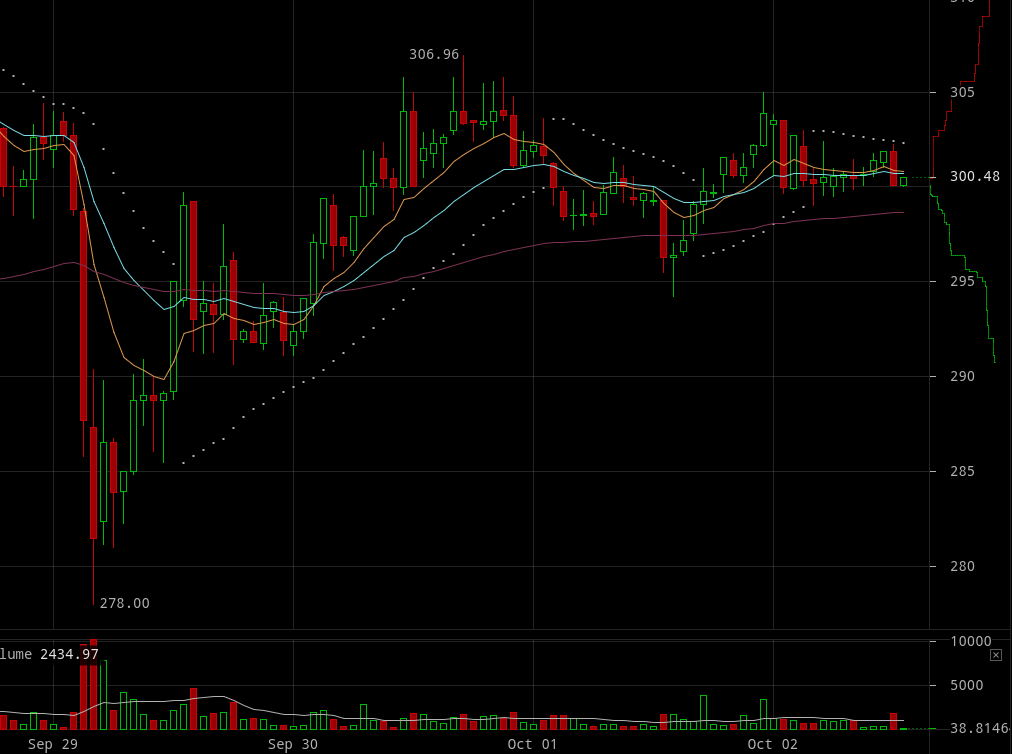 It's trading volumes are just $330 million, a mere 10% of its all-time high, as eth bulls and bears seemingly leave the stage to take a break.
They call these sort of situations the calm we should enjoy before the probably inevitable storm, but which way the wind will blow is very unclear at this stage, hence why it seems most are on the sidelines, waiting for some clarity.
September has undoubtedly been the bitcoin month, both for good and for bad, news wise. But whether it will keep prominence this October, or whether another currency will rise to take the show, remains to be seen.