The biggest and oldest bitcoin payments provider has experienced a 328% year-over-year increase in bitcoin payments by dollar volumes, BitPay said in a statement.
The company revealed their merchants are "receiving $110M+ in bitcoin payments per month," with BitPay now "on pace to process over $1B annually in bitcoin payment acceptance and payouts."
Some big merchants, like NewEgg, have doubled their bitcoin volumes this year, the company says, with many merchants handling $1 million a month in bitcoin payments.
Most of the bitcoin payments are in North America, with Europe not far behind, but BitPay says they have entered into a partnership with AsiaPay, which allows some of its big customers, like Nike, Tesla, and Under Armour, to easily accept bitcoin payments.
Real Estate has seen a boost this year, with BitPay processing "several 6 and 7-figure real estate purchases," while the company seemingly targets large payments and especially business to business payments. BitPay says:
"These payments from suppliers, resellers, franchisees, affiliates, and subsidiaries happen behind the scenes and gain few headlines, but they make up a significant portion of global payments.
They also represent an underserved market for financial technology. Companies still rely on outdated bank wire transfer systems involving multiple intermediaries, high fees, and inconvenient manual paperwork processing."
That's often the case because of the arcane and very complex legacy international payment systems which are made through numerous intermediaries as the company shows in a simplified illustration:

All of those intermediaries require their own fees in the process as well as creating time delays which is an added fee in itself due to opportunity costs.
With bitcoin, as processed through Bitpay, the above is simplified to buyer, BitPay, seller. While the fee is a fixed 1%, rather than 2%-3% or far higher, with the difference very notable when volumes reach six or seven figures.
As such, bitcoin has become a key tool in international payments, the company says. Simplifying the process considerably while reducing fees in general.
This is the first time nearly $1 billion in bitcoin payments is being processed by BitPay, with this specific market rising considerably as bitcoin's popularity continues to increase.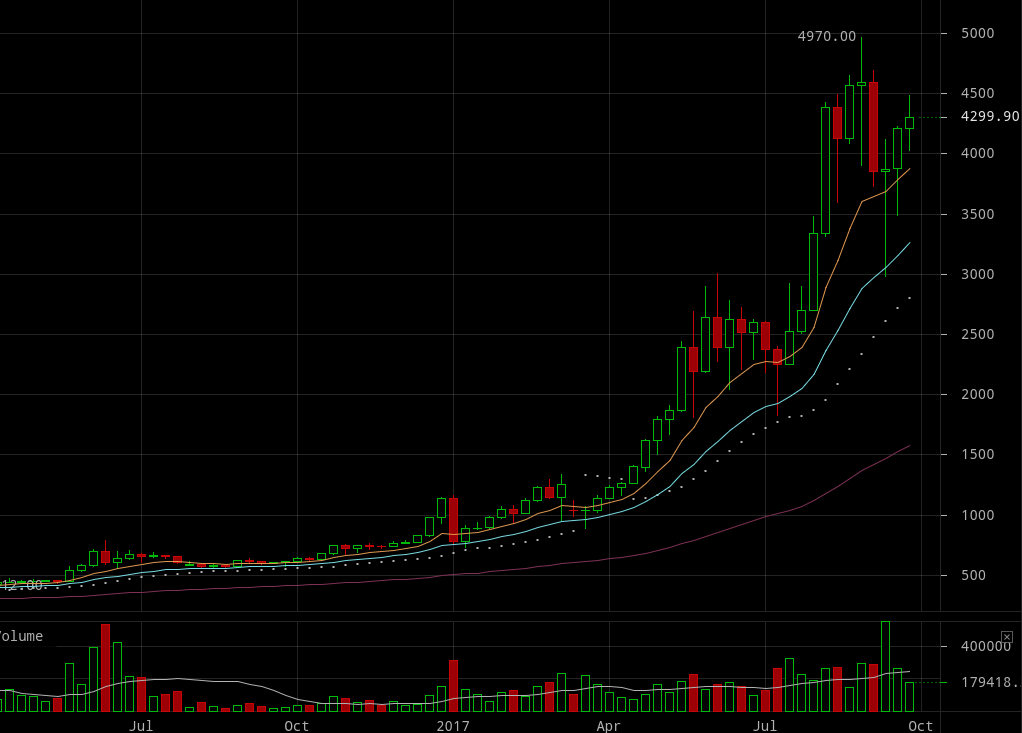 It also suggest the currency has some actual utility and is being used at a considerable level, thus providing a floor to its value and allowing it to operate beyond mere speculation.
Moreover, this significant demand appears to clearly illustrate that bitcoin's usefulness in currency payments for legal commerce is considerable.