Ripple's price rose by some 12% today, up from $0.20 to nearly $0.23, with the sudden jump seemingly being due to another announcement of an announcement.
In reply to a question on whether an announcement can be expected during the Swell Ripple Conference, Brad Garlinghouse, CEO of Ripple, said:
"Ha. You think I'm gonna let the cat out of the bag today?
Suffice it to say, yes – but Monica has me under strict embargo. We'll be live streaming the event on our website so you'll have to stay tuned!"
He, of course, did let the bag out of the cat, because he just announced there will be an announcement. So, as you can expect, the rumor mill has pressed the gas pedal, with many wondering what the announcement will be.
The speculations are the usual. Maybe some more XRP will be locked. Maybe some big name will start using the Ripple network, maybe the announcement is actually something irrelevant like new office furniture.
The last time they announced an announcement, just over a month ago, price jumped. Then once the actual announcement was actually announced, price crashed.
But, it might be slightly simplistic to attribute the price rise to just news of news because Ripple has actually been in a bullish upwards trajectory for weeks: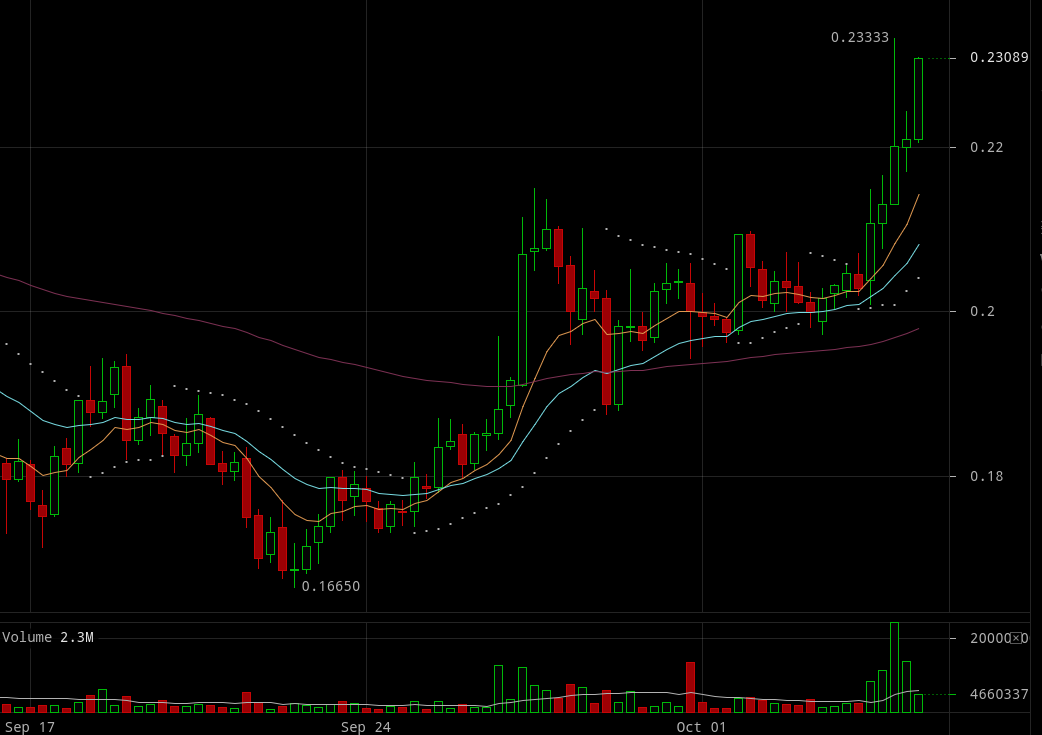 Suggesting interest is considerably growing and their first conference does appear to be quite impressive now that much of the agenda has been released.
Ben Bernanke, former Chairman of the Federal Reserve, will be there. As will many global banks, which is quite expected.
But interestingly, Kapil Mokhat, Global Director of Payments Programs and Partnerships at Airbnb, will also be there taking part in a panel.
As will Vitalik Buterin, Ethereum's inventor. So it may not be just Ripple that has an announcement, but we don't know at this stage.
Another big name is Tim Berners-Lee, inventor of the World Wide Web, who will present on how technology may develop in the coming months and years.
The caliber, therefore, appears to be of a very top level with the conference, to be held from the 16th to the 18th of October, likely to develop into one of the most important for this year.