One of bitcoin's most popular wallet, which further provides a btc backed debit card, stated yesterday that in the event of a fork they are to use an objective measure to decide which chain to call BTC. Xapo says:
"When there is a fork, we always follow the chain with the most accumulated difficulty and we make the minority chain available to our customers for them to sell or withdraw from Xapo."
Based on current facts, the chain with the most accumulated difficulty, sometimes more simplistically called the longest chain, will be segwit2x.
That's because miners are in near unanimous support of the 2x upgrade as shown by their signed blocks which indicate 95% of them are to upgrade.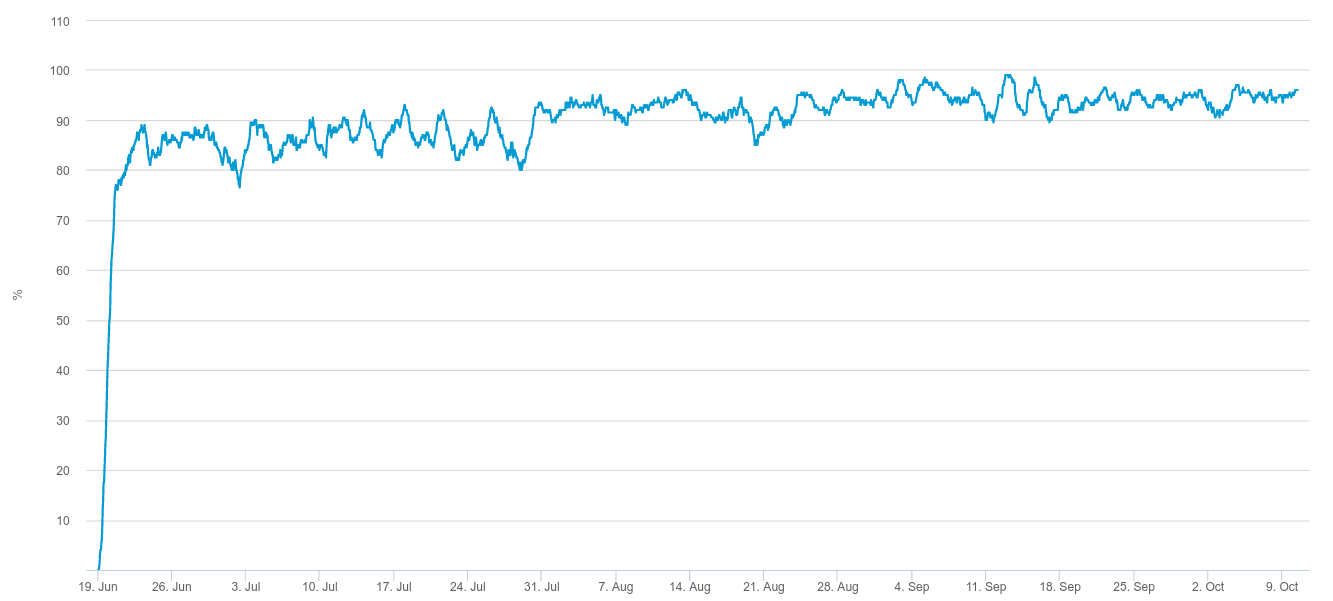 If that is actually the case on or around November 18th when the upgrade is to occur, then it appears unlikely there would be a fork of two chains as it is probably practically impossible for the minority chain to survive at 5%.
Which would likely mean the minority chain would have to make mining related protocol changes, thus fail to meet the objective definition of bitcoin in most circumstances.
If miners were more split, then the situation would probably take some time to settle, but it would likely be clear within days, if not hours, which chain is the longest. Xapo says:
"We are going to call the chain with the most accumulated difficulty Bitcoin or BTC . If the minority chain is the one with 1MB blocks we are going to call it BC1 and if the minority chain is the one with 2MB blocks we are going to call it BC2."
Even at this stage it appears clear the minority chain would be facing some labeling confusion as Bitfinex is taking a very different approach, stating:
"The incumbent implementation (based on the existing Bitcoin consensus protocol) will continue to trade as BTC even if the B2X chain has more hashing power."
They do, however, qualify that's only the case "initially." It is probable, or at least we hope, that even though the minority chain might face some confusion, the BTC ticker will be clear in all prominent bitcoin businesses.
But there is still more than a month to go for events to develop. Nearer the time, we should all be better placed to estimate which one will be the minority chains and which one will be BTC.