Bitcoin's little brother, or perhaps cooler cousin, ethereum, jumped some $30 in one hour this morning, up from around $305 to a recent high of $337.
Its market cap has risen to $31 billion, while its trading volumes have doubled to $1 billion, with South Korea ruling the waves.
But interestingly, the once irrelevant BTC/ETH pair, which usually was not noticeable even in the top 10, has jumped to second position, handling $100 million in trading volumes during the past 24 hours.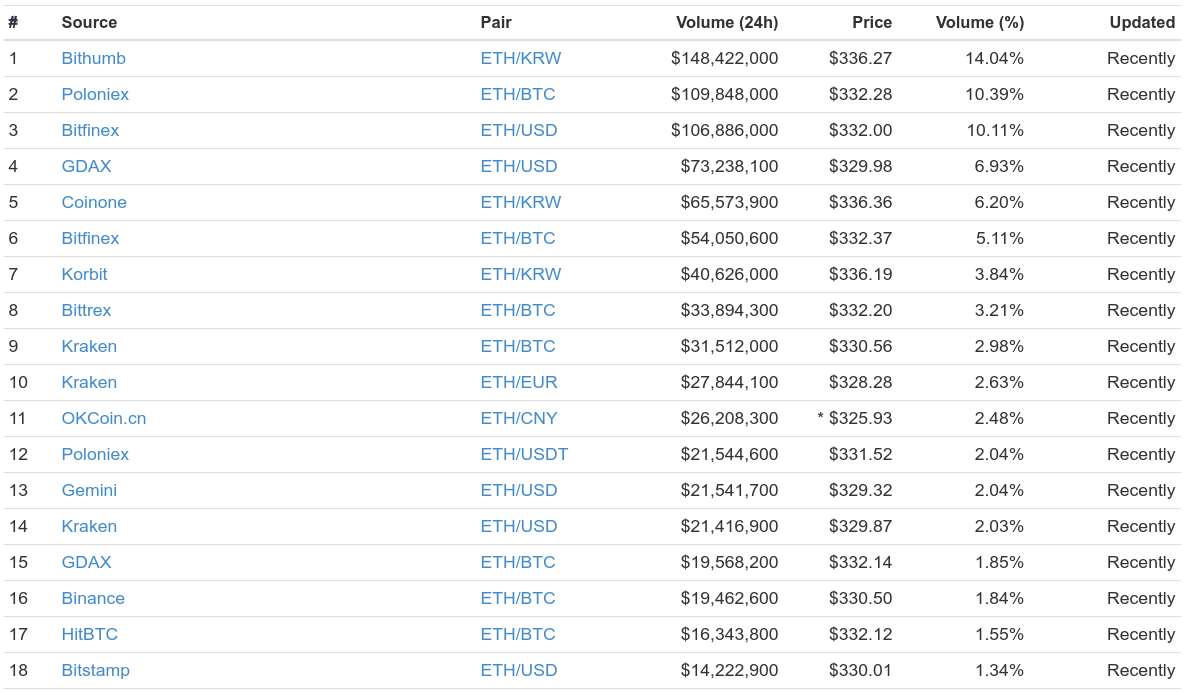 That strongly suggests this sudden jump is primarily, if not solely, due to bitcoin, which has today risen to an astonishing $6,000 as the people's bailout continues.
While ethereum's jump has been slightly more modest in numbers, but they both have spiked around 10% today in a sudden bull run.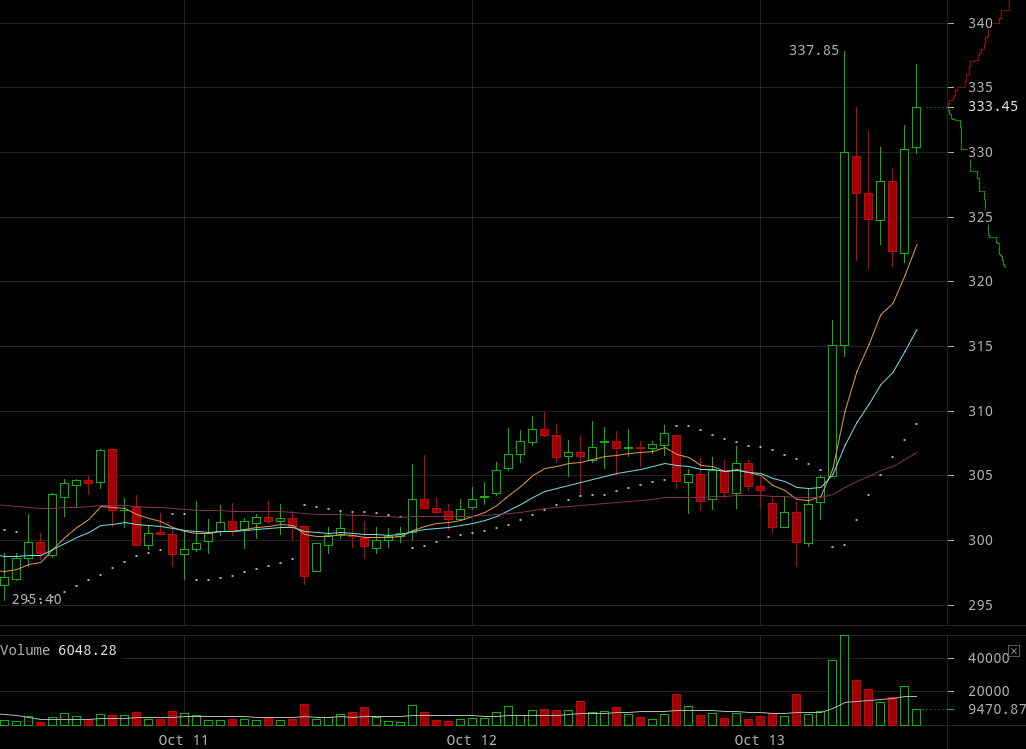 Bullishness appears to have returned across this space. Starting off with "free bitcoin money" in a digital currencies re-shuffle, but it's not clear whether that has now taken a life of its own.
The global digital currencies market cap has risen to $170 billion, just $2 billion off its all-time high, with some wondering whether it can hit that very big number indeed, $200 billion.
That's unclear at this stage, nor is there any obvious reason for the sudden rise, which means it might simply be a continuation of the year long bull-market.
A bull market that began last year with the Ethereum dream of smart contracts and autonomous value exchanging machines, to then be picked up by bitcoin following monetary mismanagement by central authorities, to then be picked up by ethereum as global corporations formed an alliance, to now be picked up by bitcoin again.
This time, it is probably because institutional investors are moving in as they can't ignore what has become a big market. But another angle might be Europe's continued troubles, especially in Italy and also in Catalonia.
The European Central Bank is to continue money printing, while a new ECB rule on bad loans is causing a mini constitutional crisis as politicians and bankers engage in a small power struggle of sorts.
In that greater global picture, and in an environment of booming economic times, where investors are clearly more risk inclined, this bullish rise might not be very surprising.
Nor will many be surprised when the music stops, both in this space and in the wider economy, but the timing can't quite be predicted.
However, as history rhymes, the roaring twenties might roar again. But hopefully this time man has sufficiently evolved to not end it all in the trenches as our grandfathers did.
Yet, who can say what the future holds. All we can say is the bulls seem to be back in town as the bears take their leaves to their caves, at least for now.