Ethereans are in jubilant mood today celebrating an ecosystem wide network upgrade of money itself. Money that now is around 50% more scarce, and money that now is a bit more private with zk-Snarks.
The network also has more capacity, nearly doubled close to instantly, with "not a single miner on the old chain," according to Afri Schoedon, a Parity developer who was on duty, stuck with just coffee and code.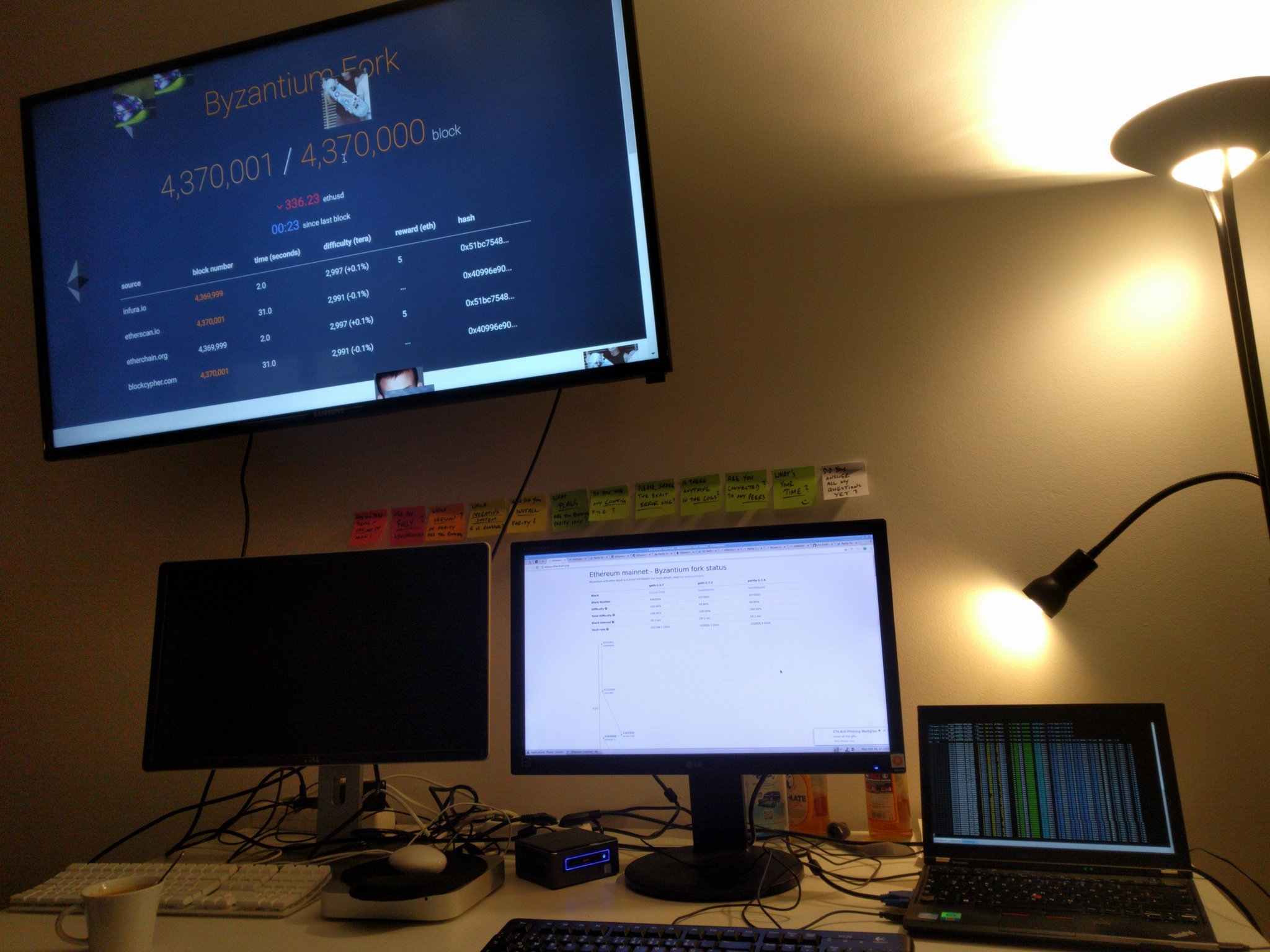 But while physically he was alone, Schoedon was joined by many who had their eyes on those moving blocks, waiting for 4,370,000.
Once that hit, as if by magic, money was upgraded. And by the same sort of magic codetract exploded in meme fireworks of rainbows and unicorns, rockets and, of course, cats.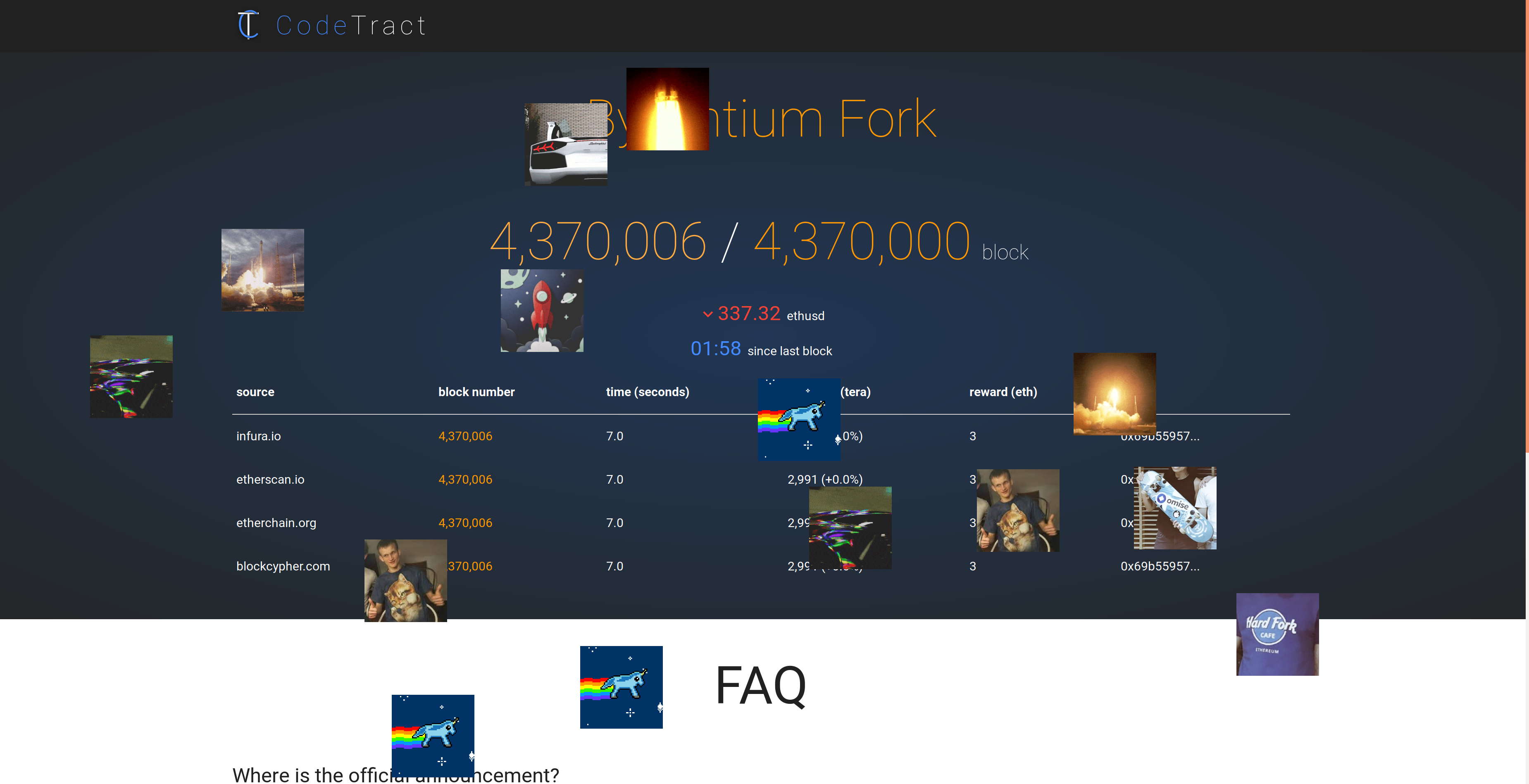 They were celebrating this new alchemic transformation of money. Something so very rare and so new that it is the first time ever a major hardfork of a $30 billion network occurs under pleasant conditions.
The coders were fully supported while they battled their way through fuzzing and bug pew pewing. Businesses have clearly upgraded, miners, nodes.
While the rest watched the show, with their cute little online metaphorical graphities of "I was here" and "witness me" silly memes.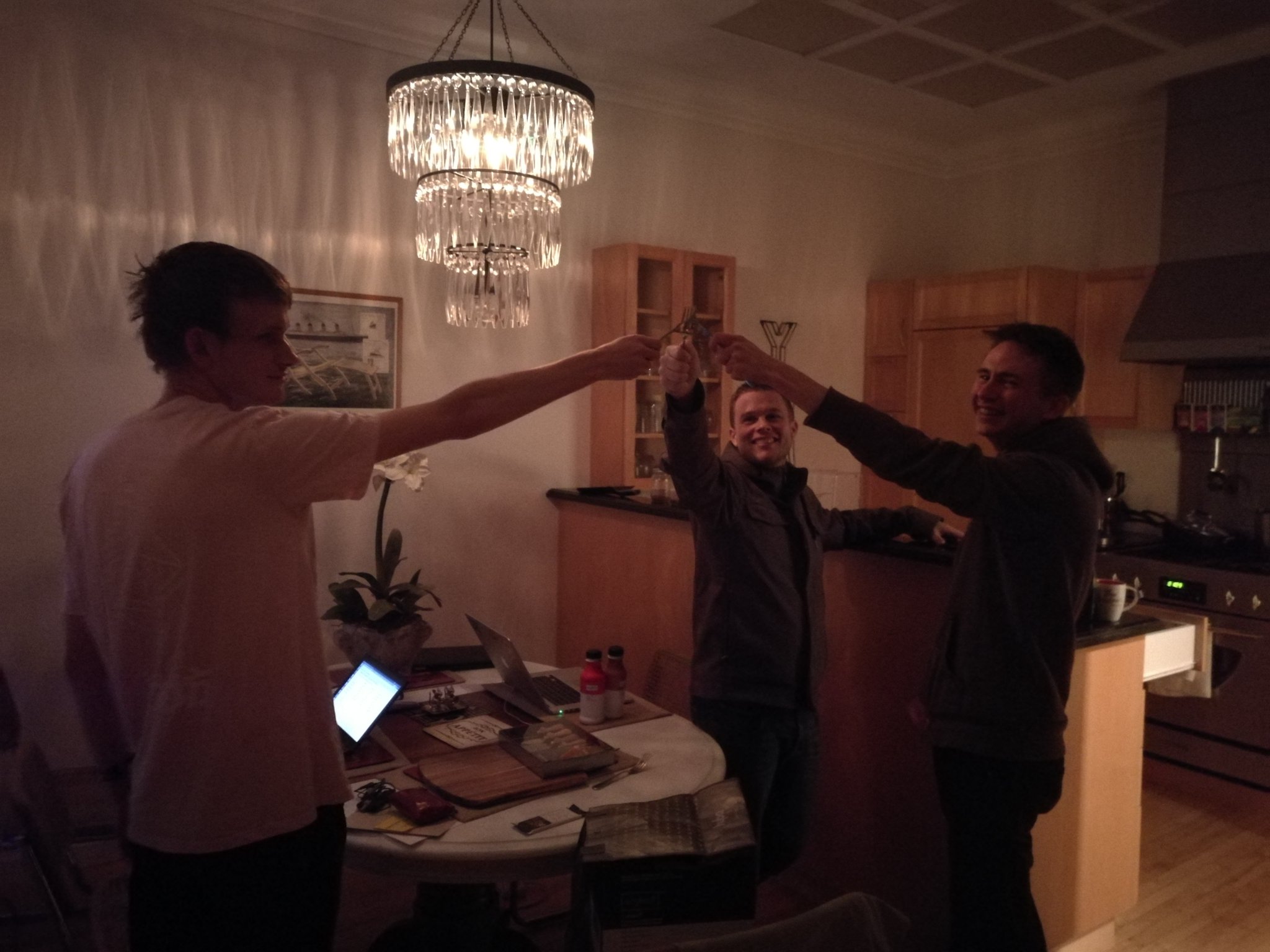 It's a ritual of sorts that bonds all. A time for celebration and perhaps some reflection as the people upgrade their own money, changing it just like that, by some little code they themselves wrote. Adding new mathemgick in an urge to advance.
It's a movement. Not with pen, nor gun, but by code they plan to revolutionize the world. Bringing once more that ability to dream, and that pleasure of imagination.
The young ones, under the banner of Nakamoto and Hayek they march, from the ashes of banking collapses so rising with a promise of solution to save the world.
The elders look and marvel at their better sons, while the young admire their older brothers. And whether bitcoiner or etherean, they are truly one.
United they stand, even amidst divisions, and delay they won't take, so moving very fast and breaking all the things in a march towards better, faster, stronger and higher.
Nor can anyone stand in their way, whether old banker or authoritarian governor, for the idea, when it came, it found them.
Its intellectual foundations are towering high, its technology the most cutting edge, its aims the most noble, its ambitions the most astounding.
As history rhymes so the sound of millenials rising in this glorious digital revolution as hopes are placed on that highest achievement of man so far, code. Code that animates money, animates iron bots, animates knowledge, animates the world.
May this power be used for good far more than bad, and may history judge our achievements well.