Tensions have escalated in Catalonia following the arrest of two pro-independence leaders for alleged sedition. In response, hundreds of thousands took to the streets, but yesterday there was a new, and somewhat very modern, development.
Pro-independence movements have called on Catalans to withdraw 155 euros, referring to article 155 of the Spanish constitution, as a general protest and more specifically to voice their anger at banks moving headquarters.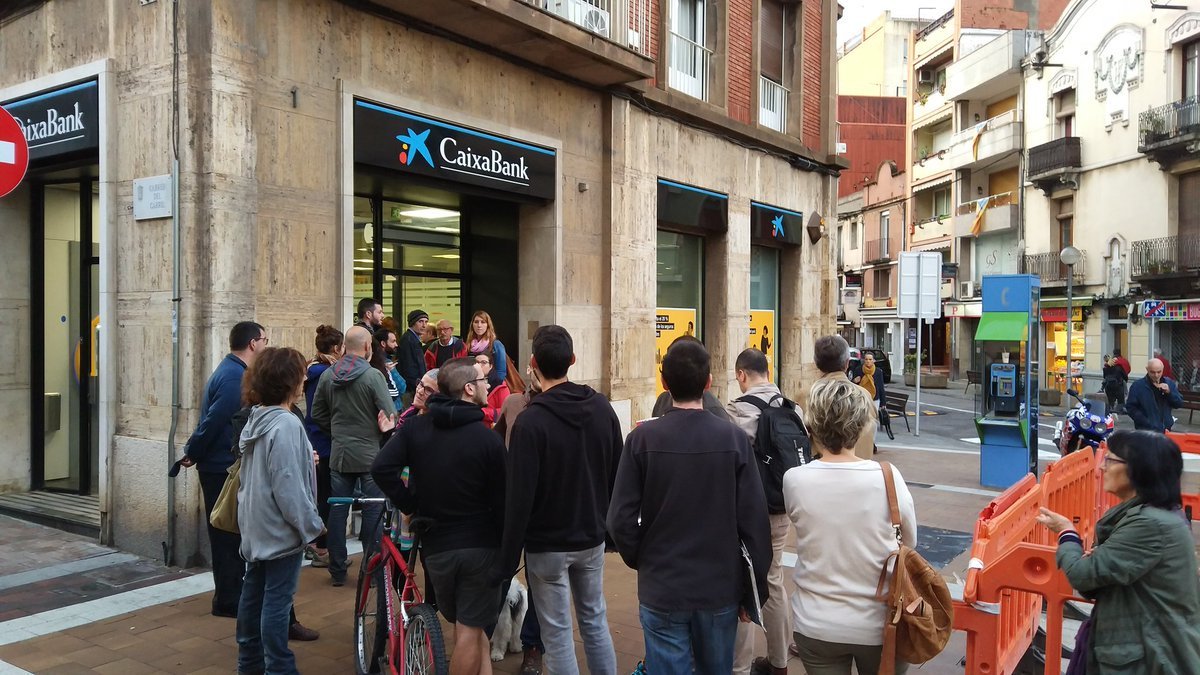 As can be seen from the feature image and the one shared above, many queued to withdraw the symbolic amount in protest.
The move, however, was limited to just one hour, so it may not have had considerable effect to the point where cash machines stop running, but the nature of the protest shows just how fragile the situation in Catalonia has now become.
Things are set to worsen. The Spanish conservative government and the Socialist opposition have agreed to take direct control over the region, with a number of measures being put in place to suspend Catalonia's autonomy.
They have further agreed to hold regional elections in January 2018, although whether the current President of Catalonia will be allowed to stand remains unclear.
Just as it is unclear how this situation will be resolved, with many accusing the Spanish government of repression. Including Jeremy Malcolm of the Electronic Frontier Foundation, who said:
"It's really quite unusual to see this kind of crackdown on political speech and democratic representation in a country that purports to uphold rights like Spain does," before adding that the measures taken in Spain remind him of countries "that are under military rule or have an autocratic government."
Madrid is insisting the constitution does not allow for secession, unless the whole of Spain votes for it, and they will take all measures to enforce the law as it stands.
Hundreds of thousands of Catalans, however, have been protesting recently as the first of its kind stand-off in modern western democracies continues.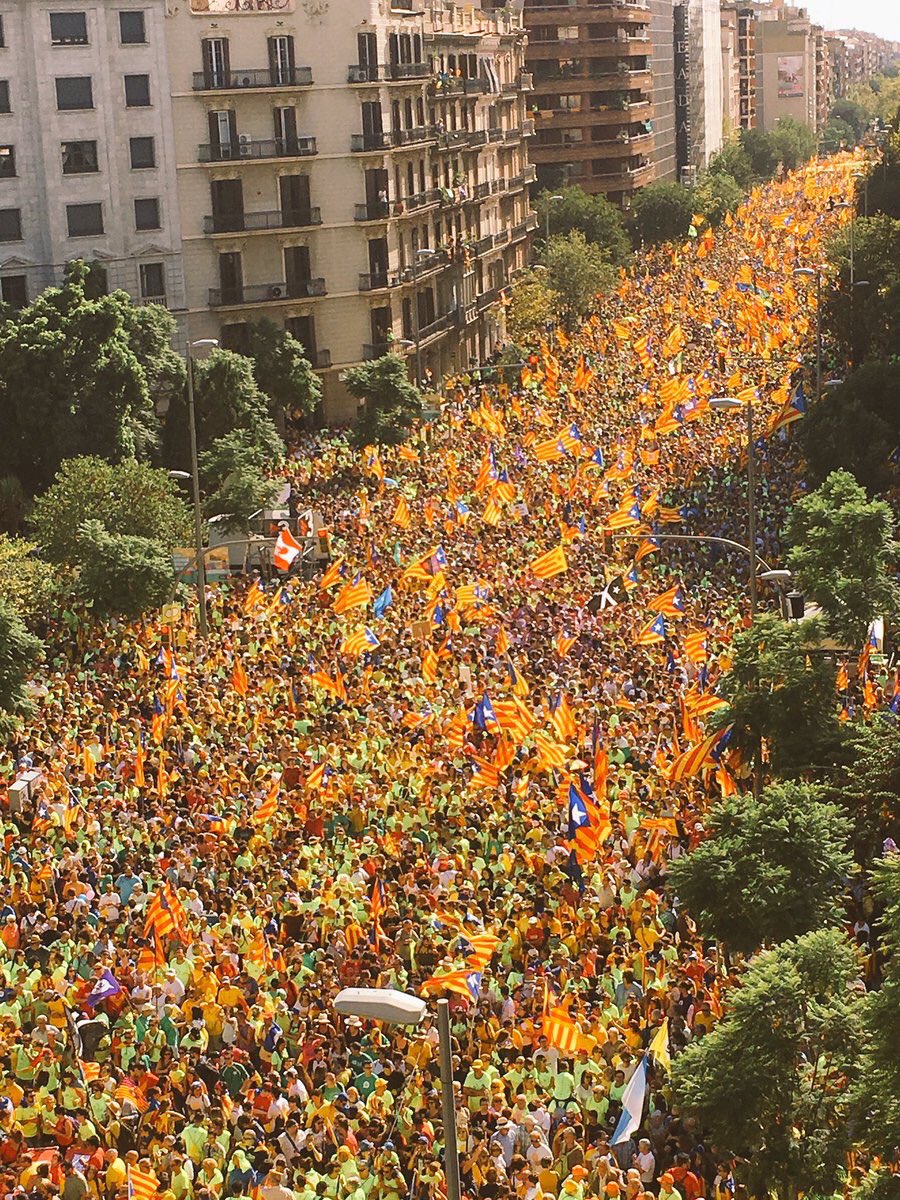 Sitting western leaders have generally either avoided the matter or tacitly supported Madrid's position regarding the constitution.
Most ordinary individuals, however, are appalled at what appears to be repression in breach of the right to self-determination.
That's, of course, if Catalans really want it. They were not given a free vote, in contrast to the approach Britain and Canada took with Scotland and Quebec.
Prior to the referendum, Catalans were divided, with the majority even inching towards remain, but they almost unanimously, some 80%, supported a free and fair vote on the matter.
Something which has been denied, making Catalonia less about independence and more about democracy itself and the liberty of men.
Nor, as the EU says, is it just a matter for Spain. As an example is being set. Especially now that they are seemingly moving to dissolve the regional parliament, in effect dissolving democracy itself.