Ethereum's price jumped yesterday by some $40, up from around $270 to $310 within just two hours or so, currently retaining that level at the time of writing.
It's trading volumes have finally increased too to near $800 million, with the currency so rising by around 10% in a very short time-frame.
Its jump coincides with a statement by Coinbase that they are to list segwit1x as bitcoin regardless of the hashrate level of support.
That will probably have some influence on other exchanges and companies. If the majority of them follow, then the chances of segwit2x upgrading the bitcoin network may be very slim indeed.
But the market doesn't seem to like it. If we ignore the alleged literally ponzi scheme at 9th position, everything is up while bitcoin is down.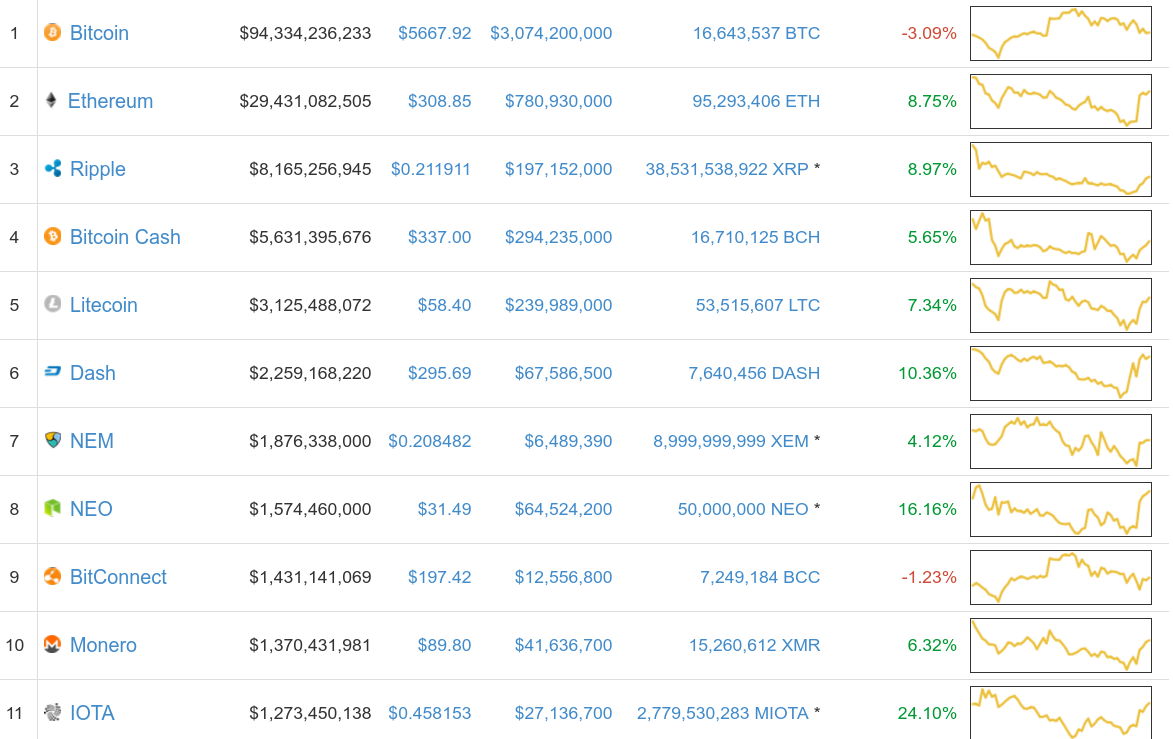 The reason might be because the chances of bitcoin increasing its capacity are now lower, at least for the near future. Something which the market might have not quite expected, so seemingly reacting to Coinbase's news.
At the same time, segwit's adoption has taken a dive, falling to just 8% of all bitcoin transactions after exactly two months since its activation.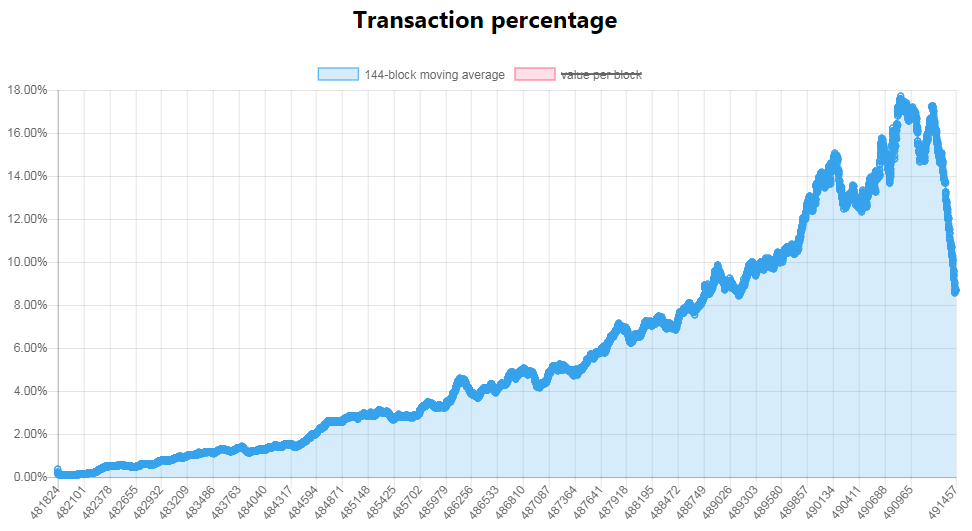 The average bitcoin blocksize now stands at just 1.03MB, hardly enjoying a capacity increase as bitcoiners were very much promised for months on end.
That's at a time when ethereum now handles some half a million transactions a day, nearly double that of bitcoin, and does so at sub-penny fees.
On top, ethereum is to have its big Devcon3 conference in just days, where coders are to present their work so far and their plans for the year ahead.
November, therefore, might be quite an interesting month. A month that is finally to settle the blocksize debate in bitcoin, so giving the market clarity.
With the pendulum now seemingly swinging towards segwit1x, which may benefit ethereum considerably if the recent price action is telling us anything.