Gemini, the Winklevoss bitcoin exchange, will follow the longest chain with the most accumulated Proof of Work to determine the labeling of Bitcoin (BTC) after the November fork. They say:
"We will be measuring total cumulative computational difficulty of the blockchain to determine what we will call Bitcoin and BTC on the Gemini platform.
The cumulative computational difficulty is an objective and observable metric that is impossible to fake or "game." It may not be a usable framework in all future chain split situations, but it works for this one.
While we fully appreciate that some may disagree and have differing viewpoints on the naming of a given fork, we have yet to come across another framework that achieves the qualities mentioned above."
Gemini is currently the eighth biggest bitcoin exchange by trading volumes, handling some $45 million in the past 24 hours.
They are the first big exchange to state they will follow the longest chain, with the announcement made just hours after Coinbase seemingly said the opposite.
Coinbase has now backtracked, they are to follow the longest chain too. It is probable Bitstamp will likewise follow the same approach, as well as Kraken. Although at this stage neither of the two has clarified their position.
If these four are in line, then all eyes turn to miners. One of them, F2Pool, has reneged already. However, strong Blockstream allies like Bitfury and BTCC continue to show support for segwit2x.
Even if those two withdrew their support, their hash-rate has fallen so considerably to the extent it accounts for just 10%. Segwit2x, thus, would still retain some 75% of miners.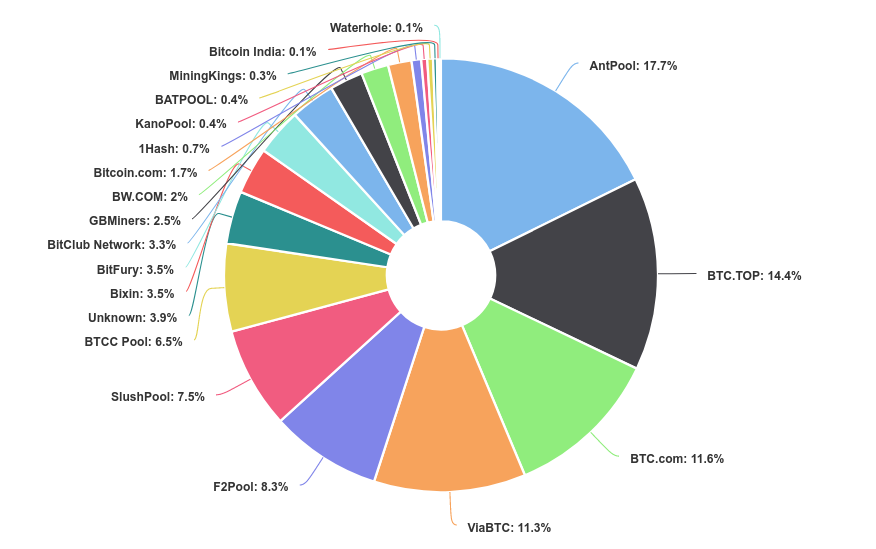 With 25% the minority chain can potentially survive, but it would struggle considerably. It would average one block every 90 minutes, but variance would be huge.
As such, it may go hours without blocks, while some hours it may have two or three blocks. In effect, the network couldn't really be called operational.
However, no major digital currency has faced a situation as bitcoin will this November. So not much can be said with confidence.