Bitcoin cash increased in price by some $100 in the past few days, from $300 to a recent high of almost $400, before settling at the time of writing at around £375.
Its trading volumes have also increased to more than $600 million, nearly 3 times more than eth which continues to see its lowest trading levels for months.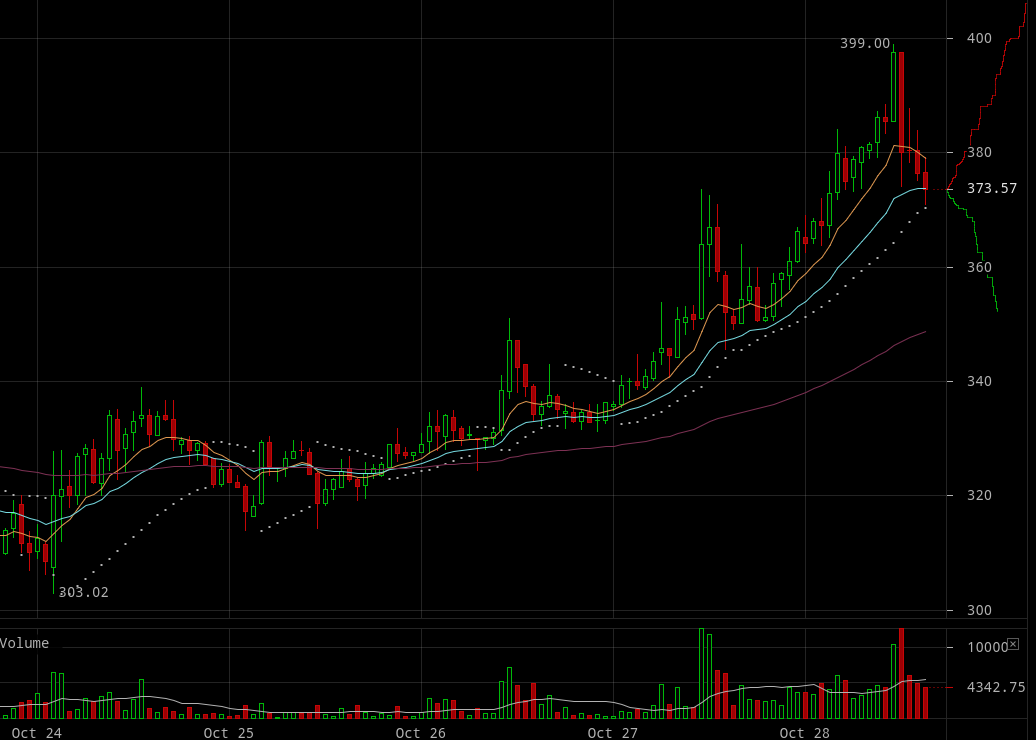 The currency has seen increased momentum recently following what appears to be increased adoption, with even BitPay suggesting they may add it.
Moreover they have plans to change the difficulty adjustment algorithm so that transaction confirmations become more stable with the aim of averaging blocks to one every ten minutes.
The currency has also seemingly benefited from bitcoin's increased congestion, so adding to BCH's selling point of fast and cheap transactions.
That includes buying coffee, and for ordinary commerce, so aided by Adam Back, Blockstream's CEO, who recently said bitcoin is not for ordinary commerce.
Thus leaving as an option for crypto enthusiasts only alternative digital currencies, like Bitcoin Cash or ethereum which currently have sort of the same level of capacity.
Ethereum, of course, plans to increase that considerably by moving to proof of stake and then sharding. While BCH would like sharding too, but beyond some other optimizations it may instead simply increase the blocksize when it's needed.
The question, however, is how the currency may be affected by the potential outcome of segwit2x. If it fails, it might increase in value, but if it manages to upgrade bitcoin, then one of its main selling point may no longer apply as strongly.
Which is placing some BCH supporters in a somewhat uncomfortable position on whether they should or should not support segwit2x considering the segwit part intends to make on-chain scaling more difficult.
Their level of support, however, might be less relevant than whether miners will keep an 85% or thereabout support in favor of segwit2x.
In which case, considering that some of the biggest bitcoin exchanges have stated they will support the longest chain, the upgrade might go through.
How Blockstream would react to that remains to be seen as the countdown to one of the biggest day in bitcoin's history continues.