Coinbase now has 11 million and 700,000 users. 100,000 more since yesterday and around a million more since the beginning of the month.
On October 6th, Coinbase had 10,800,000 users and some 36 million wallets. The latter has now increased to 39 million, while users stand at near 12 million.
On July the 5th, the exchange had "only" 8.4 million users, rising back then from some 7.8 million on June 13th.
While at the beginning of the year, on January 31st, it had "just" 5.5 million users of 12 million wallets, with merchants at 45,000, up currently some 2,000 to 47,000.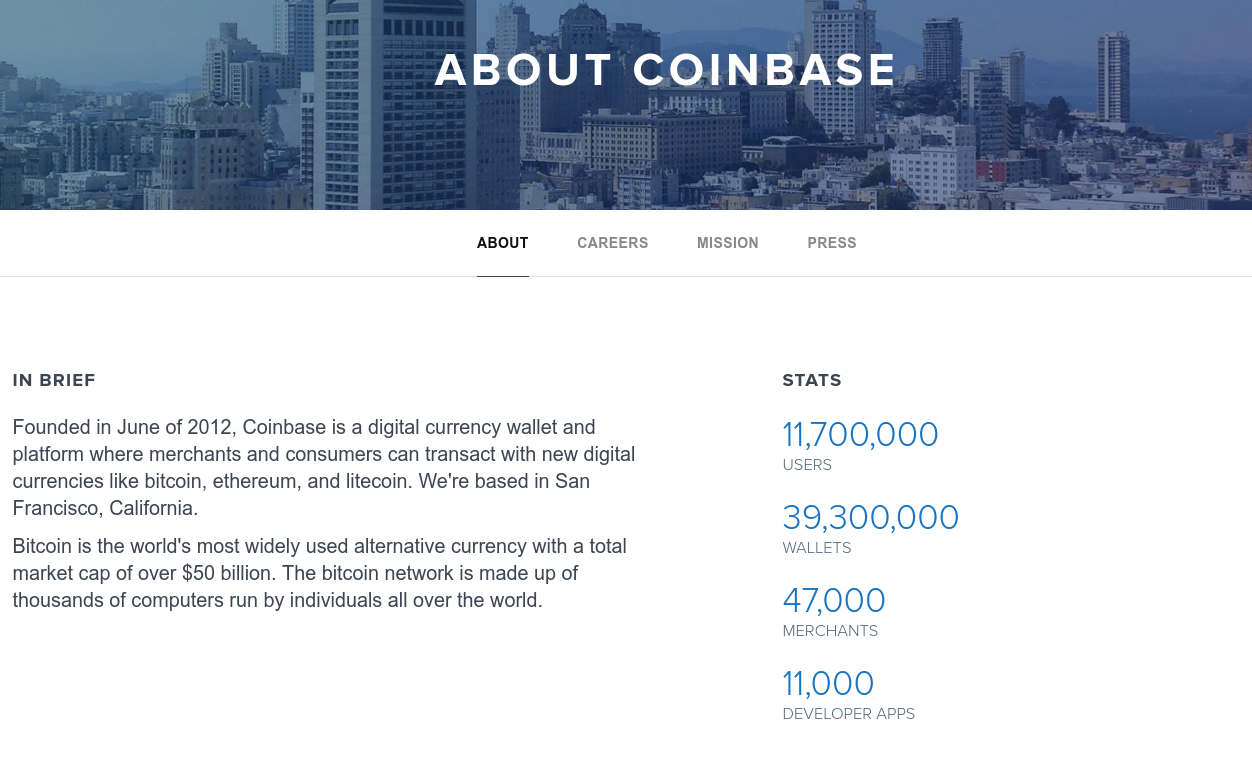 All this data is taken from internet archive snapshots of Coinbase's dynamic page which lists current information of their user numbers, wallets, and app developers.
All of it has been on an increasing trajectory. Rising somewhat slowly at the beginning of the year with "just" two million added in six months to June.
Then the pace increased, with two millions added in just two months from July to the begining of October, followed by another one million for this month.
Moreover, Google Cache shows that yesterday the stats page indicated Coinbase had 11,600,000 users. Its live page now show 11.7 million.
That's an increase of 100,000 in just one day. Quite an astonishing number for the Silicon Valley based bitcoin, eth, and litecoin broker as well as exchange.
The increase coincides with a considerable rise in bitcoin's price, but it is unclear whether it's a leading or lagging indicators.
Bitcoin jumped yesterday to a new high of $6,345, a dizzying height for the newest currency on earth which increased by some $600 yesterday. Settling today at $6,150.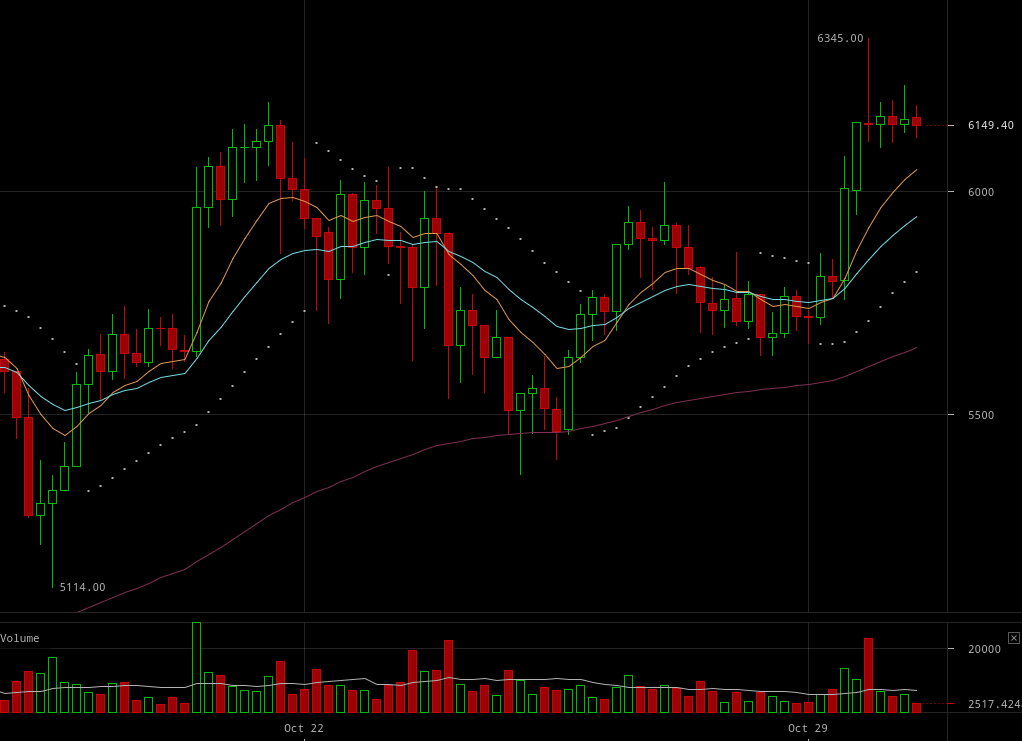 Its year long bull run is driven by many factors, including reaching mainstream brand awareness this year following the considerable rise in interest towards blockchain technology as well as newer digital currencies, such as ethereum.
That has clearly led to more than doubling of Coinbase users for this year, with estimates of the entire ecosystem now amounting to perhaps as high as 100 million. Barely 10% of Europe and America, and hardly 1% of the entire world.