Bitcoin jumped today by some $400 from a recent price of $6,000 to a new high of $6,450, currently standing close to $6,400.
While its trading volumes remain to near $2 billion, with bitcoin's market share continuing to rise close to 60% as the currency keeps running the crypto show.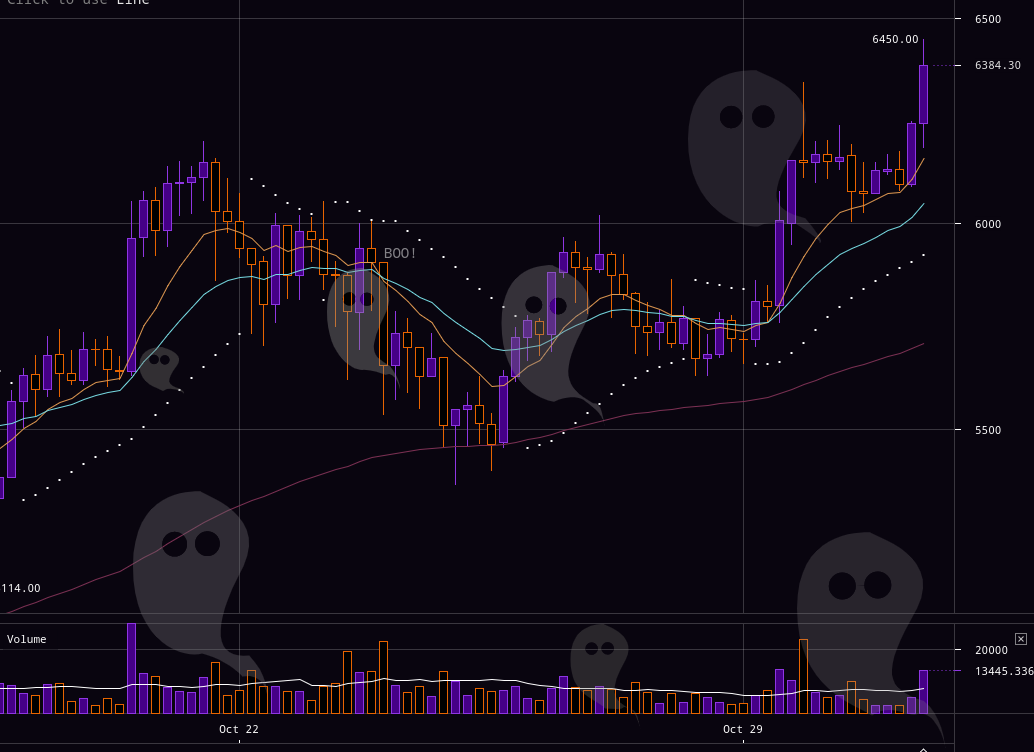 The jump coincided with the world's biggest futures and options provider announcing they are to launch bitcoin futures by the end of the year.
That may add considerable liquidity as institutional investors become more comfortable with using bitcoin as a hedge in their daily investments and operations.
Making it a nice treat for bitcoin and a nice present on its birthday. The currency is now nine years old, so having entered those best of years when it is sufficiently intelligent yet so very innocent.
Soon, it may become a moody teenager with hormone filled attitudes looking for a mate, but for now it just gets on with its things while the rest argue whether it should go to a 1MB school or 2MB.
Because it matters so much, it doesn't seem to care at all. With that endless debate now hopefully soon to end in November one way or the other.
It has been the best year for bitcoin. A currency which has not seen many happy birthdays, so mired in hacks and all the rest in previous times gone by.
This year, everyone has managed to keep their coins safe. With institutional investors coming to ask for them in exchange for a price of more than $6,000.
The currency is maturing, although it remains fairly young and immature. How it will grow is a big question, although a consensus seems to be forming for both on-chain and off-chain training.
It has gone mainstream this year, with everyone liking the coolest, newest, kid in the block. The people's money. Long may it roar. At least another century.