For the first time in a decade, the Bank of England has raised its interest rate from 0.25% to 0.50%, indicating a potential end to the extraordinary measures taken following the banking collapse of 2008.
Seven out of nine members of the the Monetary Policy Committee (MPC) voted in favor of high rates due to a growing economy, record low unemployment and increasing inflation.
The endless money printing of the past decade that has mainly been hoarded by banks may begin to lead towards cheap credit as boom times return.
Inflation has been above the target rate of 2% for much of this year, hitting 3% in September as the economy begins heating up, with Mark Carney, governor of the Bank of England, stating the economy was growing "above its speed limit."
Savers may get a pittance more now if banks ever get around to passing it on, while mortgage holders might quickly feel a pinch, especially if they are on variable interest rates.
"A strong body of opinion in the central bank, which includes the governor Mark Carney, believe that the UK economy is becoming more vulnerable to inflation, meaning even a small improvement in the Bank's growth forecast would require higher interest rates to stave off rising prices," Fidelity says.
Bitcoin, which begun to be seen as a hedge last year, has experienced an astonishing rise from below $1,000 in 2016 to a high of $7,300 reached earlier today.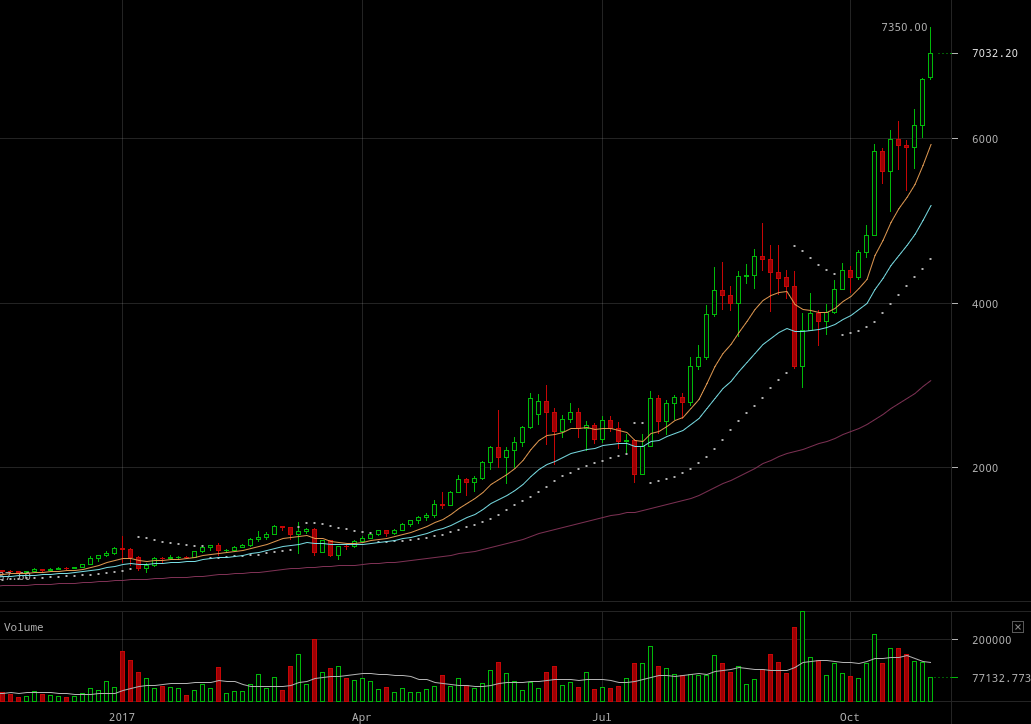 The currency has a fixed supply of 21 million, making it more deflationary than even gold. An increase in inflation, therefore, may lead to an increase in hedging with btc, which is now attracting even institutional investors.
It remains to be seen whether the Bank of England will be able to keep a lid on inflation, especially in light of ECB's continued money printing and negative interest rates, which has fueled rises in asset prices, with millennials left to rent like savages.
That's especially the case as fiat currencies have no underlying value, with their quantity increasing tremendously in the past decade.
Banks may now take on the practice as the economy improves, lowering lending criteria, increasing further the, in effect, money printing, until the music stops in the constant boom and bust.