Citibank, one of the largest international banks in UK and a subsidiary of Citigroup, is now providing their customers access to the ethereum exchange traded notes (ETNs), which launched only around two weeks ago.
"The addition of the ether ETN to the Citibank UK platform is yet another indicator of the rapid maturation of the crypto-asset space,"Laurent Kssis, managing director of XBT Provider by CoinShares, said before adding:
"At CoinShares our focus is satisfying market demand by delivering the most fit for purpose, professional investment vehicles possible; a mission validated thus far by the response to the ether product from investors – more than $20 million in AUM in less than three weeks – and institutions such as CitiBank UK."
The Ethereum ETN is the only price tracker in the world that is trading like stock at Stockholm's Nasdaq, allowing even pension funds to invest.
It proved very popular, attracting more than $10 million in assets under management (AUM) within just one week of launch on October 12th.
The increased popularity in digital currencies has further sent XBT Provider's bitcoin and ethereum ETNs to the highest trading volumes in Stockholm's Nasdaq, 55% above any other ETN, according to the company.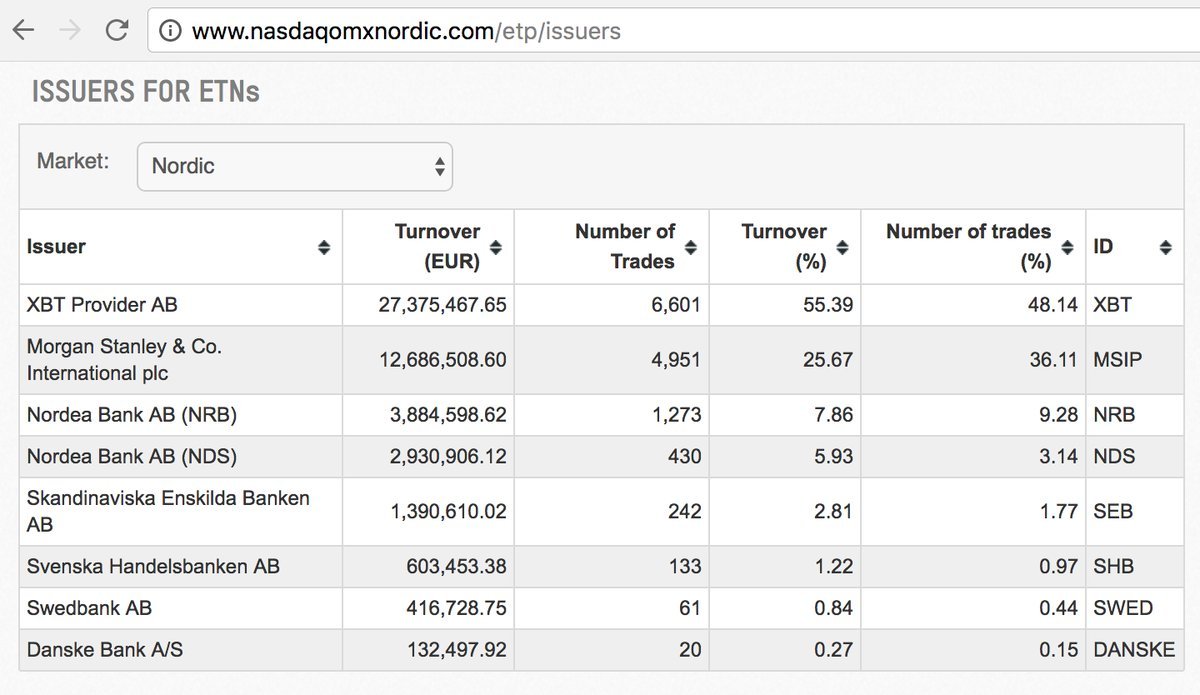 Hargreaves Lansdowne, a capital markets company, begun offering ethereum and bitcoin ETN services last week, with Citibank UK now joining them.
Others may too as demand for these assets skyrockets, with Sweden's Nasdaq the only place to buy them in a regulated stock like form.
Which means you can access it through self-invested personal pensions (SIPP), as well as normal stocks and shares portfolio if your broker provides access to the eth and bitcoin ETNs.
With the launch of bitcoin futures within a couple of months, many are wondering whether ETFs are coming too. Something which remains unclear at this stage, leaving only Sweden as an access points for financial markets to two of the most popular assets in the world.