Remember remember the nearly $7,600 bitcoin November. That's the new all time high for the oldest digital currency which rose again today to $7,598.
That means it is up another $100 today from the previous all-time high of around $7,450, with the currency continuing its stupendous bull run.
While its trading volumes have slightly cooled a bit, but still stand at $2.3 billion, just above half of global trading volumes for all digital currencies in the past 24 hours.
With its market cap up to $125 billion, quite a bit more than half of the global market cap, which is currently standing at above $201 billion.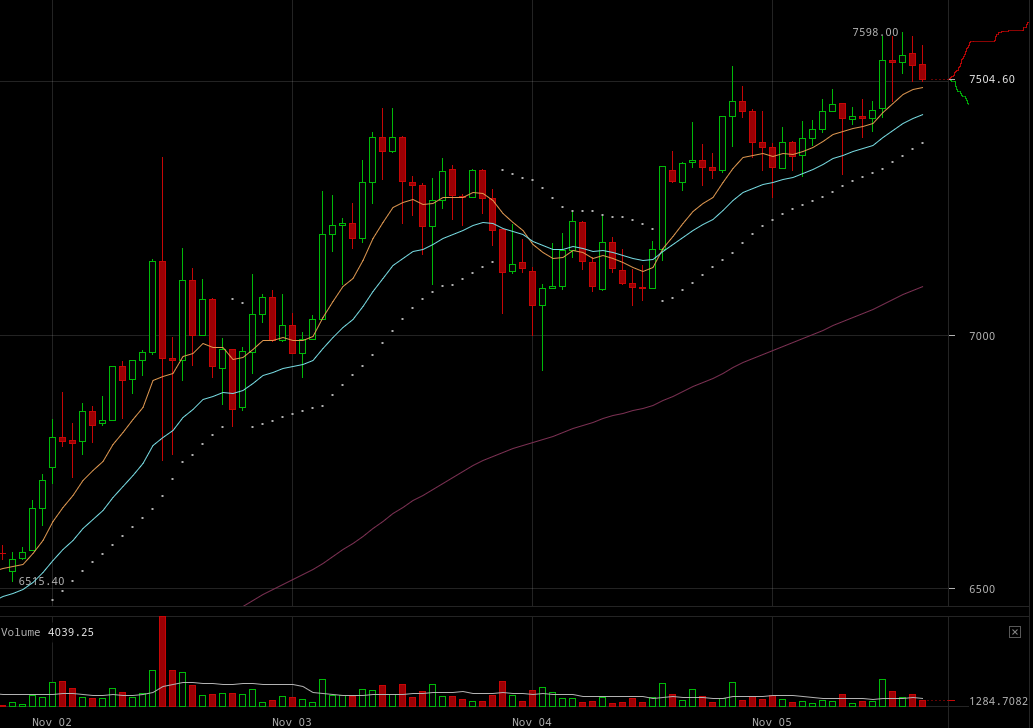 Interestingly, much of the volume comes from South Korea, with their biggest exchange, Bithumb, currently handling $167 million in the past 24 hours.
Bitcoin is trading at a considerable premium there, with the currency currently being $150 more expensive in South Korea, rising to as high as $300 more.
That suggests demand has significantly increased in the country, as well as indicating there may be some barrier of sorts to arbitrage.
Japan is not far behind, handling $158 million in the past 24 hours, with that country too seeing a premium of around $50 at the time of writing.
The dollar does, however, remain the most popular currency pair for bitcoin, handling considerably more than any other currency.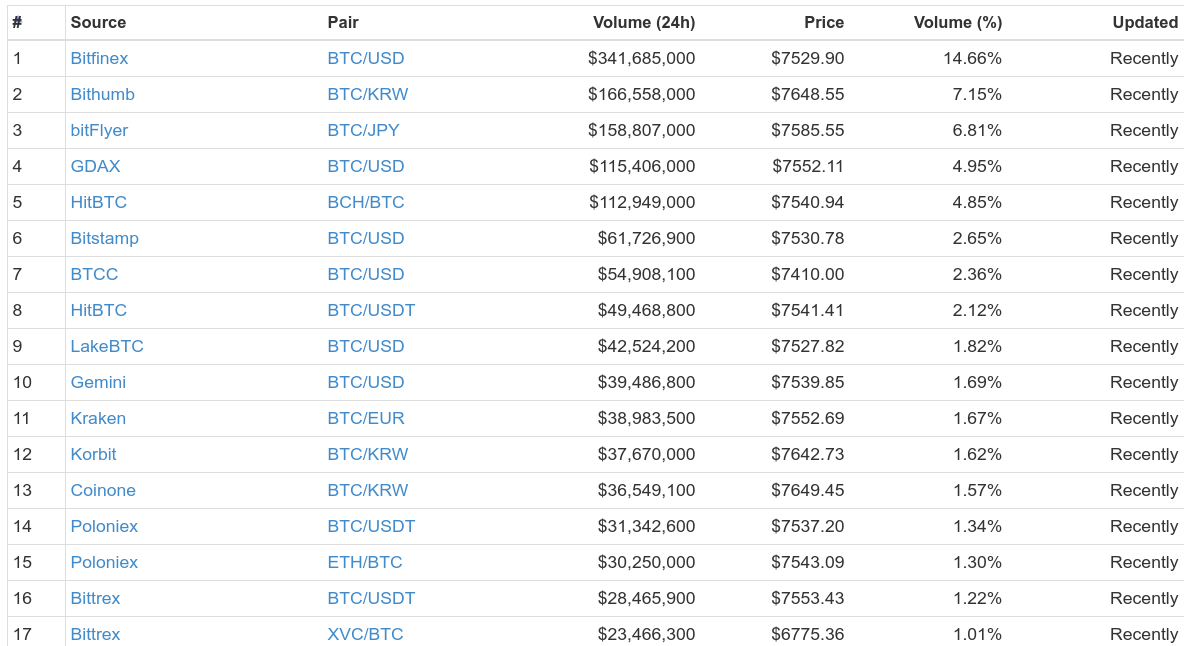 The new all-time high comes on a day when Brits are to celebrate bonfire night commemorating the failed plot to blow up the mother of all parliaments. Wikipedia says:
"Celebrating the fact that King James I had survived the attempt on his life, people lit bonfires around London; and months later, the introduction of the Observance of 5th November Act enforced an annual public day of thanksgiving for the plot's failure."
That was nearly 500 years ago, but anything would do for an excuse to have a fireworks show and drink some mulled wine as we're sure many Britons will do tonight.
The Americans can watch for once… or copy them like they've copied them for everything, starting with the language, the law, the two houses of parliament Congress and much of everything else.
Except for the Queen, so it may not be too appropriate to copy this particular festivity, but, hey, can always ignore history and pretend you're celebrating something else.
Not least because Brits do it very well. Ignoring the fact burning stuff around early to mid-autumn, or in some places during late spring, is an ancient tradition, going back to the pagans and maybe even before that.
Something to do with crops. You know, all that rubbish has to be burned. Although we have to give it to Americans as they celebrate this better in Halloween through their symbolic giving out of candy/treats, or, in previous times, the very real giving out of food by farmers who may have felt a bit wealthy with all those blessings of nature in front of them.
So, if Brits can pretend this has something to do with kings in an excuse to burn stuff, Mericans can celebrate too and pretend this has something to do with, like… erm, democracy, or, maybe, freedom? Mericans always up for celebrating that.
Nah, how about a new bitcoin all-time high!